Now, more than ever, Harvard Medical School scientists, educators, clinicians, and students are making a difference by working to protect and advance human health through transformative research and scholarship, dedicated service and leadership, and innovative teaching and learning. Read more about this year's contributions to science, medicine, and education in the FY 2021 Dean's Report.
Past issues of the Dean's Report are available through the Dean's Report archive.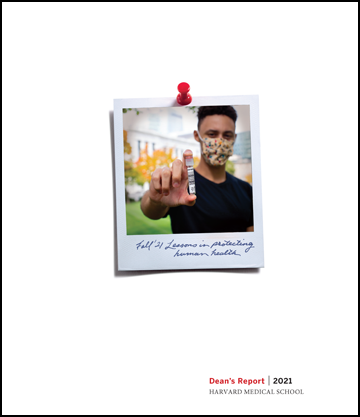 For printed copies, please contact the HMS Office of Communications and External Relations.
Learn more about our donors here and how their investments in Harvard Medical School are advancing knowledge, improving health care and saving lives.