Board of Fellows
Harvard Medical School Board of Fellows
John W. Rowe, MD
Board of Fellows Chair
Julius B. Richmond Professor of Health Policy and Aging
Columbia University Mailman School of Public Health

Gwill E. York, AB '79, MBA '84
Board of Fellows Vice Chair
Managing Director
Lighthouse Capital Partners, Inc.
Neal Baer, EDM '79, AM '82, MD '96
Executive Producer
20th Century Fox Television

Christiana G. Bardon, MD '98, MBA '03
Co-founder & Portfolio Manager
Burrage Capital

Ernesto Bertarelli, MBA '93
Chairman
Waypoint Capital Holdings Ltd

Joshua Boger, AM '75, PhD '79
Founder and Former CEO
Vertex Pharmaceuticals Incorporated

Jonathan Bush, MBA '97
Chairman, President, and CEO
athenahealth, Inc.

Stuart M. Cable
Partner
Goodwin Procter LLP

Mary Ann Pesce Choate, AB '77
Former President of Global Personal Care
Procter & Gamble Company

Jordan J. Cohen, MD '60
President Emeritus, Association of American Medical Colleges

Jack Connors Jr.
Founding Partner
Hill, Holliday, Connors, Cosmopulos, Inc.

Howard Cox, MBA '69
Special Limited Partner
Greylock Partners

Martha W. Crowninshield
General Partner Emerita
BV Investments

Charles M. Farkas, MBA '80
Advisory Partner
Bain & Company

Daniel N. Freudenberger, AB '67
Screenwriter, Director,
and Playwright

Senator William H. Frist, MD '78 Partner and Chairman of the Distinguished Executives Council
Cressey & Company LP

Ansbert K. Gadicke, MD
Founder, Co-chairman, and Managing Director
MPM Capital

Phyllis I. Gardner, MD '76
Professor of Medicine
Stanford University School of Medicine

G.S. Beckwith Gilbert
President and CEO
Field Point Capital Management Company

Ellen R. Gordon, GSA '69
Chairman and CEO
Tootsie Roll Industries, Inc.

Phillip T. Gross
Co-founder and Managing Director
Adage Capital Management, L.P.

Margaret A. Hamburg, AB '77,
MD '83
Former Commissioner
U.S. Food and Drug Administration

Griffith R. Harsh IV, AB '75, MD '80
Professor of Neurosurgery and Associate Dean
Stanford School of Medicine

John A. Kaneb, AB '56
Chairman
HP Hood LLC

Virginia M. Kaneb
Chaplain
Massachusetts General Hospital

Bevin Kaplan
Director and Vice President
The Warren Alpert Foundation

Robert S. Kaplan, MBA '83
President and CEO
Federal Reserve Bank of Dallas

Risa Lavizzo-Mourey, MD '79
President and CEO
Robert Wood Johnson Foundation

Jeffrey A. Leerink
Chairman and CEO
LEERINK Partners LLC

Jeffrey M. Leiden, MD, PhD, AM '99
Chairman, President, and CEO
Vertex Pharmaceuticals Incorporated

Freda C. Lewis-Hall, MD, DFAPA
Executive Vice President and
Chief Medical Officer
Pfizer Inc

Peter S. Lynch
Vice Chairman
Fidelity Management and Research Company

Fariborz Maseeh
Managing Principal
Surlamer Investments

Christopher J. McKown, MBA '81
Co-Founder & Executive Chairman
Iora Health, LLC

Rodman W. Moorhead III, AB '66, MBA '68
Managing Director (retired)
Warburg Pincus

Laurence E. Paul, AB '86, MD '90
Co-founder and Managing Principal
Laurel Crown Partners, LLC

M. Lee Pearce, MD
Private Investor

Louis Perlmutter
Senior Executive Managing Director (retired)
Lazard

Phillip T. (Terry) Ragon
Founder, Owner, CEO
InterSystems Corporation

Graham Robinson, JD '99
Partner
Skadden, Arps, Slate, Meagher & Flom LLP

Michael Rosenblatt, MD '73
Chief Medical Officer
Flagship Pioneering

Charles A. Sanders, MD
Former Chairman
University of North Carolina Health Care System

Leonard D. Schaeffer
Judge Robert Maclay Widney Chair and Professor
University of Southern California

Paul E. Singer, JD '69
Founder, Chief Executive Officer, and Co-chief Investment Officer
Elliott Management Corporation

Ronda E. Stryker
Director
Stryker Corporation

Lynn B. Thoman, MBA '79
Co-chair
Leon Lowenstein Foundation Inc.

Christoph H. Westphal, MD '96, PhD '98
Co-founder and Partner
Longwood Fund

Hansjörg Wyss, MBA '65
Chairman
Wyss Foundation
Our
Mission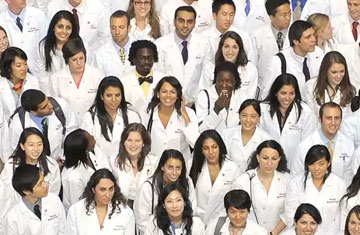 To create and nurture a diverse community of the best people committed to leadership in alleviating human suffering caused by disease.