When Doctors Know Each Other
Patients benefit when specialists know referring physicians, research says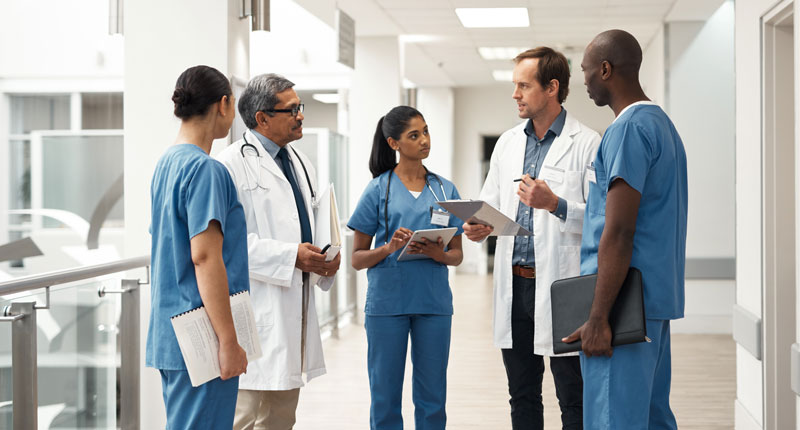 Image: shapecharge/Getty Images E+
Are you likely to receive better care if the specialist treating you knows your primary care physician?
The answer appears to be yes, according to new research from Harvard Medical School published Jan. 3 in JAMA Internal Medicine.
Patients under the care of specialists who trained with the patients' primary care physicians (PCPs) reported being treated with a more concerned manner, receiving clearer explanations, and experiencing greater engagement in shared decision-making, among other benefits, the study found.
The findings suggest that strategies that encourage the formation of stronger peer relationships among physicians could lead to significant gains in the quality of patient care, the authors said.
The analysis is based on electronic health records of more than 8,600 patients referred by their PCPs to see a specialist between 2016 and 2019. All the referrals occurred in a large academic health system. The researchers compared patients' ratings of specialist care between two groups of patients — those seen by a specialist who trained with the patient's PCP in medical school or postgraduate programs, and patients of the same PCP seen by a specialist who did not train with their PCP – while controlling for specialist performance for patients of other PCPs when such co-training ties were absent.
Science. Medicine. Humanity.
Harvard Medicine magazine delivered to your inbox