What Lies Ahead
HMS experts weigh in on future of pandemic, vaccine for young children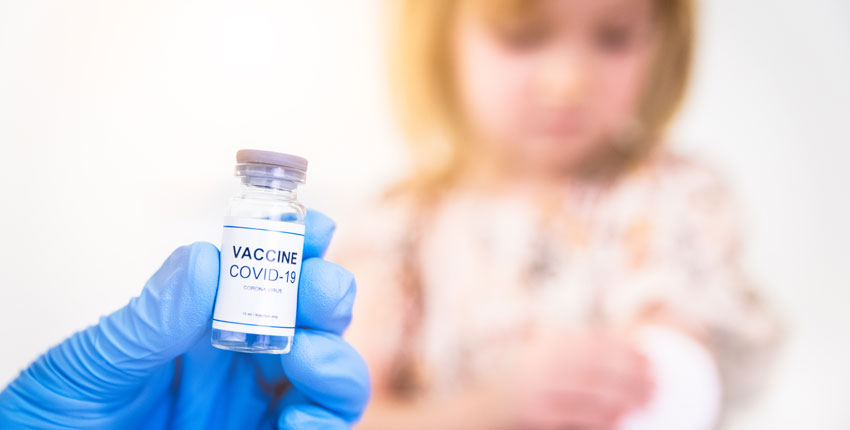 Image: jonathanfilskov-photography/iStock/Getty Images E+ collection
This article is part of Harvard Medical School's continuing coverage of COVID-19.
Experts from the Harvard Medical School-led Massachusetts Consortium on Pathogen Readiness, or MassCPR, respond to critical questions about the future of the COVID-19 pandemic, including what's on the horizon for vaccines in young children, and what's in store for the new omicron subvariant.
Harvard Medicine News: What can we expect regarding approval of the COVID-19 vaccine in children under 5?
Levy: It's been announced publicly that on Feb.15, the FDA vaccine advisory committee will convene to decide whether to advise the FDA to authorize the Pfizer-BioNTech mRNA vaccine for children under 5 years of age. It's a transparent process: the briefing document having to do with safety and efficacy will be shared with the committee members and will likely be made available to the public around Feb. 13, two days before the meeting.
The briefing document will summarize safety and efficacy data from the vaccine studies, which typically include several thousand children. The 20 or so committee members will scrutinize those data, listen to the CDC present the epidemiology evidence, hear commentary from the company, and listen to FDA biostatisticians present their analyses of the data. There will also be a public commentary phase. Then the committee members will discuss, comment, and take comments into consideration as they come to a decision. If and when the committee votes for an authorization, then it goes to the CDC to decide how to implement that.
In younger children, there are reasons in favor of and against initiating this kind of vaccine program. Some have pointed out that the risk of severe infection is relatively low in young children. On the other hand, omicron spreads so readily that even if only a small percentage of children develop clinically severe infection, you have to multiply that by millions and millions of children. In fact, nearly 20 million Americans are under the age of 5, so it's a considerable population. Then there's the question of how well these vaccines protect against transmission, which is likely not as well as they protect against severe illness. It's going to be an interesting conversation. The FDA committee makes decisions on advising the agency whether a vaccine should be made available. A hot-button issue that is not in the purview of the FDA advisory committee is vaccine mandates, which brings together science, politics, and other dynamics—a very complicated set of considerations.