Together, At Last
2022 grads celebrate success while striving for change in a challenging time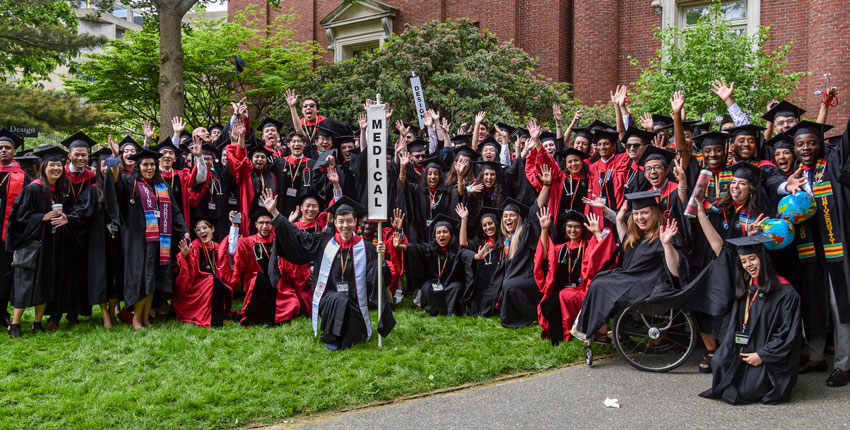 Class of 2022 graduates celebrate before their Harvard graduation. Image: Steve Lipofsky
A sunny, warm spring day, replete with chirping birds and flowers in full bloom, was a fitting backdrop for a celebration years in the making, as graduates of Harvard Medical School and Harvard School of Dental Medicine gathered with faculty, family, and friends for an in-person Class Day on the HMS Quad.
After two years of virtual graduation ceremonies during the COVID-19 pandemic—not to mention remote classes, lab closures, COVID-19 tests, and countless other disruptions—this year's gathering on May 26 was extra special for members of the Class of 2022.
The graduates celebrated their achievements and looked to the future, while reveling in the simple pleasure of being together in person with the important people in their lives. The pandemic may not be over, but the relief was palpable, as was a sense of hope for what comes next as the graduates embark on their professional careers.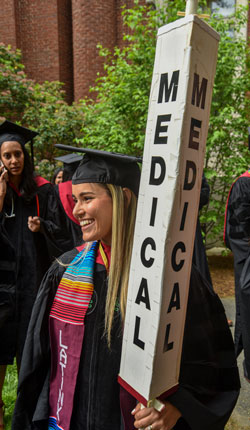 "Hope is as important now as it has ever been. Hope leads us not to a desire for normal, but toward action to achieve a better future," said Class Day keynote speaker Joia Mukherjee, an associate professor of global health and social medicine at HMS.
Mukherjee addressed the COVID-19 pandemic and the many injustices it has revealed and deepened.
"Whatever path you take in medicine, maintain the radical notion of hope, the belief that our collective action can and must bring about change," she told the grads.
The theme of change carried throughout the day, as HMS class moderators Raquel Sofia Sandoval and Ayotomiwa Ojo highlighted the issues of structural racism, climate change, and health care inequity that the pandemic has exposed.
They urged their classmates to "resist, rest, and reimagine": to resist systems of oppression and create inclusive spaces; to rest and care for themselves so they can maintain the energy to carry on; and to reimagine and rebuild a more equitable health care system.
Even in the midst of a jubilant celebration, the pandemic continued to be a constant presence. It was mentioned frequently in speeches, and was visible in the masks some wore, and the ceremony was marked by a moment of silence for all of the loved ones lost to COVID-19.
Celebrate HMS/HSDM Class Day 2022
Read about this year's Class Day graduates and ceremonies and view videos and photo galleries.