Three-Way Junction
Integrative medicine conference links acupuncture, oncology, fascia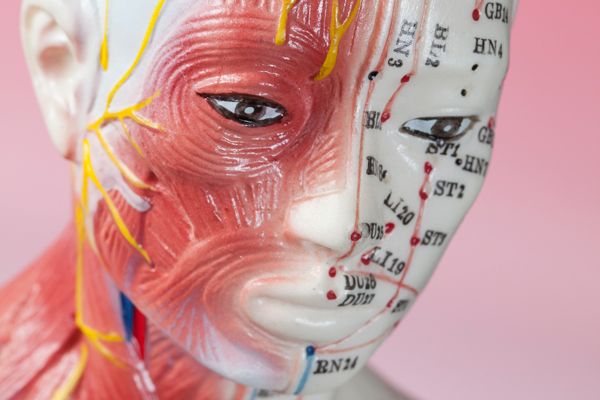 Researchers will explore the intersection of acupuncture, oncology and fascia at a one-day conference hosted by the Osher Center for Integrative Medicine at Harvard Medical School and Brigham and Women's Hospital.

The conference will synthesize clinical and basic science research that highlights the importance of connective tissue in cancer biology and the role of acupuncture in an integrated approach to health promotion and cancer prevention.
Joint Conference: Acupuncture, Oncology and Fascia
Saturday, Nov. 14, 8:00 a.m.-6:30 p.m.
Joseph B. Martin Conference Center
Experts in the fields of acupuncture, integrative oncology, cancer biology and mechanobiology will share the stage, presenting the latest findings and exploring three key areas of overlapping research:
Acupuncture and oncology: The role of acupuncture in the care of cancer patients, including pain management, fatigue and sleep
 
Oncology and fascia: The importance of the connective tissue matrix in tumor growth and metastasis
 
Fascia and acupuncture: The transduction of mechanical signals from acupuncture needles to connective tissue
The program features 12 half-hour plenary talks, and panels will address the respective interfaces between acupuncture and oncology, oncology and fascia, and fascia and acupuncture. The day will culminate in a panel discussion with an audience question and answer session.
The event, co-hosted by the Society for Acupuncture Research, the Society for Integrative Oncology and the Fascia Research Society, will be held at the Joseph B. Martin Conference Center on Nov. 14 from 8 a.m. to 6:30 p.m.
For more information, please visit the Osher Center for Integrative Medicine at: http://www.oshercenter.org, or call (617) 525-8737.
The Osher Center for Integrative Medicine is organizing this conference as part of its mission to expand the scope of integrative medicine and address new ideas in basic and translational science inspired by alternative medicine concepts and practices.