The Summer Bookshelf
Recent books by faculty of Harvard Medical, Dental and Public Health Schools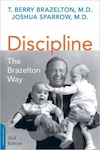 Discipline: The Brazelton Way, Second Edition (A Merloyd Lawrence Book)
Da Capo Lifelong Books
Harvard Medical School clinical professor of pediatrics T. Berry Brazelton teams up with pediatrician Joshua Sparrow to offer effective solutions for common behavioral problems that are seen in children, portraying discipline as a gift in this book Discipline: The Brazelton Way.
Brazelton and Sparrow offer a unique approach to discipline as they attempt to give parents more confidence and peace of mind by helping them raise children who can discipline themselves.
The book covers an array of topics, such as the six stages of discipline, the power of consequences, how to encourage moral development and empathy, how to deal with misbehavior, and special disciplinary challenges.
---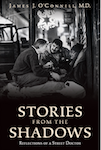 Stories from the Shadows: Reflections of a Street Doctor
Self-published
James O'Connell, HMS assistant professor of medicine, gives readers a first hand look into the world of homelessness and homeless health care in his self-published book, Stories from the Shadows. Over the past 30 years, O'Connell has spent his time working more than 100 hours a week at the Boston Health Care for the Homeless program as its founding physician.
Stories from the Shadows is a compilation of essays O'Connell hand wrote or typed after some of his interactions with patients. Each patient's story illuminates the struggle America's homeless contend with living on the edges of society, shedding light on the difficulties involved with providing health care to the homeless.
---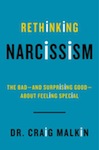 Rethinking Narcissism: the bad –and the surprising good- about feeling special
Harper Wave
Craig Malkin, an HMS instructor in psychology in the department of psychiatry, discusses narcissism and ways to control it, showing readers that there is more to narcissism than they may know. Malkin dissects the word "narcissist" and how it is often interpreted differently each time it is used, showing that the definition itself may have lost any clear meaning.
Malkin offers an alternative to the assumption that it is "bad" to be a narcissist, arguing that a dash of narcissism can be a good thing. He argues that most people fall within a spectrum between selflessness and arrogance, and that a healthy balance shows a strong sense of self. In his book Rethinking Narcissism, Malkin offers a guide to distinguishing the healthy from the unhealthy and looks at how narcissism may be portrayed in a good way. 
---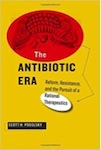 The Antibiotic Era: Reform, Resistance, and the Pursuit of a Rational Therapeutics
Johns Hopkins University Press
Scott H. Podolsky, associate professor of global health and social medicine and director of the Center for the History of Medicine at HMS, looks at the history of antibiotics in his book The Antibiotic Era.  Podolsky focuses on reform efforts that attempted to fundamentally change how antibiotics are developed and prescribed, shedding light on the struggles faced by the reformers in the 1940s and subsequent years.
Podolsky also discusses the current issues surrounding antibiotic resistance, prescription practices and worldwide delivery of antibiotics. He argues that if we can better understand our antibiotic history, we can better frame our future choices. 
---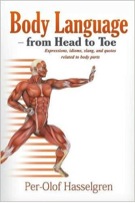 Body Language- from Head to Toe: Expressions, idioms, slang, and quotes related to body parts
Strategic Book Publishing & Rights Agency, LLC
Per-Olof Hasselgren, the George H. A. Clowes Jr. professor of surgery, has created a "dictionary" containing 2,000 American idioms and expressions that contain the name of a body part.  Body Language- from Head to Toe: Expressions, idioms, slang, and quotes related to body parts connects the human anatomy with spoken and written language by analyzing expressions such as "brainstorming" and "sweet tooth." 
---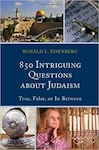 850 Intriguing Questions about Judaism: True, False, or In Between
Rowman & Littlefield Publishers
HMS Professor of Radiology Ronald Eisenberg discusses misconceptions about Jewish teachings and practices in his book, 850 Intriguing Questions about Judaism: True, False, or In Between.
Eisenberg analyzes a wide range of Jewish teaching and practices to show readers what parts are true, false, or a combination of both.  By tackling topics such as artificial insemination, organ donation and euthanasia, Eisenberg invites readers to explore and dissect what they already know or may want to know about Judaism. 
---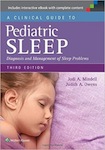 A Clinical Guide to Pediatric Sleep: Diagnosis and Management of Sleep Problems
LWW
Judith Owens, a member of the faculty of neurology, along with Jodi Mindell of St. Josephs University, provides insight on sleep disorders and their impact on children's development in A Clinical Guide to Pediatric Sleep. 
The book compiles current information on sleep disorders, giving readers the tools necessary to recognize, evaluate, and treat sleep issues.
This resource is a user-friendly way to quickly find information that can enhance the lives of patients and their families.