'Star' Therapy
Researchers design ingestible star-shaped "mini pillbox" that delivers a weekly dose of HIV meds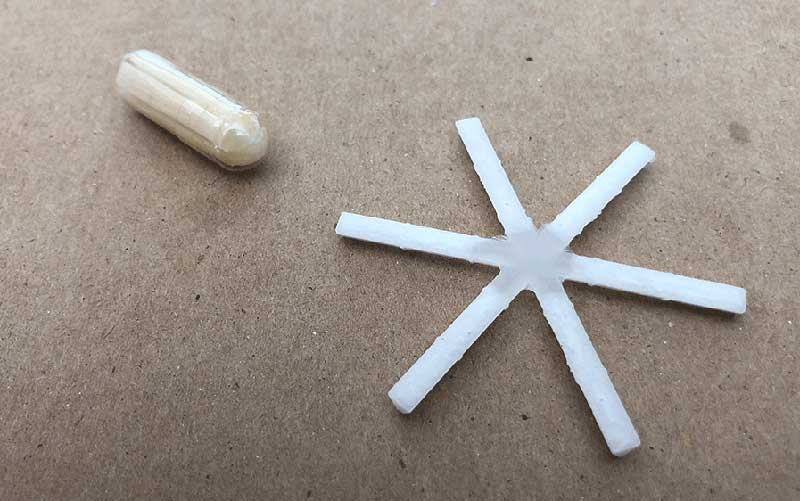 HMS scientists have designed an ingestible, star-shaped "mini pillbox" that delivers a weekly dose of HIV meds. Image: Giovanni Traverso
In the fight against HIV, medication nonadherence remains a major challenge. Although combination therapies have been successful in managing the disease and can be taken to help prevent its spread, research shows that many patients do not stick to these regimens.
Studies have found that in HIV clinical trials, only about 30 percent of patients stick to their dosage plans, which makes it difficult to gather accurate data.
In a new study published in Nature Communications researchers from Harvard Medical School, Brigham and Women's Hospital, MIT and their collaborators describe a "mini pillbox," developed in preclinical models, that stays in the stomach to deliver a once-weekly, long-lasting dose of medications to combat HIV.
"These slow-release dosage systems perform equal or better than the current daily doses for HIV treatment in preclinical models," said C. Giovanni Traverso, HMS assistant professor of medicine and a gastroenterologist and biomedical engineer in the Division of Gastroenterology at Brigham and Women's.