Seven HMS Scientists Receive NIH Awards
Prizes encourage unconventional approaches to major challenges in biomedical research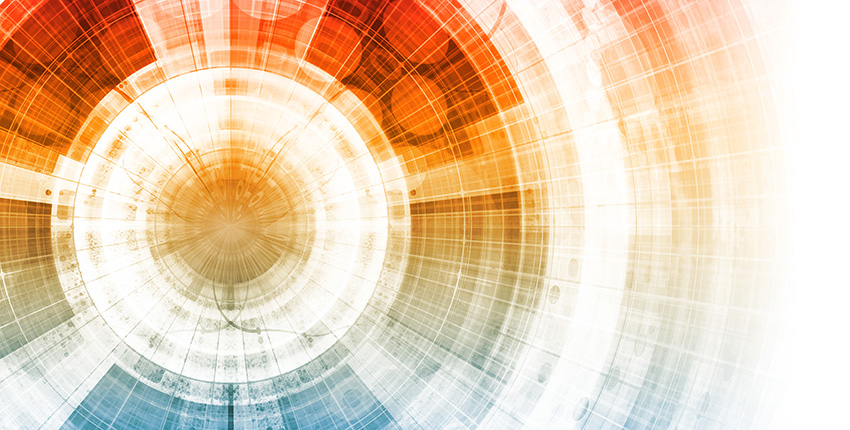 Seven scientists from the Blavatnik Institute at HMS and HMS-affiliated hospitals have received National Institutes of Health 2020 Director's Awards.
The High-Risk, High-Reward Research program catalyzes scientific discovery by supporting high-risk research proposals that may struggle in the traditional peer-review process despite their transformative potential. Program applicants are encouraged to pursue creative ideas in any area of research relevant to the NIH's mission to advance knowledge and enhance health.
"The breadth of innovative science put forth by the 2020 cohort of early career and seasoned investigators is impressive and inspiring," said NIH Director Francis S. Collins. "I am confident that their work will propel biomedical and behavioral research and lead to improvements in human health."
The High-Risk, High-Reward Research Program is part of the NIH Common Fund, which oversees programs that pursue major opportunities and gaps throughout the research enterprise that are of great importance to NIH and require collaboration across the agency to succeed. Two of the High-Risk, High-Reward Research programs, the New Innovator and Early Independence Awards, are aimed specifically to support researchers in the early stages of their careers.
The awards and winners from HMS are:
Christopher Harvey, HMS associate professor of neurobiology, received the Pioneer Award, which challenges investigators at all career levels to pursue new research directions and develop groundbreaking, high-impact approaches to a broad area of biomedical or behavioral science.
The Harvey lab seeks to understand how the mammalian brain performs the computations that underlie cognitive functions, including decision-making, short-term memory and spatial navigation, at the level of the fundamental building blocks of the nervous system, cell types and neural populations organized into circuits. Harvey's work has developed methods to measure, manipulate and analyze neural circuits across spatial and temporal scales, including technology for virtual reality, optical imaging, optogenetics, intracellular electrophysiology, molecular sensors and computational modeling. 
Andrew Kruse, HMS professor of biological chemistry and molecular pharmacology, and Debora Marks, HMS associate professor of systems biology, with Chang Liu of the University of California, Irvine, have received a Transformative Research Award, which promotes cross-cutting, interdisciplinary approaches and is open to individuals and teams of investigators who propose research that could potentially create or challenge existing paradigms.
Kruse's research focuses on transmembrane receptor structure and function, as well as on developing new methods for discovering antibody fragments and using them to investigate membrane proteins.
Marks is a mathematician and computational biologist who uses novel algorithms and statistics to address unsolved biological problems and interpret genetic variation in a way that impacts biomedical applications. As a postdoc she and her colleagues cracked the classic, unsolved problem of ab initio 3D structure prediction of proteins using a maximum entropy probability model for evolutionary sequences. She has developed this approach to determine functional interactions and biomolecular structures, including the 3D structure of RNA and RNA-protein complexes, and the conformational ensembles of apparently disordered proteins.
Sara Hill, HMS assistant professor of radiation oncology at Brigham and Women's Hospital/Dana-Farber Cancer Institute, received an Early Independence Award, which provides an opportunity for exceptional junior scientists who have recently received their doctoral degree or completed their medical residency to skip traditional post-doctoral training and move immediately into independent research positions.
Hill's lab focuses on understanding the contribution of DNA damage repair defects to ovarian carcinogenesis and therapeutic sensitivity and resistance. She utilizes complex ex vivo organoid co-cultures containing tumor, immune and stromal cells to dissect how the interaction of tumor cells with the stroma and immune cells changes as the tumor cells mature through treatment selection-induced loss of DNA damage repair defects, all with the hope of utilizing this understanding to be able to prevent a broadly resistant tumor microenvironment.
The following HMS scientists have received New Innovator Awards, which supports unusually innovative research from early career investigators who are within 10 years of their final degree or clinical residency and have not yet received a research project grant or equivalent NIH grant.
Eunjung Alice Lee, HMS assistant professor of pediatrics at Boston Children's Hospital, leads a research program focusing on the role of transposable elements and somatic mutations in various human conditions.
Tami Lieberman, HMS member of the affiliated faculty of health sciences and technology at MIT, whose lab is developing new tools to track and model within-person bacterial evolution, with a focus on the skin microbiome, towards revealing mechanistic understanding of community assembly in real human microbiomes and the impact of in-microbiome mutations for health and disease.
Miles Miller, HMS assistant professor of radiology at Massachusetts General Hospital, whose lab is interested in mechanisms of spatial dynamics in mammalian tissue, especially focusing on inflammation and cancer. His research integrates in vivo imaging, nanomaterials, cell biology and computation to shed light on multicellular regulation within disease microenvironments. 
The NIH issued 10 Pioneer Awards, 53 New Innovator Awards, nine Transformative Research Awards and 13 Early Independence Awards for 2020. The 85 awards total approximately $251 million over five years, pending available funds.
Funding for the awards comes from the NIH Common Fund; Eunice Kennedy Shriver National Institute of Child Health and Human Development; National Cancer Institute; National Human Genome Research Institute; National Institute of Biomedical Imaging and Bioengineering; National Institute of Dental and Craniofacial Research; National Institute of General Medical Sciences; National Institute of Mental Health; National Institute of Neurological Disorders and Stroke and National Institute on Aging. 
Adapted from an NIH news release and web pages.