Pushing the Frontiers of Diversity
The LGBT community at HMS and HSDM pairs celebration with education during Pride Month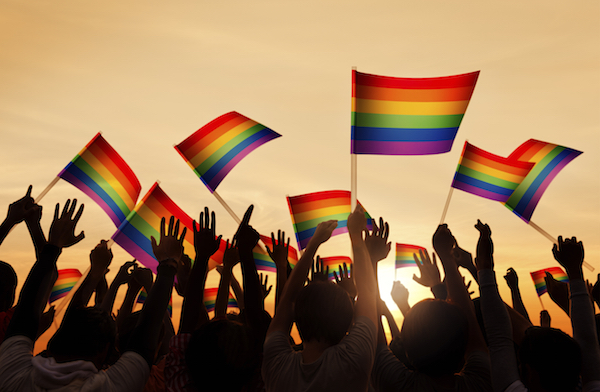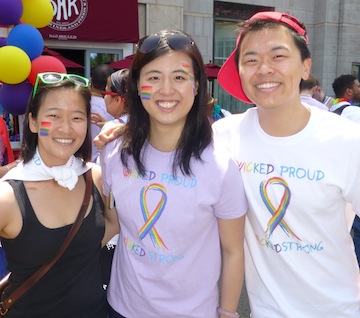 This June, HMS and HSDM joined people around the state and the world in marking LGBT (lesbian, gay, bisexual and transgender) Pride Month. The Schools' newly formed LGBT Advisory Committee created a schedule of events to celebrate Pride Month, educate the community about important topics in the LGBT community, and identify work that still needs to be done.
"We are seeing the LGBT community develop everywhere in the HMS system," said Jessica Halem, program manager of the LGBT program in the Department of Diversity Inclusion and Community Partnership.
In recent years, June has been recognized in the U.S. as LGBT Pride Month, commemorating the 1969 Stonewall uprising in New York that helped spur the gay liberation movement.
Halem said in the months since the LGBT committee's inception last September she has seen positive change occurring both on and off the HMS Quad.
"Medical institutions want innovation. They are about progression, education," Halem said. "We have important topics, we have important issues to address. People need to be able to bring their whole selves to that. And I feel like HMS is a perfect example of seeing the community bringing their whole selves to the table."
Events this June included a social event for HMS-affiliated hospitals, a Massachusetts General Hospital lecture on HIV prevention and a celebration at Boston Children's Hospital that included guest speakers from The Safe Zone Project.
 "You've got everything from a doctor at Mass General giving an important lecture to a party at night, to the microbiology postdocs getting together," Halem said.
Besides the celebrations and lectures, Halem said she reached out to affiliated hospitals and discussed important topics such as HIV, treatment of transgender patients and the bullying that affects LGBT youth.
"Some of my conversations with the hospitals are, 'What should we be doing, what more can we do?' Everything is possible at this point, and everyone has been so supportive," Halem said.
She added that there will be a lunchtime celebration of pride on the HMS Quad in July as well as other events throughout the fall.
"I can't believe how much is happening across the community in the one year I've been here," Halem said. "I am thrilled to see everyone bringing their particular experience to the LGBT community."