New Systems Bio Chair Named
Galit Lahav succeeds Marc Kirschner at helm
Galit Lahav, Harvard Medical School professor of systems biology, will become the new chair of the Department of Systems Biology, effective immediately, Dean George Q. Daley announced in a letter to the HMS community this month.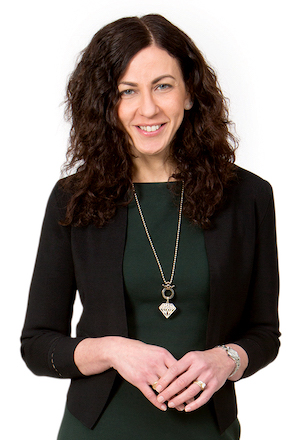 Lahav succeeds Marc Kirschner, the HMS John Franklin Enders University Professor of Systems Biology, who, as the founding chair of the department, has served the School since 2003.
Get more HMS news here

Lahav has been deputy chair of the department since 2017, "expressing her strong support for faculty development and building powerful bridges and intellectual connections across virtually every discipline in the biomedical sciences," Daley wrote.
Lahav's rigor as a scientist is "enriched by her passion for discovery and her commitment to mentorship," he wrote, highlighting her pioneering role in developing computational and quantitative experimental approaches to studying the fate and behavior of human cells in disease and health at the single-cell level. 
Daley added that Lahav's work illustrates the importance of curiosity-driven research toward unraveling some of biology's most pressing challenges. Her research has yielded critical insights into the function and behavior of tumor-suppressor protein p53 and its role in cellular destiny.
Lahav's laboratory is now working to realize the therapeutic potential of these discoveries, with the goal of improving the efficacy of cancer therapies.
 
Lahav's dedication to service is exemplified by her role as the liaison for faculty development in the Office of Academic and Clinical Affairs, Daley wrote, adding that she has created many opportunities for junior faculty and postdocs to cultivate their own leadership skills through workshops and science communications training. She is currently spearheading an initiative to make Harvard a destination of choice for women in science through the expansion of both recruitment and support for women faculty.  
Lahav has been honored with numerous scientific and teaching recognitions, including the prestigious Excellence in Teaching and Excellence in Mentoring awards from Harvard and HMS, respectively. 
She received her PhD in molecular genetics from the Israel Institute of Technology in 2001 and joined HMS in 2004 after postdoctoral fellowships at the Weizmann Institute of Science and Harvard's Bauer Center for Genomics Research.

On announcing Lahav's appointment, Daley also expressed gratitude to Kirschner for his service to HMS, starting with his recruitment as chair of Cell Biology in 1993. For decades, Daley wrote, Kirschner "has worked to answer some of the most fundamental questions in cell and developmental biology." 
Kirschner's discoveries opened new fields of study and made him one of the most important experimental biologists of the modern era. On top of his scientific contributions, Kirschner's insight and leadership have left an indelible mark on two departments in our scientific community."