New Department of Biomedical Informatics
Power of big data leveraged for biomedical research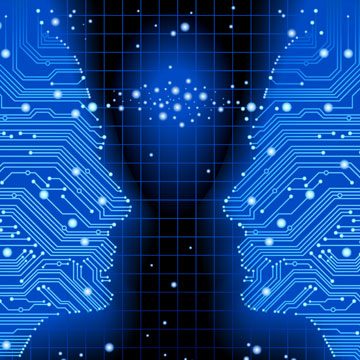 Image: iStock
Following a multiyear process of self-reflection and review, Jeffrey S. Flier, Dean of Harvard Medical School, has announced the establishment of a new Department of Biomedical Informatics (DBMI). It will officially become a Quad-based department on July 1, 2015.
Isaac "Zak" Kohane, co-director of the HMS Center for Biomedical Informatics, director of the Countway Library of Medicine and the HMS Lawrence J. Henderson Professor of Pediatrics at Boston Children's Hospital, will be the department's inaugural chair.
"The field of biomedical informatics has its roots in a half century of academic development, in which Harvard has played a prominent role since its earliest days," Flier said in a letter to the community.
"The field represents two converging communities: one involving health care-related data, and the other addressing the study of health and disease at a molecular and naturally occurring systems level, " he said, adding, "These two communities are jointly focused on new methods for the capture, representation, storage and analysis of big biomedical data and knowledge. Successful implementation of precise and individualized medical care will require the development of a new generation of informatics tools to guide clinicians in applying this rapidly growing base of biomedical knowledge."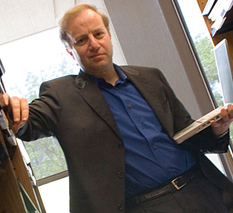 The new department evolved out of the HMS Center for Biomedical Informatics (CBMI), which was founded in 2005. Led by Kohane and Alexa McCray, HMS associate professor of medicine at Beth Israel Deaconess Medical Center, CBMI has developed an international reputation.
In 2014, the center brought in an array of federal grants that have established large collaborations with researchers on the Quad, at affiliated hospitals and at the Harvard University Faculty of Arts and Sciences.
"Based on the increasing impact of the field and the tremendous success of CBMI, we have concluded that biomedical informatics is a field now ready for full academic recognition as a new appointing department at HMS," Flier said.
The department will launch with five core faculty members now associated with CBMI, with recruits added over the upcoming years to achieve representation from across the field.
Kohane will also chair an executive committee, with membership drawn from leaders in biomedical informatics at HMS-affiliated institutions. The committee will eventually review and recommend primary and secondary appointments to the department across the faculty.
Mastering the surge in biomedical data streams goes beyond storage and computation. It includes developing and applying new methods for both research and clinical care.
Central to the department's mission will be creating a way to address methodological, engineering and educational challenges. CBMI already has a strong history of education through its involvement in master's- and doctoral-level programs. The new department will continue to expand this commitment to education.
"Biomedical informatics has the potential to transform biomedical research and human health in ways that we could not have imagined only a few years ago," said Flier.
"I am excited to launch this new department, and I'm grateful to Provost Alan Garber, HMS preclinical department chairs, affiliated hospital leaders, and the external advisory group who worked with our HMS team, to evaluate how such a department could most effectively advance the ambitious research and clinical missions of our School," Flier said.
Members of the Harvard Medical School Biomedical Informatics Advisory Group are Edward Frymoyer, president of Frymoyer Holdings, Inc.; Jeff Hammerbacher, founder and chief scientist of Cloudera; Gilbert Omenn, director of the center for computational medicine and at the University of Michigan; Jim Reese, former chief operations engineer and "head neurosurgeon" at Google, Inc.; and Halle Tecco, cofounder and managing director of Rock Health.