New Dean for Clinical and Academic Affairs
Psychiatrist Anne Becker to oversee academics, faculty development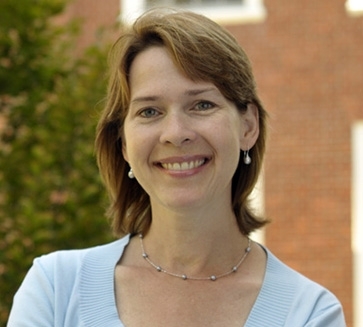 Harvard Medical School has named psychiatrist and medical anthropologist Anne Becker as its new dean for clinical and academic affairs, effective April 1, 2020.
Becker, the Maude and Lillian Presley Professor of Global Health and Social Medicine in the Blavatnik Institute at Harvard Medical School, is an accomplished clinician and researcher with expertise in psychiatry and medical anthropology. Her research and clinical interests include the diagnosis and treatment of eating pathologies and the impact of social and cultural factors on eating disorder risk and development, mental health and other health-risk behaviors.
Becker, the founding and past director of the Eating Disorders Clinical and Research Program at Massachusetts General Hospital, will join Dean George Q. Daley's senior leadership team to oversee Harvard Medical School's clinical and academic affairs, including recruitment, faculty development and academic and career advancement.
"I am thrilled that Anne has agreed to take on this new role," said Daley. "Her extensive experience as a clinician and teacher, combined with her acumen as a researcher render her a perfect fit for the position. I know that Anne will bring scholarly rigor, creativity and excellence that will be instrumental in this role."
Becker has been integral to the success of the Department of Global Health and Social Medicine at Harvard Medical School, where she has created educational and research opportunities supporting student and faculty career advancement in the field of global health, Daley added.   
"We are lucky that Anne, a superb scholar and clinician-educator, has been chosen for this role. Her colleagues and friends in the department will be thrilled, as will students, trainees and patients across this university and hospital community, and from Fiji to Haiti," said Paul Farmer, the Kolokotrones University Professor and chair of the Department of Global Health and Social Medicine at Harvard Medical School.
Becker will have primary responsibility for many of Harvard Medical School's most important initiatives, programs, centers and institutes, and will also manage its partnerships and agreements with its affiliated hospitals and research institutions, including conducting clinical department reviews and promoting the integrity of the academic mission.
In addition to serving as a key strategic partner and advisor to the dean, Becker will coordinate the selection process for limited-competition funding opportunities offered through Harvard Medical School's Foundation Funds and, in collaboration with the Office for Diversity Inclusion and Community Partnership, will support efforts that advance diversity programs and initiatives.
"The Harvard Medical School community is unparalleled in the exceptional talent of its faculty and in the commitment of the school and its affiliate institutions to research and teaching excellence, clinical innovation and service," Becker said. "It will be a great privilege to join the HMS leadership team and to work with my esteemed colleagues to propel our collective and vital academic mission."
Becker's acceptance of this new role marks the next stage of her career, building on her 25 years of service to Harvard Medical School. A dedicated educator and mentor, she received her undergraduate degree in anthropology from Harvard College in 1983 and earned her MD and PhD from Harvard in 1990. An internship in internal medicine followed, as well as a residency and fellowship in psychiatry at Massachusetts General Hospital. She rose through the ranks at Harvard Medical School as an assistant and then associate professor in psychiatry and social medicine, receiving her master's in epidemiology from the Harvard School of Public Health before becoming, in 2008, director for the Social Sciences MD-PhD Program at Harvard Medical School. The following year, Becker became vice chair of the Department of Global Health and Social Medicine where, in 2011, she was honored with a named professorship. 
Becker's scholarly work has focused on developing educational and research initiatives that promote equity and excellence in global health care delivery for complex biosocial clinical problems, including mental health disorders, particularly for at-risk youth. Her work has led to changes in the Diagnostic and Statistical Manual of Mental Disorders, 5th edition, criteria for eating disorders, changes aimed at improving the recognition, diagnosis and treatment of eating disorders, thereby facilitating better and more equitable access to care. Becker has a long record of innovative clinical research and leadership in training and teaching. She has also served as a member of the leadership council of the Harvard/MIT MD-PhD Program.
She served four terms on the Harvard Medical School Faculty Council and chaired the Liaison Committee on Medical Education Institutional Self-Study Subcommittee on Resources. She participated in the Provost's Academic Leadership Forum in 2015-16. Her substantive service contributions to Harvard Medical School were recognized in 2015 with the Barbara J. McNeil Faculty Award for Exceptional Institutional Service.
Becker succeeds Nancy Tarbell, the C.C.Wang Professor of Radiation Oncology at Harvard Medical School, who returned to research and clinical practice in pediatric oncology at Mass General last July. Jules Dienstag, the Carl W. Walter Professor of Medicine at Harvard Medical School, served as interim dean while the nationwide search for Tarbell's successor was underway.