New Assignments in PME
Arky, Oriol feted as both transition to new roles at HMS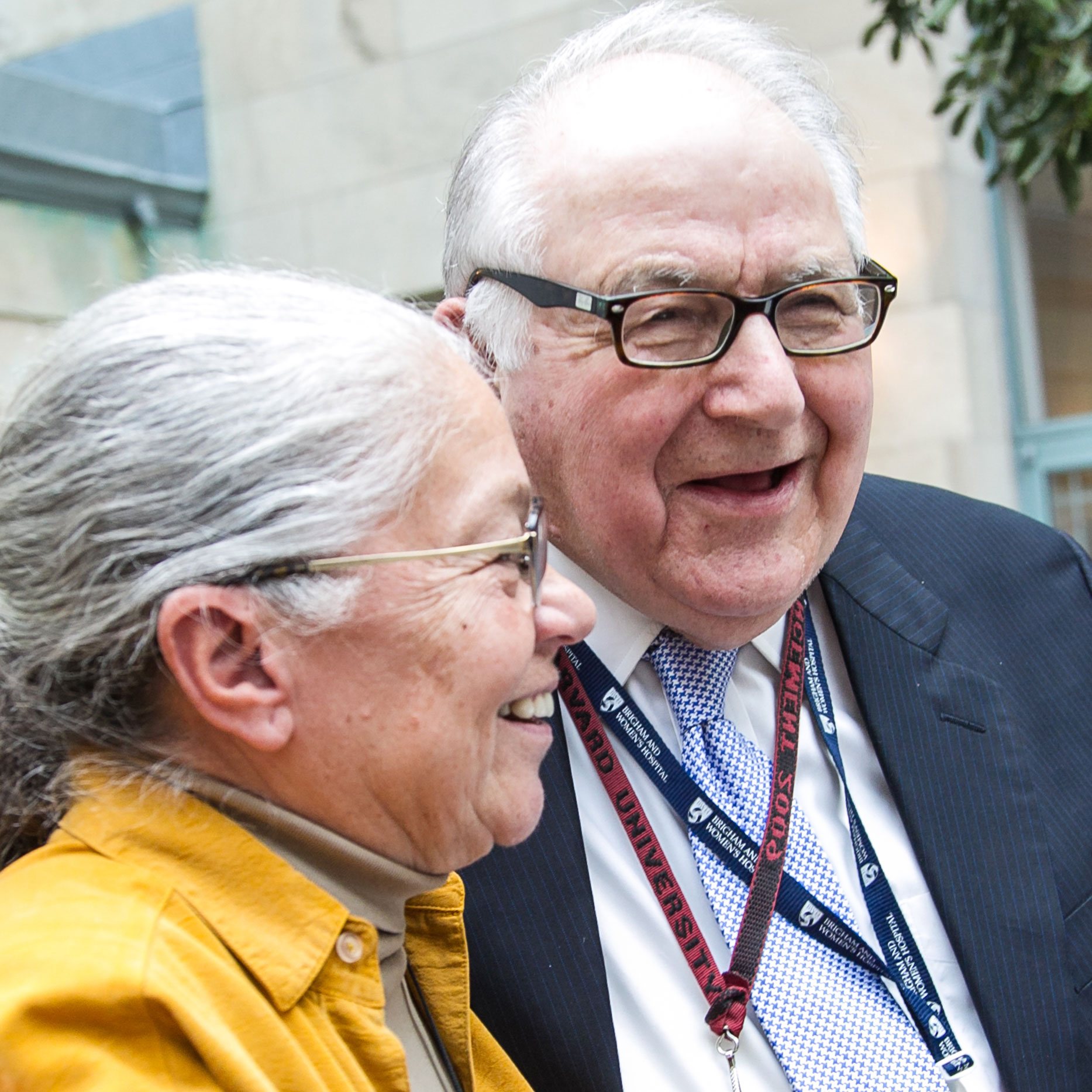 Outgoing Dean for Students Nancy Oriol and Dr. Ron Arky, outgoing Peabody Society advisory dean, were feted at receptions in the Medical Education Center honoring their years of service mentoring thousands of HMS students.
Between the two of them, Harvard Medical School Dean for Students Nancy Oriol and Professor Ron Arky have spent a combined 92 years at HMS. During that time, they have mentored thousands of students and changed countless lives for the better.
No wonder then that scores of students, faculty and staff gathered to honor Oriol and Arky at separate receptions in May as both prepared to transition to new roles at the School.   
Arky, the Daniel D. Federman, M.D. Distinguished Professor of Medicine and Medical Education, is stepping down from his position as the Francis Weld Peabody Society advisory dean after 29 years. He will continue to help with the implementation of the Pathways curriculum at HMS. 
As a crowd of students, faculty and staff gathered in the Tosteson Medical Education Center for a reception honoring Arky's decades as the first HMS advisory dean for the Peabody Society, the affable Arky grasped many hands, smiled warmly and hugged generously.  
As usual, Arky was understated and humble.
"I can't tell you how marvelous it's been," he said.  "And gratifying."
Arky's simple eloquence may well have summed up his feelings about not only his experience as Peabody Society advisory dean, but also his 55 years at HMS, where he is much "respected, honored and loved," according to Jules Dienstag, the Carl W. Walter Professor of Medicine and former dean for medical education at HMS.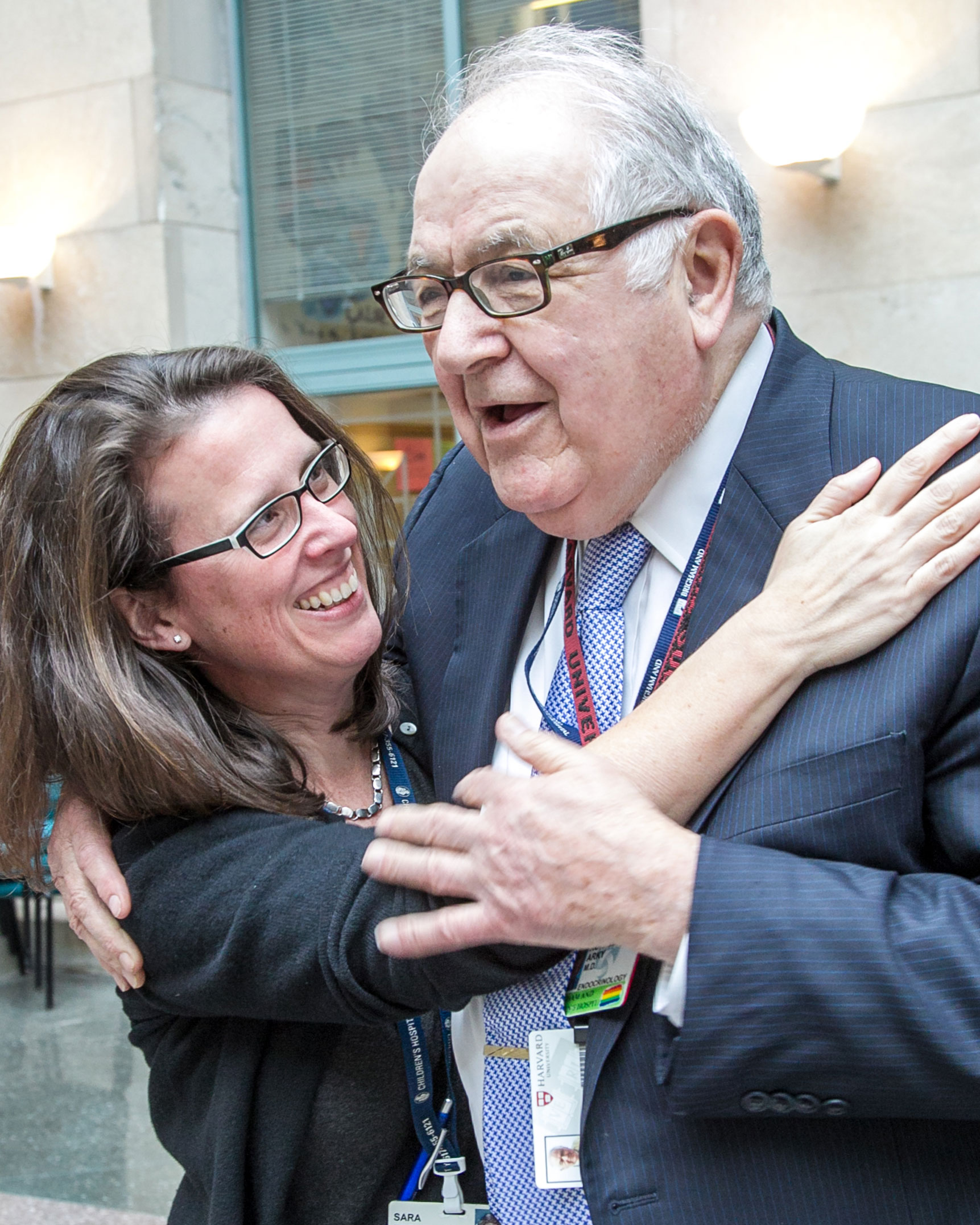 "Ron is an institution. He's unique. He represents HMS probably more than anyone else, in terms of continuity. He's just a very special person," Dienstag said. 
Arky first arrived in Boston in 1961 after receiving his MD at Cornell University Medical College, coming to work as a research fellow in the Thorndike Lab at Boston City Hospital.
During the following decades, the board-certified internist with specialty training in endocrinology and diabetes quickly rose to become an HMS professor of medicine and then head of the Department of Medicine at Mount Auburn Hospital, where he served for 23 years.    
Over the decades, Arky fully embraced medical education, finding time to mentor more than 1,000 Peabody Society students, many of whom said they felt extraordinarily lucky to have known him. 
"Dr. Arky is just the heart of the Peabody Society. He has just been such a supportive and warm source of advice … he really shaped my positive experience here," said student Erin Loeliger '16. 
"No matter who he's with or what's happening, he would always give me a big hug.  He made everyone feel like they were special," she said.
"He was kind of like one of my dads here," said student Diana Lopez '16. "He was always making sure that I did well academically, but also that I was happy here." 
HMS Dean Jeffrey S. Flier, the Caroline Shields Walker Professor of Medicine, said he knew of Arky's outstanding reputation as a physician long before Flier ever came to the School.
"It's impossible to say how many have been on the receiving end of Ron's generosity of spirit, but it is clear that one of his enduring legacies will be the excellence with which generations of Harvard-trained physicians have practiced—and will continue to practice—medicine," Flier said.
"One of the things that makes Ron stand out is his generosity," said Dean for Medical Education Edward M. Hundert, the Daniel D. Federman, M.D. Professor in Residence of Global Health and Social Medicine and Medical Education.
 "He treats everybody he meets with the same profound respect and dignity," Hundert said.
Beverly Woo, HMS associate professor of medicine at Brigham and Women's Hospital, will be the inaugural incumbent of an endowed society advisory position Arky established—the Arky Family Associate Director and Advisor of the Francis Weld Peabody Society.
Bernard Chang, HMS associate professor of neurology at Beth Israel Deaconess Medical Center, will succeed Arky as Peabody Society advisory dean and director.
"Dr. Arky is just the heart of the Peabody Society. He has just been such a supportive and warm source of advice … he really shaped my positive experience here," student Erin Loeliger '16. 
Woo recalled some of her first impressions of Arky. 
"When I first started, I thought I worked for the Godfather. There was always a line of people lined up outside his door waiting to talk to him, and they all came out happy," she said.
 Students said it was Arky's avuncular charisma that charmed them and made them feel they could succeed at HMS. 
"You made this place feel like home, like I belonged here. Like my family away from home," said Mary Tate '16, during a ceremony in which Arky was presented with a special Harvard professor's chair and a memory book filled with photos and fond inscriptions.  
"You inspire all of us with your profound moral example of how to be a human being on this planet," Hundert said.
A Unique Path
Dean for Students Nancy Oriol, an HMS associate professor of anaesthesia at Beth Israel Deaconess, is also stepping into a new role at the end of June, taking on yet another assignment as the School's faculty associate dean for community engagement in medical education. 
Like Arky, Oriol has also mentored thousands of HMS students during 12 years as dean and seven years as associate dean for student affairs.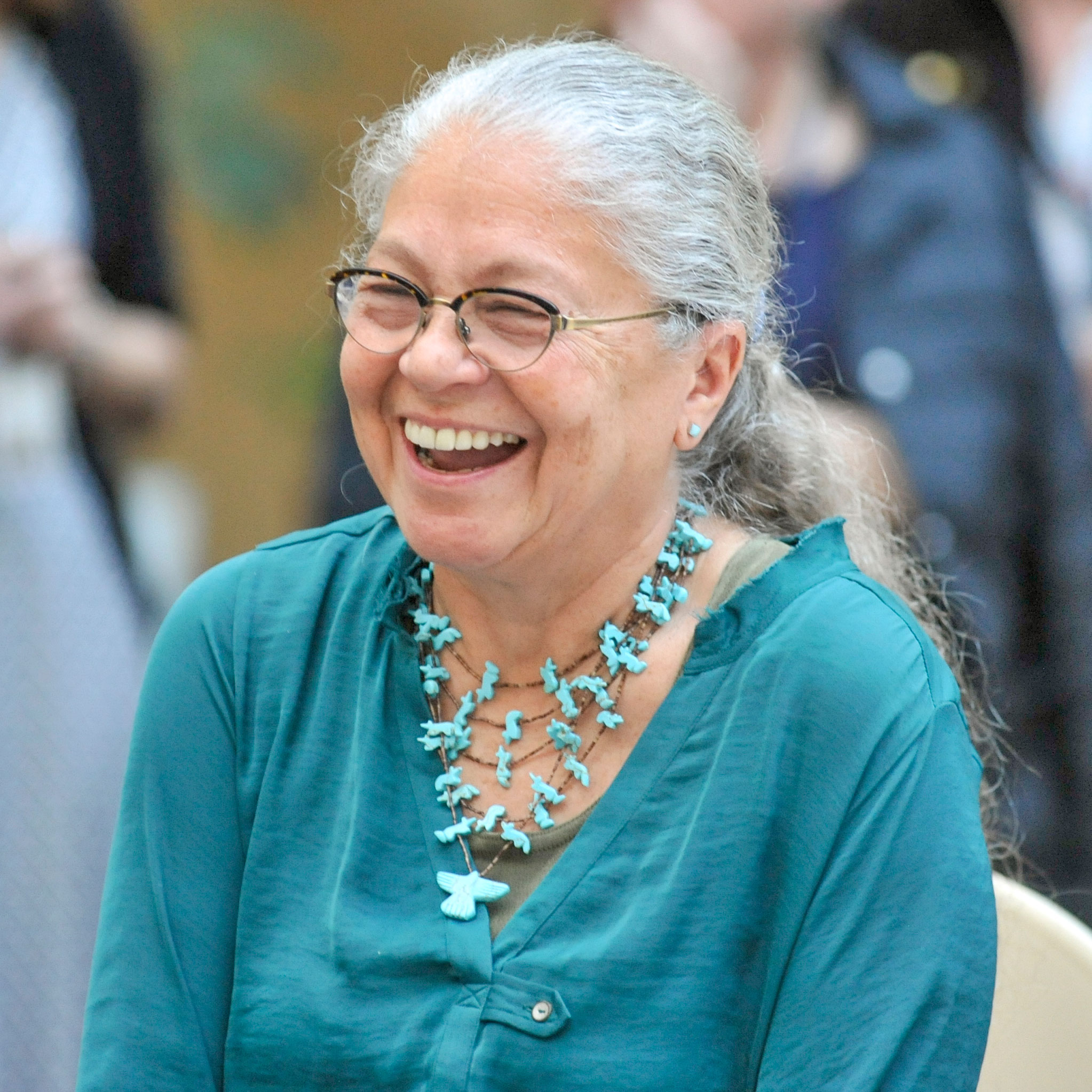 For many of them, she too represents the face and heart of HMS education.  At a special reception in the Tosteson Medical Education Center atrium, where Oriol was also presented with a special Harvard chair, some students noted that where many faculty members often seem like distant authority figures,  that was never the case with Oriol.
"She kind of opened my eyes to how friendly the HMS atmosphere is," said former Student Council President Keenan Mahan '18. "I think all of us really love her." 
"I love her," said Cannon Society student Edirin Sido. "She recognizes all of our faces.  I think that first week, I didn't think anyone would recognize me. I just felt that she cared to actually get to know me."
 Oriol herself was once an HMS student, graduating in 1979 and joining Beth Israel Deaconess that year as a clinical fellow in surgery. Over the years she rose to become an associate professor of anaesthesia and became a respected researcher who, among other firsts, developed an anesthetic technique that allows women to walk while in labor. 
She also invented two medical devices, a catheter for newborn resuscitation and a method to detect fetuses at risk for birth asphyxia.
 "Nancy forged her own unique path to a remarkable life in medicine and has carved a unique place within the HMS community for nearly four decades," said Dean Flier. 
"You, or someone in your family, might have benefited from the many advances in obstetric anesthesia that Nancy pioneered as both a researcher and a clinician," Flier said. "Or you might have been inspired by her work creating the Family Van, which has grown to be a national model for similar mobile health efforts that aim to deliver compassionate care where it is needed most, particularly in underserved neighborhoods."
Oriol's students, of course, lauded her as a mentor, confidante and friend, as well as the "Guardian Angel of HMS." Staffers toasted her as an inspiring presence who motivates others through her optimism and humor.
"She is one of the most creative people," said Carla Fujimoto, Oriol's assistant director of student affairs. "Nothing stops her. And that's how I think of her. She always finds a way. Always. With a kind of grace and cleverness."
"She is the consummate advocate for students," said Jane Neill, HMS associate dean for medical education planning and administration. "She loves the word 'invent.'" 
"You are all cherished friends," said Oriol, coming to the podium after many heartfelt tributes, including a song performed by Program in Medical Education coordinator Marcia Feldman. 
Oriol thanked the many deans who helped and encouraged her, and particularly noted the 3,435 students she came to know and love during her 19 years watching over them. She also thanked Fidencio Saldaña, HMS assistant professor of medicine at Brigham and Women's and the faculty assistant dean for student affairs in the Office of Recruitment and Multicultural Affairs, who will succeed Oriol this summer.
 "This is not a goodbye party," Hundert reminded the gathering after calling for a champagne toast. "She'll be right here."