Moving Targets
Thomas Jessell featured speaker at 2013 Dunham Lecture
Even the simplest of movements engages systems and circuits in the brain and spinal cord so they can interpret sensory perception, activate the right muscles, and then coordinate and recalibrate the action.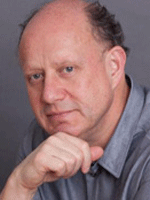 Understanding these complex feats of the nervous system are the life's work of Thomas Jessell, Claire Tow Professor in the Departments of Neuroscience and Biochemistry & Molecular Biophysics at Columbia University, who was the featured speaker at this year's Dunham Lecture Series.
"What has motivated us for some time now is this desire to understand more about the circuits and systems that give animals the ability to act on demand, to extract information from the sensory world that surrounds them and convert that to the goal of purposeful behavior through movement," Jessell told a crowd assembled in the amphitheater of the Joseph B. Martin Conference Center on May 1.
Jessell shared his latest research illuminating how motor skills are controlled by diverse neuronal subtypes assembled into functional circuits in "Motor Circuits and the Sense of Place," the first of two talks. Jessell's second lecture was titled, "From Fate Specification to Motor Neuron Disease."
The Dunham Lecture Series has brought leaders in biomedicine, including 28 Nobel laureates, to the HMS campus. Established in 1923, the purpose of the lecture series is to advance medical sciences by "strengthening the bonds of fellowship and understanding between students and investigators in this and foreign countries."
For Jessell, coming to Harvard was a return visit. Working with HMS neuroscientist Gerald Fischbach, he spent seven years on the Quad as a postdoctoral fellow studying how motor neurons form synapses with target muscles.
Jessell said on his return he visited the Seeley Mudd building, checking for a photo of sensory neurons from two decades ago that once hung on a wall there. He credited postdoctoral fellows who more recently trained at Harvard, and who now work with him at Columbia, for much of his current lab's success.
"I regard this visit as payback time," he said of his Dunham Lecture talks.