Lung Infection May Be Less Transmissible Than Thought
Study calls into question pathogen's ability to spread from person to person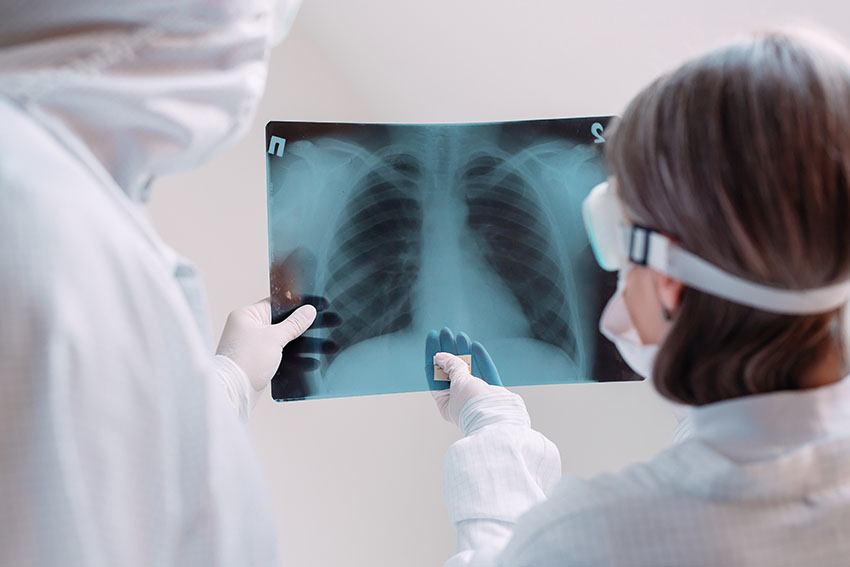 At a glance:
Study suggests person-to-person transmission may not be the dominant mode of infection for an aggressive lung pathogen.




Findings shed light on the behavior and mutation tendencies of a little-known microbe.




The results should ease fears that the lung bacterium poses a grave threat for spread between individuals with compromised lung function who are waiting for lung transplants.
---
A little-known bacterium — a distant cousin of the microbes that cause tuberculosis and leprosy — is emerging as a public health threat capable of causing severe lung infections among vulnerable populations, those with compromised immunity or reduced lung function.
Recent research found that various strains of the bacterium Mycobacterium abscessus were genetically similar, stoking fears that it was spreading from person to person.
But a new study by Harvard Medical School researchers published May 22 in PNAS, calls those findings into question, offering an alternative explanation behind the genetic similarity of clinical clusters. This suggests that the pathogen may not be that prone to person-to-person transmission after all.
"Our findings make a strong case for a different explanation behind the observed genetic similarities across strains," said study senior author Maha Farhat, the Gilbert S. Omenn Associate Professor of Biomedical Informatics at HMS and a pulmonary disease expert at Massachusetts General Hospital. Farhat conducted the work in collaboration with Eric Rubin's lab at the Harvard T.H. Chan School of Public Health.
Trusted health and wellness information
From Harvard Health Publishing