Journey's End
Interim HSDM Dean Vicki Rosen praises graduates as leaders in science, champions of care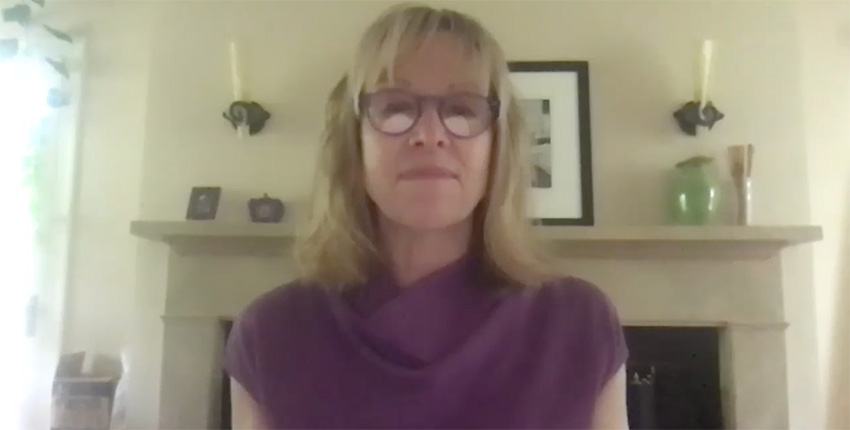 Due to the COVID-19 pandemic, Harvard University and Harvard Medical School held virtual graduation ceremonies to ensure the health and safety of the Harvard communities. In-person celebrations will take place at a later date.
I am delighted to join you today to recognize the graduates of the Harvard School of Dental Medicine and Harvard Medical School on this very special occasion. Congratulations to the Class of 2020 and to all your loved ones who have supported you throughout this journey, which didn't end the way any of us had anticipated. In the past few months, you have faced hurdles that none of us could have imagined; you rose to the challenge and got to the finish line. Speaking on behalf of our entire faculty and staff, we are proud of you!
During your tenure at HSDM, you've become skilled clinicians and compassionate caregivers who treat oral health as a critical component of overall health. The social determinants of health weren't just an abstract concept you learned in the classroom, but something you witnessed in the field, and took action to address. Through your community-based externships you served in local health clinics treating those with the greatest need. Many of you volunteered at programs that focus on vulnerable populations, such as the Action for Children and Teens in Oral Health Need program, the Wampanoag Oral Health Relief Effort and the Special Olympics Special Smiles program. You delved into projects that expanded your view of what oral health equity means for patients in the U.S. and for those around the world. This broad view, combined with your own personal experiences, will serve you well as you join the profession at a time when our health care system faces many critical challenges. You will be the advocates and leaders we need to promote science, influence policy and champion compassionate and equitable care.
Read more about HMS/HSDM Commencement and Class Day
While at HSDM you also supported each other—you spent long hours together in the lab and the clinic, you quizzed each other in midnight study sessions and you shared words of encouragement with classmates after challenging cases. You volunteered to coach undergraduate students in pipeline programs aimed at encouraging individuals under-represented in dentistry to apply to dental school. The students, classmates and mentors you've met here will remain lifelong friends and colleagues.
Today, we will recognize 34 individuals receiving the doctor of dental medicine degree, seven of these with honors in a special field, and six receiving the degree with general honors. I'd also like to congratulate the 12 advanced graduate education students receiving the master of medical science degree and the 10 receiving the doctor of medical science degree in their fields, as well as those residents and fellows who are receiving specialty certificates. You join a distinguished group of alumni who are devoted to making a difference in the lives of others—treating patients with dignity and respect, leading research, promoting public health and educating others.
You have become valued members of our community, and I hope you will hold fond memories of the School, as we will of you. You are setting off into a world that feels very unsettled. So many of the things we all held as certainties seem to have faded away. The Greek philosopher Epictetus said, "we cannot choose our external circumstances, but we can always choose how we respond to them." Our job was to prepare you to handle anything; if we had any doubts, your ability to complete your degree requirements under the harrowing circumstances of a public health crisis demonstrated remarkable determination and adaptability. We had hoped to teach you how to be resilient. In the end, you showed us what resilience really means. Not only have you accomplished what many could not have, but you have done it with a measure of grace that is inspiring.
I hope that you believe in yourselves as much as we believe in you. You are well-prepared to shape the future of health care, and we eagerly look forward to seeing where your dreams will take you.