Investing in Innovation
Massachusetts Life Sciences Center gives Boston biomedicine an $18 million boost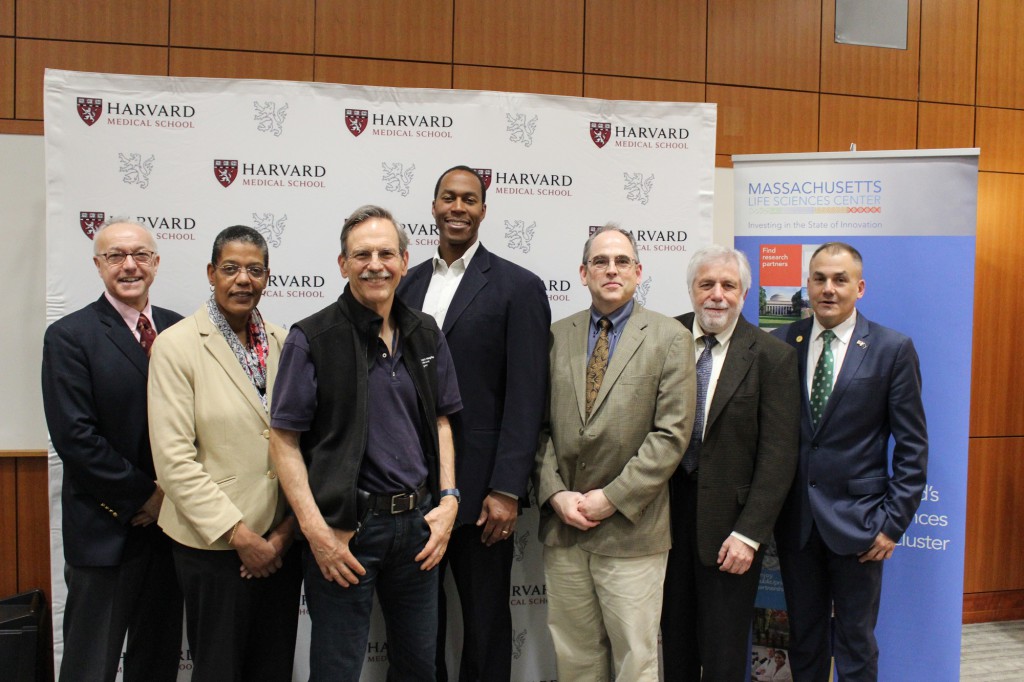 From Left to Right: Dean George Q. Daley, Dean Michelle Williams, Tim Springer, MLSC President & CEO Travis McCready, Peter Sorger, Jerome Ritz, and Rich Boyajian celebrate the more than $18 million awarded to Boston-area research institutions at Harvard Medical School. Image: Rob Ramos
Twenty-one years ago, just 10 days before his first wedding anniversary, Rich Boyajian arrived at the emergency room at Brigham and Women's Hospital, where he was told that he had chronic myelogenous leukemia. The good news for the then 28-year-old Boyajian was that his disease was treatable. But the treatment required a bone marrow and blood stem cell transplant that, at the time, had a one-in-four chance of being fatal.
Boyajian never gave up hope. A few months after his diagnosis, he was fortunate enough to find a donor match. He underwent a chemotherapy and radiation regimen that took him to the brink of death before he received an infusion of cells that ultimately saved his life. Today, Boyajian works as a nurse practitioner at Brigham and Women's and has helped countless patients, both as a healthcare provider and through his perspective as a cancer survivor.
On May 15, Boyajian shared his story with a group of distinguished researchers and leaders from Harvard Medical School, its affiliated hospitals, Harvard T.H. Chan School of Public Health, biotechnology companies, venture capital firms and others at an event held to celebrate over $18 million in new grant funding from the Massachusetts Life Sciences Center (MLSC).
"I am alive today because I have someone else's stem cells coursing through my body. And that's a direct result of what goes on in here," said Boyajian to the packed room in the New Research Building at HMS. "I can honestly say I wouldn't be alive today if it wasn't for folks like you. Not just the people in the room who do the research, but the people who fund it."
Founded in 2008, the MLSC is a quasi-public agency that has been tasked with investing $1 billion over a decade to stimulate research and innovation, accelerate commercialization of new therapies and technologies, and promote job creation and student education in life sciences across Massachusetts.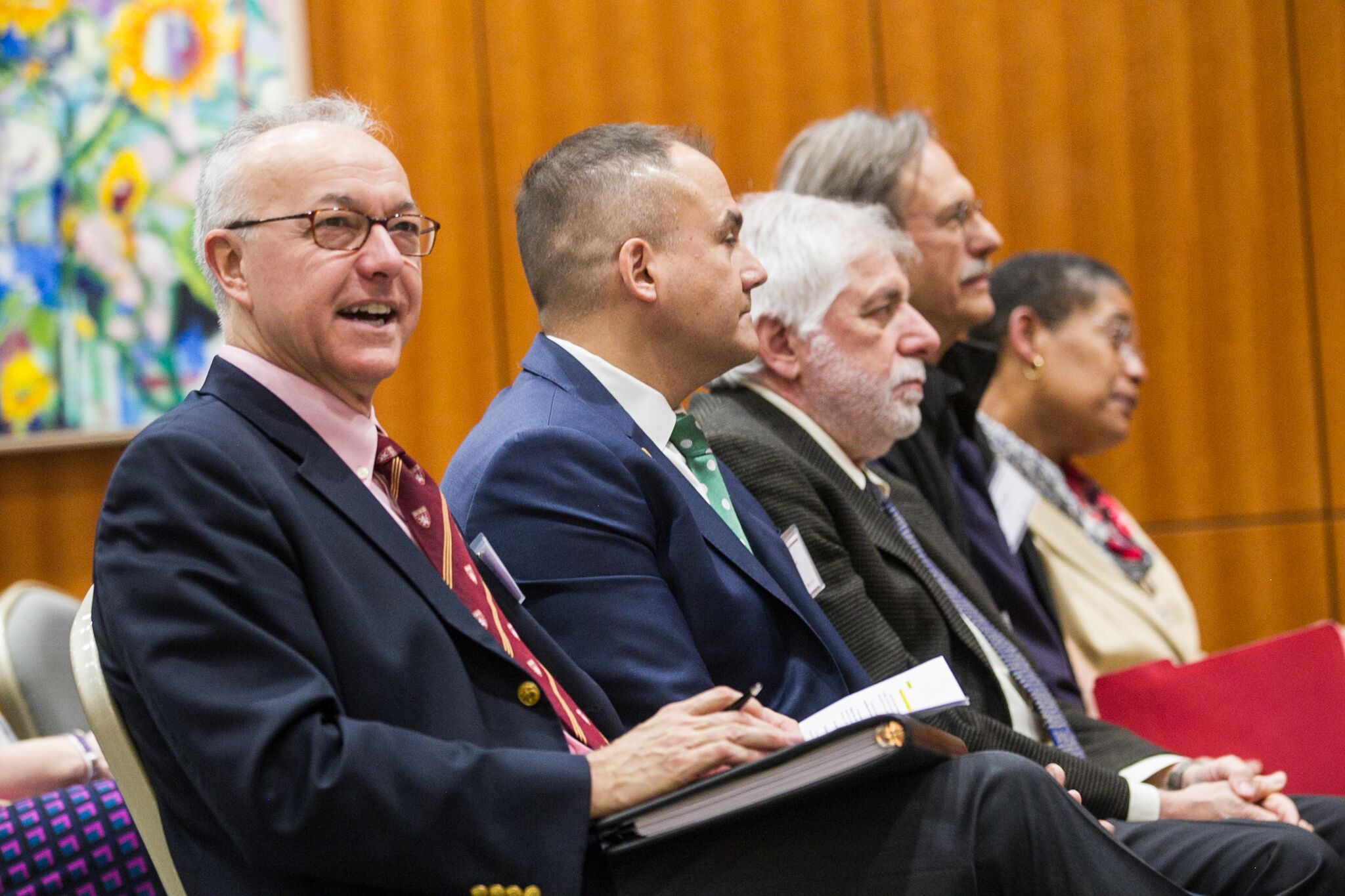 "This gift from the Massachusetts Life Sciences Center is truly catalytic," said George Q. Daley, dean of Harvard Medical School and co-host of the event.
"Today, more than ever, we must radically rethink the way we do research and approach scientific discovery. The ongoing support from MLSC has allowed us to do just that—spark crosspollination among disparate disciplines that come together to tackle some of science and medicine's most vexing challenges. We are deeply grateful and look forward to our continued collaboration," Daley said.
Four new projects, each run by Boston-based members of the Harvard biomedical research community, are funded by the new Capital Infrastructure grants from the MLSC. Award recipients presented descriptions of their projects at the event, and expressed deep appreciation for the commitment by the MLSC and the Massachusetts governor's office to investing in high-impact biomedical research and training programs in the Bay State.
The recipients included:
Harvard Medical School, which received $4.3 million to expand the Laboratory for Systems Pharmacology (LSP), a facility that aims to transform how translational research is conducted. The LSP was founded through an initial capital grant from the MLSC and serves as a unique platform that bridges basic and therapeutic science by promoting interdisciplinary and cross-institutional collaborations. Its goal is to bring new medicines to patients faster and safer. The funding will also help establish a new research and education program in regulatory science and precision medicine, in partnership with MIT.
The project is led by Peter Sorger, the Otto Krayer Professor of Systems Pharmacology at HMS and head of the Harvard Program in Therapeutic Science.
Harvard T.H. Chan School of Public Health, which received $4.9 million to establish the Biobank for Microbiome Research in Massachusetts. The facility will dramatically increase the capacity of researchers in the state to collect, use and analyze microbiome specimens—bacteria and microbial organisms that live on and within humans, which are increasingly recognized as playing a role in health and disease. The goal is to advance discovery and innovation in microbiome research at a scope, scale and pace never before achievable, according to Michelle Williams, dean of the Harvard Chan School, who spoke on behalf of the school.
The project is led by Eric Rimm, Professor of Epidemiology and Nutrition and Wendy Garrett, Professor of Immunology and Infectious Diseases.
Dana-Farber Cancer Institute, which received $4.6 million to establish the Advanced Cell Therapy Unit. This facility, an extension of Dana-Farber's Cell Manipulation Core, will greatly expand the ability to validate and improve the manufacturing processes for new cell therapies, such as genetically modified stem cells, and to provide manufactured cellular products for patients enrolled in FDA-approved clinical trials. The funding will support the establishment of new facilities and help create collaborations with commercial partners.
The project is led by Jerome Ritz, HMS professor of medicine and executive director of the Connell O'Reilly Cell Manipulation and Gene Transfer Laboratory at Dana-Farber.
The Institute for Protein Innovation, a nonprofit that received $5 million to build and operate an open-source antibody discovery platform focused on protein therapies. The Institute aims to develop a diverse library of synthetic monoclonal antibodies that ultimately target the entire range of proteins produced by the human genome, in order to reveal their action and role in disease. The insights gained could serve to link genomics advances to health care, enabling new therapeutics and scientific advances that that drive economic activity and spur startup formation.
The project is led by Timothy Springer, HMS Latham Family Professor of Biological Chemistry and Molecular Pharmacology at Boston Children's Hospital.
Funding for the awards was drawn from the MLSC's Competitive Capital Program, which supports life sciences in Massachusetts by enabling workforce development and training, research and development, commercialization and manufacturing. The program funds high-potential economic development projects by nonprofit entities that make significant contributions to the state's life sciences ecosystem.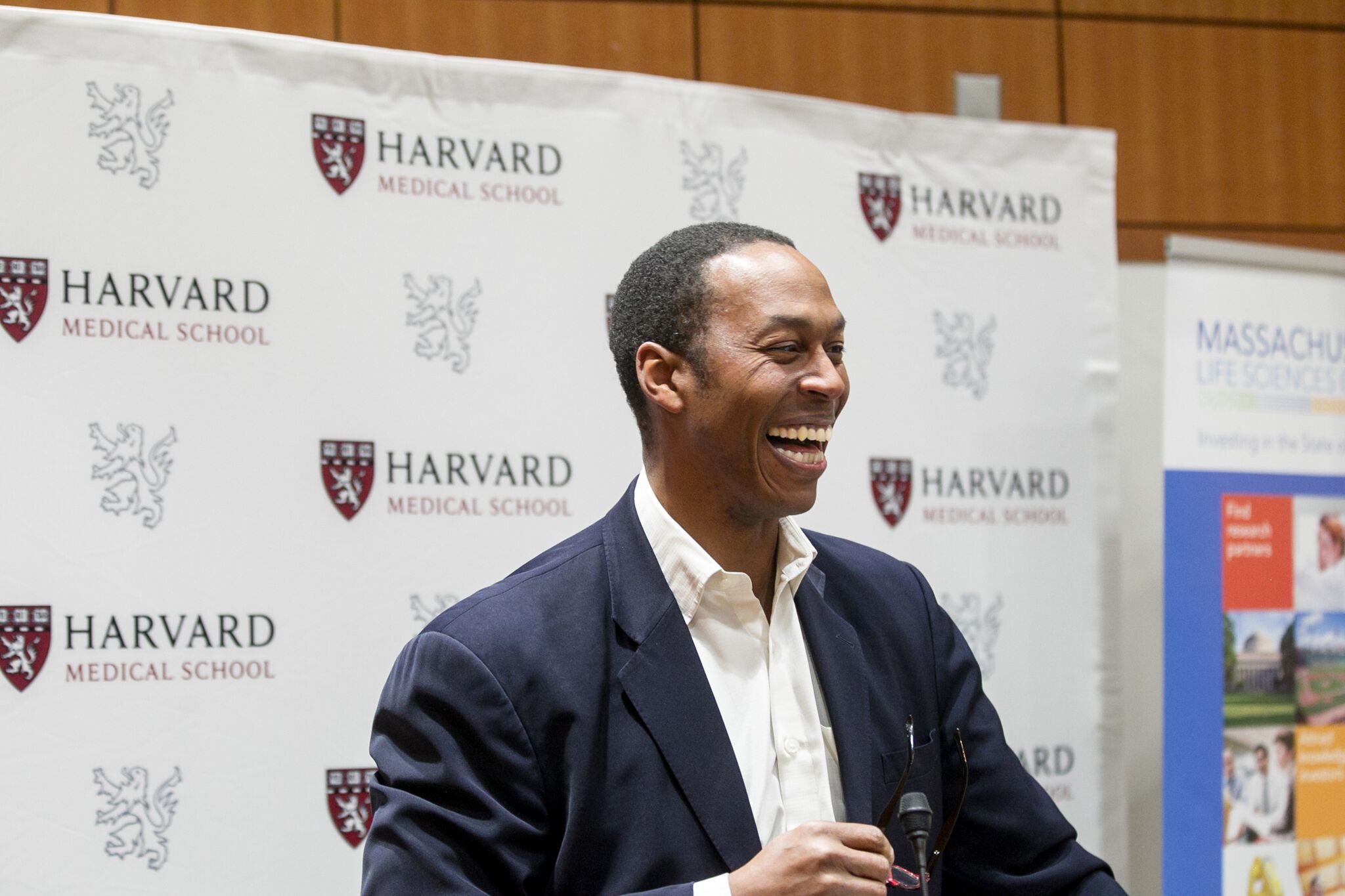 The new awards are part of a statewide grant round that is delivering a total of $39 million in MLSC capital grants to 14 research and educational institutions and 49 equipment and professional development grants benefitting 80 high schools and middle schools across Massachusetts.
"The MLSC continues to make major capital investments to support education and innovation at academic institutions to meet the needs of our state's fastest-growing industry," said Travis McCready, President and CEO of the MLSC. "The Capital grants being provided to these institutions will enhance their capabilities, improve human health, and continue the Commonwealth's status as the pre-eminent location for advanced research."