Investing in Exceptional Promise
Blavatnik Therapeutics Challenge Awards promote translational opportunities, therapeutics development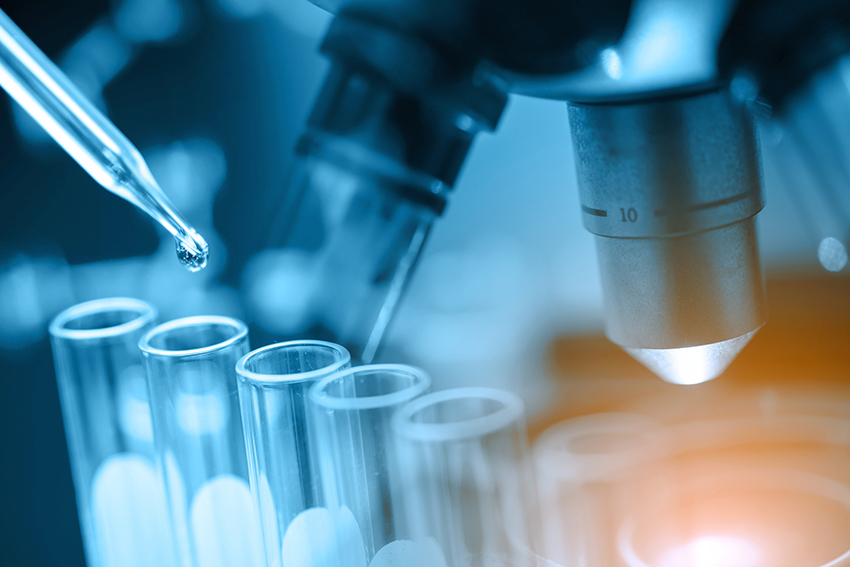 Five research projects with exceptional promise to deliver new life-changing and health-altering therapies have received the inaugural Blavatnik Therapeutics Challenge Awards (BTCA) at Harvard Medical School.
The projects, which target a diverse range of conditions—type 1 diabetes, asthma, frontotemporal dementia, deadly cancer-associated blood clots and a rare congenital immune disease—will each receive $1 million over two years to advance their efforts. Awardees will also receive active support and guidance from the HMS Translator, a recently launched program to advance drug discovery efforts at HMS.
Administered by HMS and funded by the Blavatnik Family Foundation, the BTCA program aims to accelerate therapeutics research throughout HMS and its affiliated hospitals, help investigators navigate the intricacies of intellectual property development and licensing, and spur the creation of new companies.
"Ours is an era marked by a dizzying pace of scientific discovery, and it is imperative that we bring boundary-pushing innovations to bear on recalcitrant diseases," said George Q. Daley, dean of Harvard Medical School. "These awards are intended to propel promising therapies that stem from the curiosity-driven, fundamental science of HMS researchers to the clinic to serve patients and their families."
The projects' principal investigators are:
Daniel Bauer, HMS associate professor of pediatrics at Boston Children's Hospital.
Elliot Chaikof, the HMS Johnson and Johnson Professor of Surgery at Beth Israel Deaconess Medical Center.
Christiane Ferran, the HMS Lewis Thomas Professor of Surgery at Beth Israel Deaconess.
Steven Greenberg, HMS professor of neurology at Brigham and Women's Hospital.
Peter Park, professor of biomedical informatics in the Blavatnik Institute at HMS.
Therapeutics research and development efforts across the Harvard life sciences community have been greatly enhanced by a historic gift from the Blavatnik Family Foundation. The gift has bolstered new cross-disciplinary collaborations, research programs and essential infrastructure in support of the HMS mission to transform human health through the translation of scientific discoveries into treatments and cures.
Established through the gift, the BTCA program focuses on providing investigators at HMS and HMS-affiliated hospitals critical and timely support for translational research. The five inaugural projects were selected for their potential to impact human health through promising technologies and approaches that, if realized, will lead to licensable intellectual property or serve as the foundation for new companies within a two-year timeframe.
"The goal of these awards is to accelerate the development of new therapies to prevent disease and to expedite the translation of scientific discovery into effective treatments and cures," said Len Blavatnik, head of the Blavatnik Family Foundation. "We all look forward to the innovative, curiosity-driven research that will develop in the years ahead, adding to HMS's unparalleled history of scientific achievement and creativity."
Path to the clinic
All of the projects are at a critical stage of experimentation and data generation and are poised to move their research toward clinical trials and therapeutic development in humans. However, this stage can be extremely costly, a gap that the BTCA grants are designed to help bridge.
The projects address a diverse set of conditions.
The need: Individuals with a rare genetic disease known as

severe congenital neutropenia (SCN) have low numbers of certain white blood cells and are prone to potentially life-threatening infections beginning in the first few months of life. The only potential curative treatment for SCN is bone marrow transplantation, which comes with additional risks and complications.





The approach: Bauer and colleagues aim to correct common genetic mutations that are implicated in SCN through the use of gene editing in the stem cells that give rise to white blood cells.




The need: Patients with cancer have an increased risk for developing cancer-associated venous thromboembolism (VTE), a condition in which potentially lethal blood clots form in veins. VTEs are the second leading cause of death for patients with cancer.





The approach: Chaikof and colleagues are developing new therapeutics to prevent cancer-associated VTE, which may confer greater protection than current anticoagulant therapies and with a lower risk of dangerous bleeding.




The need: Type 1 diabetes results from the destruction of pancreatic beta cells, which can no longer make insulin, a critical hormone that regulates blood glucose. Insulin deficiency causes life-threatening complications that can only be addressed through improved and sustained control of blood glucose levels.





The approach: Ferran and colleagues are developing a gene therapy approach with the potential to serve as one of the first alternatives to insulin therapy. By targeting an insulin-independent mechanism of action, they aim to provide long-term glycemic control without increasing the risk of dangerous hypoglycemia for patients with type 1 diabetes.




The need: Cases of severe asthma account for an estimated 1.8 million emergency department visits, 439,000 hospitalizations and 3,630 deaths annually in the U.S. In many cases, severe asthma can remain uncontrolled despite treatment with high doses of corticosteroids.





The approach: Greenberg and colleagues are working to develop novel biologics to target the underlying cellular mechanisms that drive severe asthma and other inflammatory diseases.




The need: Frontotemporal dementia (FTD) is a devastating neurodegenerative disease with symptoms similar to Alzheimer's disease. Patients with FTD often develop symptoms in their 40s to 50s, and no effective treatments for the disease currently exist.

The approach: Park and colleagues are working to restore the normal function of a gene, which when defective is a root cause of a subtype of FTD. They aim to do so by manipulating gene expression through a relatively new class of molecules known as antisense oligonucleotides.
Essential fuel
The BTCA program represents an important component of the HMS Therapeutics Initiative, a School-wide effort to enhance fundamental discovery of basic mechanisms of biology and disease and apply those discoveries toward the creation of transformative new treatments to improve human health and well-being.
"The BTCA grant is far more than funding. It allows us to take advantage of the expertise and resources of many people on campus," said Park. "We are excited because we think our approach can be applied not only to FTD but to many genetic diseases in the future. Without this support, we simply would not be able to progress our research to the next step."
BTCA investigators will work closely with Mark Namchuk, executive director of therapeutics translation at HMS, and his team at the HMS Translator program, which aims to advance early-stage drug discovery at HMS through expert stewardship of internal therapeutics development platforms.
Namchuk and Translator scientists and project managers will assist BTCA investigators with project planning and milestone tracking and will provide scientific advice and logistical support.
"The BTCA grants provide essential fuel for researchers who are conducting rigorous applied work and moving ideas toward medicines," Namchuk said. "Access to these types of grants is critical for translational research efforts throughout our broader community."
Additional rounds of BTCA grants are planned and will be open to applicants across Harvard and affiliated hospitals and institutions.
"The process of determining awardees was extraordinarily competitive, with a remarkable breadth and creativity of ideas that have the potential to change how a therapy is given or redefine what a medicine is," Namchuk said. "The inaugural awardees had in common a novelty of approach and promise that, if successful, will have a tremendous impact on patients. We will do our best to cultivate many more such projects."