How the Brain Senses Infection
Researchers discovered specific airway neurons in mice that alert the brain about the flu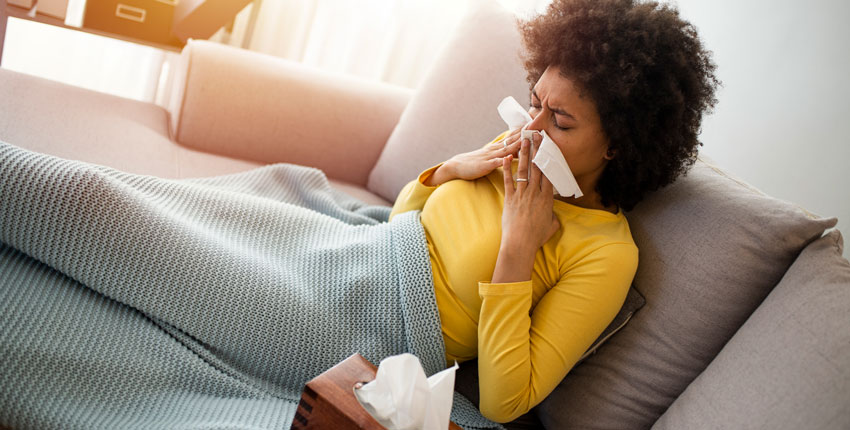 Image: dragana991/iStock/Getty Images Plus
A new study led by researchers at Harvard Medical School illuminates how the brain becomes aware that there is an infection in the body.
Studying mice, the team discovered that a small group of neurons in the airway plays a pivotal role in alerting the brain about a flu infection. They also found signs of a second pathway from the lungs to the brain that becomes active later in the infection.
The study was published March 8 in Nature.
Although most people are sick several times a year, scientific knowledge of how the brain evokes the feeling of sickness has lagged behind research on other bodily states such as hunger and thirst. The paper represents a key first step in understanding the brain-body connection during an infection.
Seeking better health?
Heart health. Nutrition. Brain health. And more.