Honoring Cancer Care
David Ryan installed as inaugural Shelby Memorial Professor of Medicine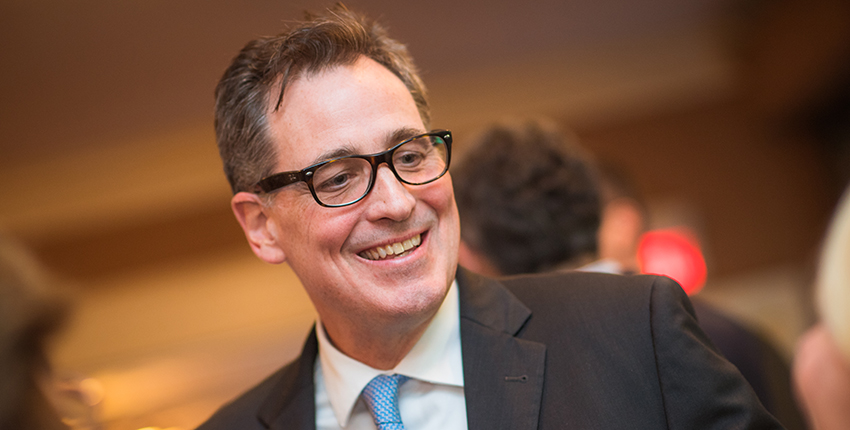 Bruce Chabner, MD '65, Harvard Medical School professor of medicine and director of clinical research at the Massachusetts General Hospital Cancer Center, has navigated a long and celebrated career in discovering and developing new drugs to treat cancer. 
While serving as a senior investigator at the National Cancer Institute, Chabner led the development of the blockbuster chemotherapy drug Taxol (paclitaxel). His research also supported the development of high-dose chemotherapy regimens and standard therapies for lymphoma.
Now, Chabner's legacy in the field of cancer research and in the HMS community is being further strengthened with the creation of the Davi-Ellen and Bruce A. Chabner Professorship in Medicine in the Field of Cancer Therapeutics.
On Oct. 17, friends, family and colleagues gathered at the Harvard Club of Boston to celebrate the establishment of the professorship; thank Chabner and his wife, Davi-Ellen, for making it possible; and honor the inaugural incumbent, gastrointestinal cancer specialist David Ryan.
Ryan is an authority on the treatment of gastrointestinal cancers as well as the design and conduct of Phase I and II clinical trials for patients with those cancers. His expertise has been recognized by membership in leading national committees, including clinical task forces for the National Cancer Institute and the National Comprehensive Cancer Center Network.
Ryan became chief of the Division of Hematology/Oncology at Mass General in 2012. He also serves as clinical director of the Mass General Cancer Center, clinical co-director of the Tucker Gosnell Center for Gastrointestinal Cancers at Mass General and co-associate director of clinical science for Dana-Farber/Harvard Cancer Center. 
"This professorship represents an investment in the future of cancer therapeutics at Harvard Medical School and the MGH Cancer Center, an investment that will benefit patients in perpetuity," Nancy Tarbell, dean for academic and clinical affairs and the C.C. Wang Professor of Radiation Oncology at HMS, said at the celebration.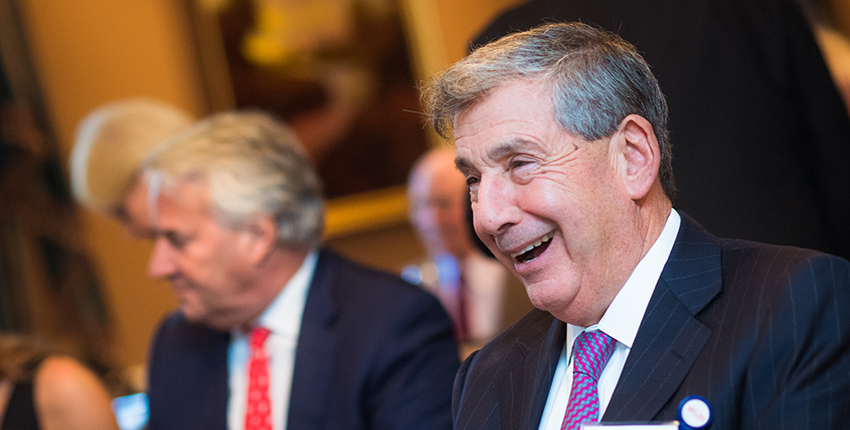 Until Chabner's retirement, the professorship will be known as the Shelby Memorial Professorship, named after the hospital where Chabner's father practiced medicine. Ryan now holds the title of Shelby Memorial Professor of Medicine in the Field of Cancer Therapeutics. 
"Bruce and David have a shared vision and a genuine compassion for the personal journey of the patient, whatever the outcome may be," said Daniel Haber, the Kurt Isselbacher Professor of Oncology at HMS and director of the Mass General Cancer Center.
"There is no more worthy incumbent than David Ryan," Haber added. "He is one of the finest physicians to care for cancer patients at MGH."