Health Reform Progress
Promising results on quality, cost and patient experience
.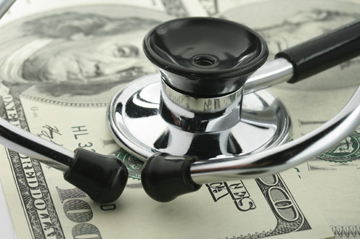 Health care reform is a delicate balancing act: How can we cut costs while also improving patient experiences and patient health? That's the trillion dollar question.
This week, two Harvard Medical School studies published in the New England Journal of Medicine provide cautious optimism that these efforts may be starting to work.
Many key reform models hope to achieve those three goals by changing the way care is paid for by moving away from traditional fee-for-services arrangements, where providers are paid more for each service they deliver. Under these payment reforms, providers are offered a share of whatever savings they generate through more efficient care delivery (providing more high-value services and fewer low-value services).
A study of reforms embedded in the Affordable Care Act found that patient experiences with care improved in the first year of the Accountable Care Organization programs in Medicare, and a study of the private-payer global budget model  found cost savings and improved quality of care in the first four years of the commercial Alternative Quality Contract of Blue Cross and Blue Shield of Massachusetts.
"The health care system is transforming as we move to new payment models," said Michael Chernew, Leonard D. Schaeffer Professor of Health Care Policy at HMS and an author on both papers. "While there's certainly more to learn, preliminary results suggest that this transformation may improve quality and, at least in some settings, reduce spending."
Medicare reform
The two ACO programs under the ACA, the Pioneer program and the Medicare Shared Savings Program, launched in 2012, expanded rapidly through 2013 and 2014, and now serve about 5.6 million Medicare beneficiaries, representing about 11 percent of the Medicare population.
The NEJM study is the first to measure the early impact of the program on the experiences of patients enrolled in ACOs, which continue to reimburse providers on a fee-for-service basis, but offers providers a share of the savings earned by more efficient use of services.
"As payment moves away from fee-for-service toward incentives to limit health care spending, we found no evidence of deteriorating patient experiences in ACOs. In fact, ACOs achieved meaningful improvements for patients in some key areas," said lead author of the ACO study J. Michael McWilliams, associate professor of health care policy and medicine at HMS and Brigham and Women's Hospital. "The improvements that we found in patient experiences constitute important initial progress in fostering high-quality, patient-centered care in Medicare."
The improvements were concentrated in areas that organizations may more easily modify though the implementation of new scheduling, referral or information systems. For example, beneficiaries served by ACOs reported significant improvements in timely access to care, perceived coordination of their care and access to their medical information.
The greatest improvements occurred among the most medically complex quarter of patients, those with multiple illnesses who are the focus of ACO efforts to improve quality and lower costs. In this group, improvements in overall ratings of care were equivalent to moving an ACO from average performance to being in the top 4 to 18 percent of ACOs.
"While these early findings are encouraging, there is a pressing need for regulatory and legislative changes to strengthen ACO incentives, expand provider participation in new payment models and address potential downsides of provider integration, such as higher prices," McWilliams said. "Our study suggests a promising start, but there is a long road ahead."
Savings in commercial care
For the AQC study, the researchers found that the plan, which uses global budgets for health care, has improved the quality of patient care and lowered costs during the four years since it was first implemented. Health care provider organizations were given a budget to care for patients insured under the health care plan, in contrast to the widely used fee-for-service system, where providers are reimbursed for each medical service they deliver.
"These results are encouraging, because, throughout our health care system, spending is growing at an unsustainable rate and our quality of health care is not as high as it should be," said study author Zirui Song, HMS clinical fellow in medicine and resident at Massachusetts General Hospital. "Global budgets and other payment reform initiatives provide incentives for physicians and hospitals to think collectively about population health and to focus on coordination of care."
The study compares Blue Cross members who have a primary care physician as part of an AQC contract to a control group of commercially insured individuals across eight northeastern states (Connecticut, Maine, New Hampshire, New Jersey, New York, Pennsylvania, Rhode Island and Vermont) who also have designated PCPs in their health plans.
Comparing the financial and quality results of the AQC with this control group was important, the researchers said, because it accounts for more general trends locally and nationally—showing that the AQC achieved savings over and above what was happening in similar health care environments.  
Though trends were similar prior to the AQC, from 2009 to 2012 Massachusetts AQC enrollees had smaller increases in medical spending over the first four years of the contract than similar individuals in other states, researchers said. Patients who received care under the AQC also experienced larger improvements in measures of quality of care such as the percentage of diabetes patients who received eye exams or blood sugar monitoring, or measures of how well patients controlled their blood pressure or cholesterol, the researchers said. Although providers generally captured the savings in the early years of the AQC, by the end of 4 years estimates suggest savings for the payer as well, relative to what otherwise would have been spent. 
The ACO paper was funded by grants from the National Institute on Aging (P01 AG032952), John and Laura Arnold Foundation, Doris Duke Charitable Foundation (Clinical Scientist Development Award #2010053) and Beeson Career Development Program (National Institute on Aging K08 AG038354 and the American Federation for Aging Research).
The AQC paper was funded by the Commonwealth Fund and the National Institute on Aging (F30-AG039175), the National Bureau of Economic Research Fellowship in Aging and Health Economics (T32-AG000186) and the Charles H. Hood Foundation.