Four from HMS Elected to American Academy of Arts and Sciences
Scientists recognized for their compelling accomplishments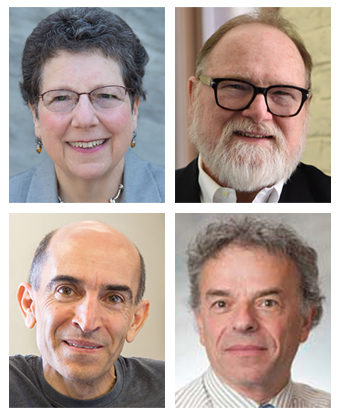 Four Harvard Medical School faculty have been elected members of the American Academy of Arts and Sciences. They are among more than 200 individuals recognized in the 2019 class for their extraordinary achievements in the arts, academia, business, government and public affairs. The new class will be inducted at a ceremony in Cambridge, Mass., in October.
The four HMS honorees are:
Barbara Kahn, the HMS George Richards Minot Professor of Medicine at Beth Israel Deaconess Medical Center
Ronald Kessler, the McNeil Family Professor of Health Care Policy in the Blavatnik Institute at HMS
Danesh Moazed, professor of cell biology in the Blavatnik Institute at HMS
Jeremy Wolfe, HMS professor of ophthalmology at HMS and of professor of radiology at Brigham and Women's Hospital
Also honored as part of the Academy's class of 2019 is Hansjörg Wyss, in the category of Business, Corporate and Philanthropic Leadership.
Founded in 1780, the Academy is an honorary society that celebrates excellence and an independent research center that convenes leaders from across disciplines.
"With the election of these members, the Academy upholds the ideals of research and scholarship, creativity and imagination, intellectual exchange and civil discourse, and the relentless pursuit of knowledge in all its forms," said David Oxtoby, president of the American Academy of Arts and Sciences.
The members from HMS join luminaries elected to the 2019 class including former First Lady Michelle Obama, author Jonathan Franzen, cell biologist Jennifer Lippincott-Schwartz and neuro-oncologist Robert Darnell.
Kahn, vice-chair for research strategy in the Department of Medicine at Beth Israel Deaconess and a senior associate member of the Broad Institute of MIT and Harvard, has identified fundamental molecular mechanisms underlying obesity, insulin resistance and type 2 diabetes. Her lab has made landmark contributions to the field of metabolic research, uncovering the complex mechanisms of insulin action, insulin resistance and type 2 diabetes. Kahn's research has shed light on how fat cells regulate insulin action in the liver and in muscle, as well as how they regulate energy balance by influencing pathways in the brain. Recently, she has shown that GLUT4-mediated glucose transport in fat cells stimulates the synthesis of a novel class of lipids that have antidiabetic and anti-inflammatory effects. These discoveries could lead to new therapies to prevent or treat type 2 diabetes and obesity.
Kessler's research deals with the social determinants of mental health and illness as studied from an epidemiological perspective. He is principal investigator of the U.S. National Comorbidity Survey, the first nationally representative survey of the prevalence and correlates of mental disorders in the U.S.; co-director of the World Health Organization's World Mental Health Survey Initiative, a series of comparative community epidemiological surveys of the prevalence and correlates of mental health disorders and treatment for these disorders in 28 countries around the world; and principal investigator of the HMS site for Army STARRS, a research program funded by the U.S. Army and the National Institute of Mental Health to study risk and protective factors for suicide among Army personnel. In addition, Kessler is involved in evaluating a number of innovative programs for the prevention and treatment of mental illness in high-risk segments of the population.
Moazed's research focuses on understanding the processes that underlie epigenetic inheritance. His lab studies silent chromatin domains, also called heterochromatin, a conserved feature of eukaryotic chromosomes that play central roles in maintenance of chromosome stability and epigenetic memory of gene expression states. Applying a combination of approaches ranging from genetics, biochemical reconstitution, biophysics, proteomics, genomics and structural biology to study epigenetics in yeast and mammalian cells, Moazeds' work has shed light on the interplay between posttranslational histone modifications and other pathways that control epigenetic inheritance. These pathways include small and large noncoding RNAs associated with the RNAi pathways, DNA sequence motifs, histone modifying enzymes, chromatin replication and other factors. In addition to epigenetic memory, which is encoded at the DNA and chromatin levels, Moazed studies how microRNAs regulate neuronal memory and changes in synaptic plasticity.
Wolfe is director of the Visual Attention lab, which focuses on understanding the mechanisms of vision and attention that dictate how people find what they are looking for. His work involves behavioral studies of visual search tasks and focuses on multiple aspects of visual processing, including preattentive vision, the processing of visual stimuli before they are selected by attention for further, more complete analysis; attentional deployment, the mechanisms by which attention selects specific items including studies of how to terminate searches without finding the target; and postattentive vision, the consequences of attention. The lab also applies the research to real-world applications of socially important visual search behavior in tasks such as airport security and cancer screening in radiology.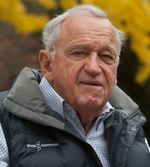 Wyss is dedicated to encouraging scientific and medical breakthroughs, helping to save the world's last remaining wild places and empowering the most vulnerable in society. His long-standing support for science, engineering and medical training include large gifts that enabled Harvard University and four Swiss universities to create multidisciplinary scientific institutes, including the Wyss Institute for Biologically Inspired Engineering, to produce groundbreaking research in a variety of fields. The Wyss Institute's unique model for integrating scientists and engineers from highly diverse fields with experts who have industrial experience and business development professionals has helped bridge the gap between academia and industry, enabling new technologies to leave the lab and enter the marketplace, including such breakthroughs as immunotherapy for cancer, organs-on-chips and others.
"While the work of this class includes work never imagined in 1780—such as cultural studies, cybersecurity, disease ecology, nanotechnology, paleoclimatology and superconductivity—these members embody the founders' vision of cultivating knowledge that advances, in their words, a 'free, virtuous, and independent people,'" said Nancy Andrews, chair of the Board of the Academy.