Five Questions
A conversation with Marcia Haigis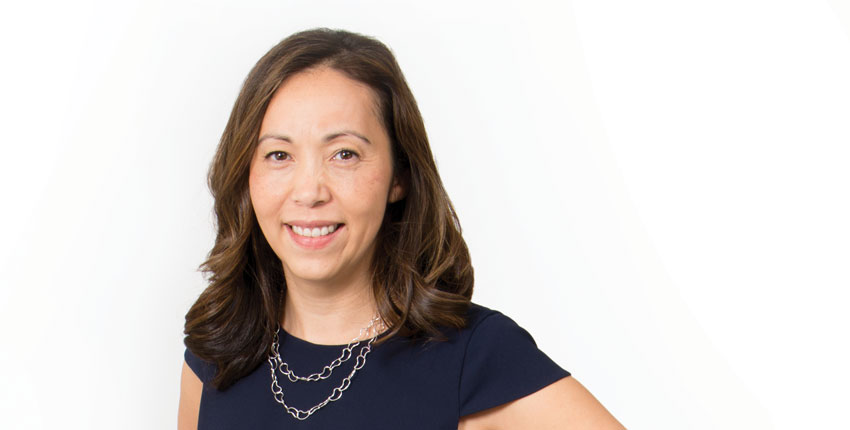 Image: John Soares
Marcia Haigis, a professor of cell biology in the Blavatnik Institute at Harvard Medical School, was recently named director of gender equity for faculty in science. In this position she will collaborate with the dean's office and faculty to identify key areas for gender equity efforts at HMS. In a conversation with Harvard Medicine News, Haigis discussed the importance of her new role, and how she plans to approach it.
HMNews: How did the position of director of gender equity for faculty in science come about?
Haigis: We wanted to create this role because we know that gender equity is a critical aspect of a diverse, inclusive Harvard. The role also came about because of our awareness that the COVID-19 pandemic was disproportionately affecting female scientists. For example, studies reported that during the pandemic, female principal investigators were submitting fewer publications than their male colleagues. We wanted to make sure that the pandemic didn't have long-term negative impacts on female faculty, and their careers at HMS.
HMNews: What are your goals in this position?
Haigis: One of my goals is to coordinate ongoing efforts in gender-equity work with existing offices at HMS, such as the Office for Diversity Inclusion & Community Partnership and the Joint Committee on the Status of Women. I also want to work with faculty to identify areas of need in our community and how to prioritize those areas. Finally, this is a great opportunity to be involved in coordinating efforts with offices across HMS-affiliated hospitals.
Additionally, I want to build on my work with Female Leaders in Science (FLiS), a grassroots program started by Galit Lahav, chair of the Department of Systems Biology and HMS Novartis Professor of Systems Biology in the Blavatnik Institute, and other female faculty at HMS. In FLiS we started a peer mentoring group, where female faculty members are mentored by senior faculty in other departments. We've also run workshops in leadership and career development.
I think FLiS provides a framework for developing programs that promote leadership, mentorship, and career development training. At the undergraduate and graduate levels, half of our trainees in science are women, yet as we move up the ranks, women become less and less represented. My goal is to implement training and mentoring programs and raise awareness so that we can plug this leaky pipeline. We want to not only increase representation of women at the highest levels of science, but build a sense of community and inclusion at all levels.
HMNews: What are you currently working on?
Haigis: Because I'm the first person in this role at HMS, I think it's important to get a view of the landscape, so right now I'm spending a lot of time listening to female faculty to understand their needs. In particular, we need to understand how those needs change along the career trajectory of assistant professor, associate professor, and full professor. This information will help us establish priorities. I'm also working with the dean's office to facilitate transparency and communication about gender equity across the Harvard community. For example, we are building a gender-equity website where faculty and trainees can go to identify resources.
HMNews: What motivated you to get involved in gender equity in science?
Haigis: I was motivated in part because my own career has benefited from mentorship by other faculty, as well as strong community support. When I was an associate professor at HMS, FLiS helped me learn skills that I needed to balance responsibilities and to think about my own career trajectory and professional goals. As the director of gender equity, it's a privilege to serve and give back to the community by helping female faculty the same way I felt supported and helped.
HMNews: What is your advice for women pursuing careers in science?
Haigis: My advice is to look for a supportive environment that provides mentoring and career development opportunities. Also, look for mentors who tell the truth—mentors who give you honest feedback that is not sugar-coated, and input that is really meant to help you. Finally, don't be afraid to ask for what you need.
This interview was edited for length and clarity.