Fighting Disparity Online
Social media may help women in medicine overcome gender barriers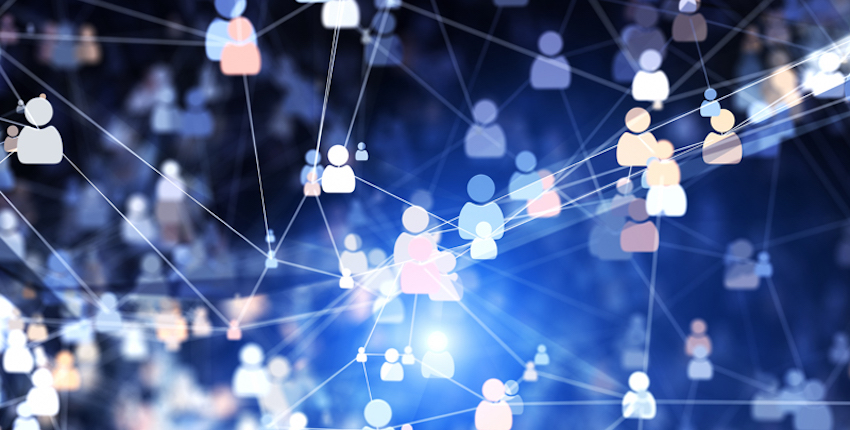 Women accounted for the majority of incoming U.S. medical school students for the first time last year, even as numerous studies show that gender inequities continue to hinder their opportunities for career advancement in medicine.
Growing participation in social media platforms by medical professionals may give women important pathways for sharing their work and achieving greater career advancement, two leading researchers on workplace equity argue in a new report in the New England Journal of Medicine.
Virtual platforms allow women physicians a space to discuss a range of issues openly, including sensitive topics that historically would have been shared only privately, the authors say.
"My research has shown that women's voices are silenced, and they are not recognized for their important work," said co-author Julie Silver, associate professor and associate chair in the Department of Physical Medicine and Rehabilitation at Harvard Medical School and the associate chair for strategic initiatives in the Spaulding Rehabilitation Network.
"Social media provides new avenues to overcome barriers and amplify women's voices and work," Silver said. 
Silver wrote the report with Sasha Shillcutt, an associate professor, cardiac anesthesiologist and vice chair of strategy and innovation in the Department of Anesthesiology at the University of Nebraska Medical Center. The two have researched and written extensively about workforce gender equity in medicine.
The authors say that their report builds upon their previous research and work on gender disparities and the barriers to equal pay for equal work, equitable promotion and proportional recognition for their work.
Among the issues female physicians have traditionally faced are a lack of opportunities for publications, professional presentations, awards and recognitions. Women in medicine have also faced sexual harassment and assault and discrimination related to maternity leave.
The near universal uptake of social media by new medical students coincides with increasing participation in digital communities by physicians of all ages, the authors write.
The near instantaneous, synchronous communications that social media provide allows for a level of information sharing and engagement never before seen in medicine.
The authors encourage medical schools to incorporate social media training for students so they can use it effectively and ethically as a communication tool to engage peers and policymakers and educate the public.
The visibility social media provide may also help level access to opportunities to share knowledge, encourage adoption of new research into clinical practice and allow for increased advocacy for social justice on issues related to health care.
Especially for early-career women physicians or those from underrepresented groups, social media platforms could help create new paradigms for professional advancement in medicine. Social media also provide an accessible tool for networking and creating professional support groups.
While the report acknowledges potential downsides to increased use of social media, the authors argue that the new opportunities afforded by participation in social media—especially for groups that have been traditionally underrepresented in medicine—may be a significant positive force for gender equity in medicine.
This story is adapted from a Spaulding Rehabilitation Network news release.