Emergency Medicine Distinction
New academic department at HMS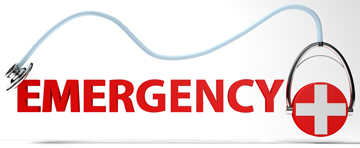 After an in-depth review, Harvard Medical School has established a new clinical academic Department of Emergency Medicine. The creation of this appointing academic department becomes effective on Oct. 1.
 "I hope you share my enthusiasm for the promise this new department holds. I believe it will be transformational, improving emergency medicine clinical care, education and research in the years ahead," Jeffrey S. Flier, HMS dean, wrote in a letter to the HMS community.
The change in status reflects extraordinary collaboration among the hospitals, Flier wrote, where emergency medicine specialists now number more than 225 faculty members and more than 120 residents and fellows, and where emergency medicine is at the forefront of disaster management, toxicology, resuscitation and the acute care of both medically ill and traumatized patients.
"There may be no better example of the value of emergency medicine than the response leveraged for the 2013 Boston Marathon bombings, when Boston's hospital emergency departments won well-deserved praise for their outstanding response to the tragedy," he wrote.
Faculty members, including the chiefs of emergency medicine at HMS-affiliated hospitals, have long supported a move to make emergency medicine a distinct academic specialty in recognition of the depth of clinical care, education and research that exists within the emergency medicine discipline.
Now, with the formation of this new department, the specialists within the hospitals' clinical departments—currently recognized as the HMS Division of Emergency Medicine—will become part of the new HMS academic appointing department.
At Beth Israel Deaconess Medical Center and Brigham and Women's Hospital, emergency medicine has been part of the HMS Department of Medicine. At Massachusetts General Hospital, it has resided within the HMS Department of Surgery. At Boston Children's Hospital, pediatric emergency medicine physicians will remain in the HMS Department of Pediatrics. Emergency medicine faculty at other affiliated institutions will be appointed through one of the three appointing departments.
The chairs of emergency medicine are Richard Wolfe at Beth Israel Deaconess, David Brown at Mass General and Ron Walls at Brigham and Women's. Walls, the HMS Neskey Family Professor of Emergency Medicine, will serve as the first chair of the new executive committee of emergency medicine and will lead it for three years.
The creation of the new department was unanimously endorsed by an advisory group, the Council of Academic Deans and the Faculty Council as well as Harvard University.