Catalyzing Diversity in Science
Annual symposium showcases promising research from across the country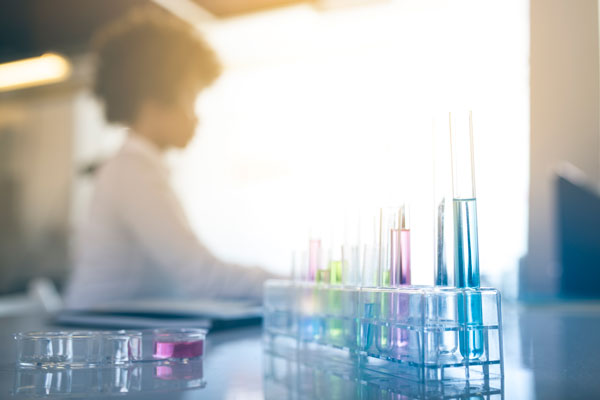 Image: Getty Images/AzmanJaka
They were the select few converging for one day at Harvard Medical School from 28 states and three countries.
One postdoctoral research fellow, Carlos Stahlhut, from the Cold Spring Harbor Laboratory in New York, discussed a novel, genetically engineered mouse model that was developed in hopes of identifying key genetic drivers of cancer metastasis.
"It is about making connections, sharing inspirational career advice, and being part of a community of others with similar passions." —Joan Reede.
Another postdoctoral research fellow, Angel Byrd from Johns Hopkins University School of Medicine, presented research investigating the role of neutrophils in a debilitating, inflammatory skin disease called Hidradenitis suppurativa.
Bob Lubamba, a postdoctoral research associate at UNC School of Medicine, presented findings on e-cigarettes that, he said, "raise concerns," including reports that they alter lung function in a way similar to cigarettes.
Elizabeth Amaro Gonsalez, a senior at the College of the Holy Cross, described her research using 3-D printing technology to create a textured surface with better adhesion for implantable devices, such as knee replacements.
And Christalyn Rhodes, a PhD candidate at Harvard T.H. Chan School of Public Health, talked about the possible role of the common cold rhinovirus in the pathophysiology of asthma. She focuses on the epithelial cells lining the lungs, a likely site of asthma origin.
The presenters included college, medical and graduate school students, postbaccalaureates and postdoctoral fellows—all of whose research abstracts had passed muster, gaining them entrance to the 16th annual New England Science Symposium.
"It's their science, not their level of education, that determines who does the presentations," said Joan Reede, HMS dean for diversity and community partnership.
Make Connections
Out of 310 submissions for this year's event, 12 men and women were selected to present their research findings orally and 188 were chosen to give poster presentations. But the day was about more than the science.
"It is about making connections, sharing inspirational career advice, and being part of a community of others with similar passions," said Reede.
Hosted by the HMS Office for Diversity Inclusion and Community Partnership (DICP), the symposium was established in 2002 to catalyze diversity among those considering careers in biomedical science, particularly individuals from groups underrepresented in medicine and science —African American, Hispanic/Latino, and American Indian/Alaskan Native, as well as individuals from disadvantaged backgrounds.
"Our true hope is that all of you will stay committed to the biomedical sciences," said Reede.
The symposium was sponsored by the HMS Minority Faculty Development Program (part of DICP), the Biomedical Science Careers Program, and the Harvard Catalyst Program for Faculty Development and Diversity Inclusion, all of which Reede directs.
The recruitment and retention of a diverse clinical and translational workforce at Harvard is a top priority of Harvard Catalyst. It uses some of its NIH funds each summer to bring college and medical students to HMS and affiliated hospital laboratories to explore clinical and translational research.
Take Risks
Billed as a "fireside" chat, Reede and longtime colleague Tony Coles, chair and chief executive officer of Yumanity Therapeutics, touched on the importance of mentors and the value of students remaining true to themselves and having the confidence and support needed to take risks.
Coles was on an ascending career path at Massachusetts General Hospital and Harvard Medical School 25 years ago when he was offered a job at the pharmaceutical giant Merck. Most faculty colleagues thought he was making a foolish decision when he decided to go.
"But for me it was a way to impact more than one person's life at a time, to take a more population-based approach to making a difference," he said.
Coles has held a variety of senior leadership positions at pharmaceutical and biotechnology companies since then, and he started his current company with Susan Lindquist, his partner and scientific founder, in 2014.
"I never believed that there was a room I did not deserve to be in, but I always had a drive to create a new path," Coles said.
When faced with a choice about whether to buy a certain company or not, the analytics and data weren't the most important factors in the decision.
"What mattered was that I had the courage to decide to buy it," he said. "The courage to take risks is most important in life."
The Message Resonates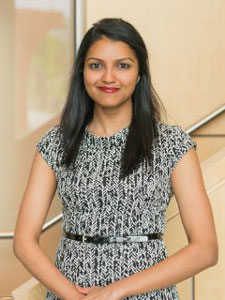 "I turned down a prestigious Fulbright award for some of the exact reasons Dr. Coles mentioned," said a highly driven symposium participant, Ayushi Aggarwal.
Ever since she attended the Harvard Catalyst Summer Clinical Translational Research Program (SCTRP) in 2015, she said she was inspired to pursue an MD/MBA and use her leadership and management skills to make an impact in health care. Before applying to medical school, she decided to do a business internship at the UMBC Training Centers in Columbia, Maryland.
"Harvard Catalyst gave me the hunger and desire to apply for the Fulbright, but then the courage to turn it down for a project management opportunity to provide veterans and underrepresented minorities in STEM with training and fellowships in cybersecurity," she said.
Also at the symposium were other alumni of Harvard Catalyst SCTRP, many who submitted abstracts this year and others who have returned to HMS over the years to attend the New England Science Symposium.
Former students in the Biomedical Science Careers Program and Harvard Catalyst Visiting Research Internship Program attended, and presenters from past symposia served as moderators this year.
"They get to know each other and build a network of others with similar interests and passions," Reede said. "And we have a continued connection with these students along their academic career continuum."
Reede told symposium participants that she is motivated by helping young people achieve their potential.
"When I see your posters and hear you presenting, that is food for me," she said. "The quality and breadth of science is just what we hoped for."