News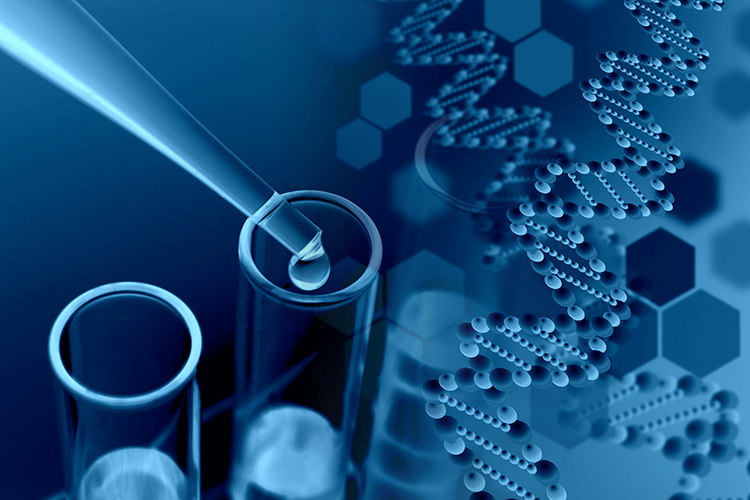 The past two decades have brought unprecedented advances in the field of genetics, but translating these promising discoveries into new therapies has been somewhat challenging.
To help catalyze the development of meaningful therapies, Harvard Medical School is launching a new program aimed at educating pharma and biotech leaders on the latest advances in genetics and how to optimize them for drug discovery and other therapeutic innovations.
Slated to make its debut on June 4, the two-day program, "Functional Genomics and Drug Discovery: Strategic Approaches for Decision Making," will bring together science and business leaders who make operational, strategic or investment decisions related to drug discovery and development. Case-based teaching and group discussions will provide insights in real-world applications. 
There has been increasing interest and investment in bringing discoveries from the laboratory to the clinic by applying genomics to drug discovery and development. However, with the exception of a small number of successes, much uncertainty remains about how to best optimize these tools throughout the pharmaceutical value chain. 
"Thanks to several recent advances, we now have emerging paradigms for how genomic approaches can help biotech and pharmaceutical companies streamline drug discovery and development," said Stanley Y. Shaw, faculty director and associate dean for executive education at Harvard Medical School. "Led by the world-renowned faculty we have convened, this program will equip participants to harness these insights to drive innovation and propel the development of promising new therapies."
Sessions will be led by luminaries from both academia and industry, including Stanley Y. Shaw; George Church, professor of genetics, Harvard Medical School; Sally John, vice president, translation biology, Biogen Idec; Sekar Kathiresan, director, Center for Genomic Medicine, Massachusetts General Hospital, director, Cardiovascular Disease Initiative, Broad Institute, and associate professor of medicine, Harvard Medical School; Robert Plenge, vice president, research & early development, Celgene; and Ramnik Xavier, chief, Gastroenterology Unit, Massachusetts General Hospital, institute member, co-director of the Infectious Disease and Microbiome Program, Broad Institute, and the Kurt Isselbacher Professor of Medicine, Harvard Medical School. 
Program topic areas include: 
Applications of genetics in common and rare diseases
Discovery and validation of new targets
Moving from genes to function and phenotypes
Identifying causal biomarkers for clinical development
De-risking development by predicting potential adverse effects
Patient segmentation to streamline clinical trials
Strategic approach to companion diagnostics
Regulatory implications of genetics-driven drug development
Use of genetics for patient-centric research and development
Future state: new technologies and approaches 
"To succeed in today's dynamic and complex health care marketplace, companies need strategies that reflect an understanding of the science and practice of medicine," said David Roberts, dean for external education at Harvard Medical School. "We're delighted to offer this executive education program as the newest in a growing portfolio of learning solutions for business and science leaders."
For more information, or to apply, click here or contact executive_education@hms.harvard.edu. 
About Harvard Medical School Executive Education
For more than 200 years, Harvard Medical School (HMS) has shaped the design of medical school education throughout the world while preparing generations of physicians for leadership roles in patient care, education, research and policy. Now, HMS is bringing its expertise to organizations that seek to drive growth and innovation in health care. Through customized and open-enrollment executive education programs, business and science leaders develop a deeper understanding of current medical practices, the changing economic landscape of health care and the latest advances in biomedical science. For more information about Harvard Medical School executive education offerings, click here.
Follow
HMS
Stay informed via email on the latest news, research, and media from Harvard Medical School.