Bench to Bedside
Leiden Professorship in Translational Medicine Established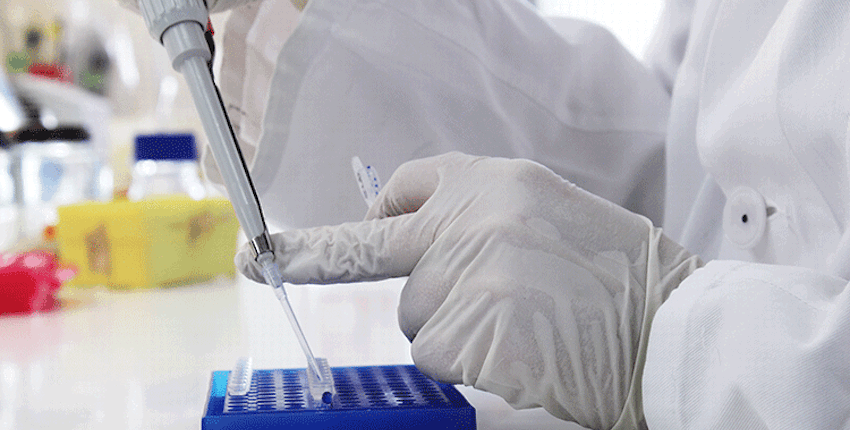 A newly established professorship in translational medicine is intended to transform basic discoveries into meaningful therapies for a range of diseases.
Photo: Getty Images
The Jeffrey M. and Lisa L. Leiden Family Professorship in Translational Medicine has been established at Brigham and Women's Hospital and Harvard Medical School through a donation from the Leiden family.
The $4 million gift will provide significant financial support for a physician-scientist to advance the field of translational medicine and build on basic research advances to develop transformative medicines for serious diseases. Recruitment for the incumbent is currently underway.  
"Translational medicine is the bridge between discoveries made in the lab and life-saving, life-altering treatments at the bedside. This generous gift will help propel the development of such therapies,"  said HMS Dean George Q. Daley. "Most of modern medicine's greatest achievements emerged from observations in the lab that were transformed into therapies. Translational research makes that transformation possible.
"Jeff is a prime example of a physician-scientist who has translated basic scientific discoveries into breakthrough therapies for serious diseases. The Leidens' vision for accelerating the pace at which our biomedical advances lead to innovations that directly impact patient care is a shared one, and we are thrilled to partner with them on this initiative. We are truly grateful to him and his family for their generous gift and their support," said Betsy Nabel, president of Brigham Health.  
"Jeff Leiden embodies the highest aspirations of the translational scientist," Daley added. "He has contributed all along the spectrum of discovery-from fundamental laboratory work to venture capital to leadership of biopharma. His remarkable career epitomizes the best of translational medicine." 
Leiden, who is chair, president and CEO of Vertex Pharmaceuticals, is also a physician and scientist who, for the past 30 years, has dedicated his career to improving the lives of people with serious diseases.
Leiden has a long and deep affiliation with the mission of Brigham and Women's. He trained first as a medical intern at the hospital and then went on to complete his residency in internal medicine and a fellowship in cardiology.
In 1999, Leiden returned to Harvard as a professor of medicine at HMS. He was also the Elkan Blout Professor of Biological Sciences, the director of the Laboratory of Cardiovascular Biology and the director of the Center for the Prevention of Cardiovascular Disease at the Harvard School of Public Health.
Today, he is a member of the Harvard Medical School Board of Fellows and member of the Board of Trustees at Brigham and Women's, where he also serves as chair of the scientific advisory board. 
Through those experiences, Leiden has witnessed first-hand the important role that physician-scientists can have on the discovery and real-world application of life-saving therapies for patients.
He has applied that model of using insights from basic research to develop transformative medicines at Vertex, where the company has developed the first and only medicines to treat the underlying cause of cystic fibrosis. 
"Harvard Medical School and Brigham and Women's have a long tradition of training and supporting outstanding physician-scientists who are pioneers in translating basic science discoveries into innovative new therapies for patients," said Leiden. "I'm hopeful that this gift will help nurture and grow this commitment to translational medicine at a time when the scientific opportunities have never been more exciting."
In fall of 2016, Brigham and Women's opened the Building for Transformative Medicine, a hub for state-of-the-art outpatient clinical care, advanced imaging facilities and research space. It is home to researchers and clinicians from across many disciplines who share a vision for collaboration and for the acceleration and translation of laboratory discoveries into rapid and novel treatments for patients. In this building, Brigham and Women's has also established the translational accelerator, a team of experts that provides infrastructure, support and advisement to physician-scientists to quickly and effectively leverage their ideas and research into next-generation therapeutics and technologies. 
In addition to research, the Leiden gift will also support the teaching activities of the incumbent. 
Adapted from a Brigham and Women's news release.