Awards & Recognitions: July 2019
Honors received by HMS faculty, staff and students
Two teams led by HMS faculty members were among seven teams to be selected by the Gray Foundation as Team Science recipients for research to study new approaches for the early detection, diagnosis and therapy of BRCA-related cancers. The multi-institutional, multi-disciplinary teams will receive up to $5 million each and will study a variety of topics related to cancer risk prediction, prevention and treatment. The HMS faculty leading teams are:
Joan Brugge, the Louise Foote Pfeiffer Professor of Cell Biology in the Blavatnik Institute at HMS and co-director of the Ludwig Center at Harvard
Leif Ellisen, HMS professor of medicine at Massachusetts General Hospital and program director for Breast Medical Oncology at the Mass General Cancer Center
---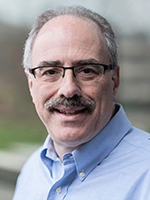 Leonard Zon, the HMS Grousbeck Professor of Pediatrics at Boston Children's Hospital, was one of two hematologists named to receive the American Society of Hematology's 2019 ASH Mentor Award, which recognizes hematologists who have excelled in mentoring trainees and colleagues. He will be presented with the award in December during the 61st ASH Annual Meeting and Exposition in Orlando.
Zon, who is also professor of stem cell and regenerative biology at Harvard, is being recognized for his outstanding track record of mentees that have gone on to establish their own funded laboratories or clinical programs.
"This is truly an amazing honor," said Zon in an ASH news release. "I have always felt that mentoring was one of the most important aspects of being a physician-scientist. It takes extra time to provide mentorship, and it is wonderful to be appreciated."
---
Four Harvard Medical School scientists were named recipients of the Presidential Early Career Award for Scientists and Engineers(PECASE). The award is the highest honor bestowed by the United States Government to outstanding scientists and engineers who are beginning their independent research careers and who show exceptional promise for leadership in science and technology. They were invited to attend a ceremony on July 25 in Washington, D.C.
The HMS recipients of the Presidential Early Career Awards for Scientists and Engineers are:
Felipe Fregni, HMS associate professor of physical medicine and rehabilitation at Spaulding Rehabilitation Network
Eric Greer, HMS assistant of pediatrics at Boston Children's Hospital
Amy Janes, HMS associate professor of psychiatry at McLean Hospital
Jessica Whited, assistant professor of stem cell and regenerative biology at Harvard University
Established in 1996, the PECASE acknowledges the contributions scientists and engineers have made to the advancement of science, technology, education and mathematics education and to community service as demonstrated through scientific leadership, public education and community outreach. The White House Office of Science and Technology Policy coordinates the PECASE with participating departments and agencies.
---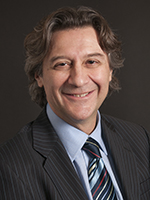 Alessio Fasano, HMS professor of pediatrics at Massachusetts General Hospital and professor of nutrition at the Harvard T.H. Chan School of Public Health, received the Italian Bilateral Scientific Cooperation Award from the Italian Ministry of Foreign Affairs and International Cooperation, recognizing his scientific achievements and his promotion of international scientific cooperation. Fasano was honored June 27 at a ceremony in Rome, Italy.
Fasano is chief of the Division of Pediatric Gastroenterology and Nutrition; associate chief for Basic, Clinical and Translational Research; director of the Center for Celiac Research and Treatment; and director the Mucosal Immunology and Biology Research Center at Mass General Hospital for Children. His current research expertise encompasses basic science focused on bacterial pathogenesis, gut microbiome composition and function in health and disease, the regulation of gut permeability, and intestinal mucosal biology and immunology, as well as translational science focused on the role of impaired intestinal barrier function in the pathogenesis of autoimmune and inflammatory diseases, including celiac disease and type 1 diabetes.
---