News
Awards & Recognitions: July 2014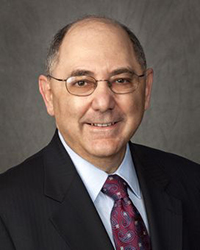 Elliott Antman, HMS professor of medicine and a senior physician in the Cardiovascular Division at Brigham and Women's Hospital, has been named president of the American Heart Association (AHA) for the 2014-15 fiscal year, which began on July 1.
As president, Antman will work on strategic issues in support of the AHA's mission of building healthier lives free of heart disease and stroke, and will serve as chief volunteer scientific and medical officer, responsible for medical, scientific and public health matters.
Antman has been an active participant of the AHA for the past decade, representing the organization locally, nationally and internationally. He has served as a senior associate editor of the AHA journal Circulation and chair of the Committee on Scientific Sessions Program, and is a member of the AHA Science and Advisory Coordinating Committee. Antman currently chairs the AHA Advocacy Coordinating Committee. He has authored or co-authored more than 700 scientific articles and has led numerous multicenter trials, including senior investigator of the TIMI Study Group.
The AHA is the nation's oldest, largest voluntary organization devoted to fighting cardiovascular diseases and stroke. Founded in 1924, the organization includes more than 22.5 million volunteers and supporters working to eliminate these diseases.
---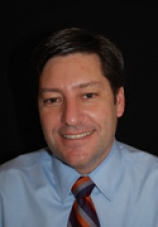 German Gallucci, Harvard School of Dental Medicine interim chair and assistant professor of restorative dentistry and biomaterials sciences, was recently accepted as an associate fellow of the prestigious Academy of Prosthodontics. Fellowship is earned through voting by fellows after a nominee presents at the Academy's national meeting in May. The oldest specialty organization in prosthetic dentistry, with a fellowship of distinguished clinicians, educators, and leaders of the profession from around the world, the Academy limits the size of its membership in order to promote fellowship and encourage close communication among those who share a common interest in its mandate.
In addition to his responsibilities in the Department of Restorative Dentistry and Biomaterials Sciences, Gallucci is also director of the Division of Regenerative and Implant Sciences at HSDM. He actively participates in clinical and translational research related to fixed prosthodontics, oral implantology, and applied digital dental technology.
---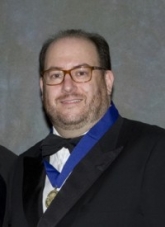 Marc Bernard Ackerman, Harvard School of Dental Medicine assistant professor of developmental biology and director of orthodontics at Boston Children's Hospital, was elected as a Distinguished Fellow and Practitioner of the National Academies of Practice (NAP). Ackerman was inducted at the organization's Gala Membership Banquet in Alexandria, Virginia.
Founded in 1981, NAP is an interdisciplinary, nonprofit organization, with membership representing 14 health care professions willing to serve as distinguished advisers to health care policymakers in Congress and elsewhere.
---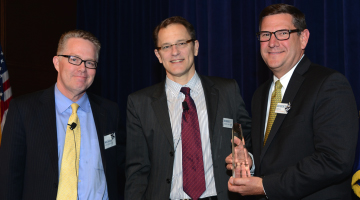 Robert C. Green, associate professor of medicine at Brigham and Women's Hospital, is the recipient of the Coriell Scientific Award from the Coriell Institute, which honored three individuals this year for their commitment to promoting innovative scientific exploration
Green is a medical geneticist and physician-scientist who directs the G2P Research Program (genomes2people.org) in translational genomics and health outcomes in the Division of Genetics at Brigham and Women's Hospital and Harvard Medical School. Green is principal investigator of the NIH-funded REVEAL Study, in which a cross-disciplinary team has conducted 4 separate multi-center randomized clinical trials since 2000, collectively enrolling 1100 individuals in order to explore emerging themes in translational genomics. Green also co-directs the NIH-funded PGen Study, one of the first prospective studies of direct-to-consumer genetic testing services. He is principal investigator of the MedSeq Project, the first NIH-funded randomized trial to explore the use of whole genome sequencing in the clinical practice of medicine and co-directs the BabySeq Project, the first NIH-funded trial of sequencing in newborns. The MedSeq and BabySeq Projects utilize genome sequencing both in patients who are affected with hereditary disease and in those who are healthy, in order to study downstream impact on health, behavior and health care costs. Green is currently associate director for research of the Partners Center for Personalized Genetic Medicine, a board member of the Council for Responsible Genetics and a member of the Informed Cohort Oversight Boards for both the Children's Hospital Boston Gene Partnership Program and the Coriell Personalized Medicine Collaborative. He was lead author of the recently published recommendations from the American College of Medical Genetics and Genomics for management of incidental findings in clinical sequencing.
The Coriell Institute was founded in 1953 and is an independent non-profit research center dedicated to the study of the human genome and to unlocking the genetic code of human disease. Through the Coriell Personalized Medicine Collaborative, the Institute examines the utility of genetic information in clinical care.
---
Rachel Wilson, HMS professor of neurobiology and an HHMI investigator, was recognized on July 28, 2014, as an inaugural Blavatnik National Laureate in Life Sciences for her groundbreaking research on sensory processing and neural circuitry in the fruit fly. Wilson seeks to understand how the brain collects information about the world, integrates it with past experiences and uses the information to make decisions. The Blavatnik National Awards, administered by the New York Academy of Sciences, honor America's exceptional young scientists and engineers by celebrating their extraordinary achievements and recognizing outstanding promise. 
Follow
HMS
Stay informed via email on the latest news, research, and media from Harvard Medical School.