Awards & Recognitions: January 2019
Honors received by HMS faculty, staff and students
Pier Paolo Pandolfi, the HMS Victor J. Aresty Professor of Medicine and director of the Cancer Center and Cancer Research Institute at Beth Israel Deaconess Medical Center, is part of an international research consortium awarded $9.2 million from the Novo Nordisk Foundation's Challenge 2018 Programme.
The team will use the funds to develop new therapies for the treatment of nonalcoholic steatohepatitis (NASH). Combining the scientific expertise and resources of four leading research institutions to tackle NASH, the Consortium is led by Sakari Kauppinen, from the Center for RNA Medicine, Aalborg University in Denmark. The team also includes Anders Näär, of University of California, Berkeley, and Ryan Temel of the University of Kentucky College of Medicine.
Pandolfi and colleagues will evaulate the metabolic microRNAs—short strands of noncoding genetic material that regulate gene expression and play a critical role in diseases—present in samples taken from patients to assess the molecules' potential as biomarkers for the disease. The team will also work to discover drugs for the effective and safe inhibition of these microRNAs as potential as treatment for NASH.
---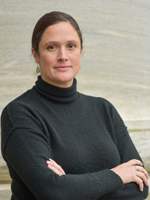 Two HMS community members were honored with the Consortium of Universities for Global Health's 2019 VELJI Awards for Global Health Excellence, which honors individuals and projects that demonstrate committed, creative approaches to serving underserved populations.
Bethany Hedt-Gauthier, associate professor of global health and social medicine in the HMS Blavatnik Institute and associate professor of biostatistics at the Harvard T.H. Chan School, received the 2019 Velji Global Health Education Award, which honors a faculty member who has a training program for individuals in a low-income setting.
​​​​​​ Hedt-Gauthier's primary research interests include quantifying the health needs of and evaluating programs targeting marginalized populations, with a focus on global surgery research. She is a course instructor and mentor to clinical researchers and university students from around the world. Since 2012, she has led a comprehensive research capacity building program at Partners In Health/Rwanda and has held faculty positions at the University of Rwanda and the University of Global Health Equity in Rwanda. As part of her focus on global health research equity, she has begun to agitate for U.S.-based universities to review and alter their promotion criteria, including valuing a faculty's participation in global health education activities, to advance fair partnerships.
Holmes Society student Taehoon Kim received the​ Velji Student Leader in Global Health Award, which honors a student or trainee who has led or created an institution that is having a positive impact on the lives of people in low-income settings.  ​​
Kim is the founder and president of multiple international nongovernmental organizations working to promote global health, sustainable development and education in resource-limited settings. Among these, Restock, an organization which leverages telemedicine to solve medication stock-outs and prevent health systems failures, was recently awarded for its innovative approach and subsequently adopted by the president of the Dominican Republic for nationwide implementation as part of the national revamp of its healthcare infrastructure. His work has been featured in The New York Times, the Guardian, the BBC, Science and the Lancet. He has also served as a special envoy and consultant for national and international organizations for health systems innovations and solutions to public health challenges such as the Concordia Welfare and Education Foundation, Korean Ministry of Public Health, the United Nations, the World Health Organization and the Office of the President of the Dominican Republic.
---
Frederick Alt, the HMS Charles A. Janeway Professor of Pediatrics at Boston Children's Hospital, was named to receive the 2019 AAI-BioLegend Herzenberg Award, which recognizes an investigator who has made outstanding contributions to the field of immunology in the area of B cell biology. Alt will receive a prize and present his research in an award lecture at the American Association of Immunologists annual meeting.
---
Geoffrey Shapiro, HMS professor of medicine and institute physician at Dana-Farber Cancer Institute received the TAT 2019 Honorary Award for cancer drug development for his leadership in developmental therapeutics, particularly in solid tumors. The award, which acknowledges distinguished cancer drug development experts who have devoted a major part of their careers to the discovery and development of better anticancer medicines, will be presented during the International Congress on Targeted Anticancer Therapies 2019, in Paris, France, in February.  
Shapiro has built a comprehensive program in early cancer drug development, particularly in solid tumors, as leader of the Early Drug Development Center and clinical director of the Center for DNA Damage and Repair at Dana-Farber, as well as co-leader of the Developmental Therapeutics Program at Dana-Farber/Harvard Cancer Center.
Shapiro has provided scientific and clinical direction for the design of early phase clinical trials evaluating a broad range of investigational agents including cell cycle inhibitors, such as those targeting CDKs and mitotic kinases, as well as DNA damage response modulators that inhibit PARP and checkpoint kinases. He has also conducted studies of a variety of signal transduction and angiogenesis inhibitors. Shapiro's laboratory has made major contributions toward the development of several combinations of targeted agents that are currently in clinical evaluation. More recently, he has sought to understand the effects of several classes of agents, notably CDK and PARP inhibitors, on the immune microenvironment, in order to further develop rational combinations.
---
Three international teams with HMS faculty members have won funding from Cancer Research UK through its Grand Challenge competition, which brings together scientists from around the world and from different disciplines to find solutions to cancer's toughest challenges and save more lives.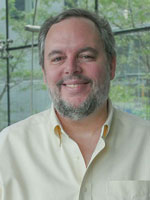 Stephen Elledge, the HMS Gregor Mendel Professor of Genetics and of Medicine at Brigham and Women's Hospital; Karen Cichowski, HMS professor of medicine at Brigham and Women's; Peter Park, professor of biomedical informatics in the HMS Blavatnik Institute; and Kevin Haigis, HMS associate professor of medicine at Beth Israel Deaconess Medical Center, and collaborators on a global research team have won funding.
Elledge and the international team of researchers plan to carefully map cancer drivers in cells—molecules that are known to cause cancer—with the hope of shedding light on which drivers cause cancer in different tissues throughout the body.
The researchers from multiple disciplines, including geneticists, cell biologists and bioinformaticians, aim to generate a comprehensive map of cancer drivers and their specificity to different tissues. This has the potential to improve basic understandings about cancer and provide information that will impact therapeutic choices for patients.
Matthew Meyerson, HMS professor of pathology and director of the Center for Cancer Genome Discovery at Dana-Farber Cancer Institute, Marios Giannakis, HMS assistant professor of medicine at Dana-Farber, Kimmie Ng, HMS associate professor in medicine at Dana-Farber, Shuji Ogino, HMS professor of pathology at Dana-Farber, and collaborators from five countries have won funding.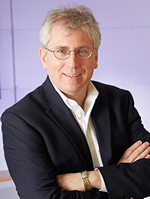 Meyerson and the international team of researchers plan to discover exactly how certain microbes inside the body lead to cancer development and influence a patient's response to treatment. 
Using complementary skill sets, the researchers aim to have revolutionized understanding of the role the microbiota plays in cancer development, found new ways of preventing bowel cancer, and defined new treatment strategies through manipulating the gut microbiota. By taking on a challenge of such epic proportions, the team hope to galvanize the entire research community working in this field, starting an expansion of innovative approaches to tackling bowel cancer.
Donald Ingber, the HMS Judah Folkman Professor of Vascular Biology in the Department of Surgery at Boston Children's Hospital and founding director of the Wyss Institute for Biologically Inspired Engineering, is on an international team from four countries that won funding.  
This international team will combine their multidisciplinary expertise with cutting-edge research and technologies, challenging the way we currently treat cancer that is caused by inflammation. The research could also dramatically influence our ability to prevent this type of cancer in high-risk patients. Ultimately, their novel approach to preventing and treating inflammation-associated cancer could benefit up to 1 in 4 cancer patients around the globe.
---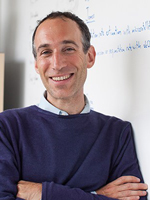 David Reich, professor of genetics in the HMS Blavatnik Institute, received the National Academy of Sciences 2019 Award in Molecular Biology, which recognizes a recent notable discovery by a young scientist (defined as no older than 45) who is a citizen of the United States. Reich will be presented with a medal and $25,000 prize on April 28 in Washington, D.C.
Reich has pioneered techniques to study ancient DNA to trace ancient human migrations. His work has generated numerous important discoveries, such as revealing how population mixtures shaped modern humans and illuminated disease risk factors across populations. Reich has studied archaic Neanderthals and the Denisovans and led the work documenting repeated episodes of interbreeding between archaic and modern humans. A major discovery that has emerged from Reich's work is the ubiquity of major mixture in the human past. Through all of his work, Reich harnesses new techniques and his discoveries in population history as a tool for understanding human health. 
---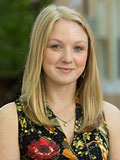 Sarah Withey, HMS instructor in psychiatry at McLean Hospital, received an inaugural Alkermes Pathways Research Award, which is designed to support junior investigators working to advance understanding and awareness of central nervous system disorders.
Withey was recognized at a Jan. 14 awards ceremony with three other recipients for their outstanding work and creative ideas to advance research and help support those living with CNS disorders. The annual Pathways program supports researchers who have demonstrated a commitment to helping those living with substance use disorders, including those associated with the use of opioids and alcohol.
---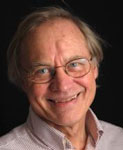 Bjorn Reino Olsen, the Hersey Professor of Cell Biology in the HMS Blavatnik Institute and professor of developmental biology at the Harvard School of Dental Medicine, was named to receive the King Faisal Prize in Medicine  from the King Faisal Foundation.
Olsen was recognized for his outstanding contributions to the field of bone biology. He has made a series of key genetic discoveries which have enhanced the understanding of bone development and the basis of inherited skeletal disorders, including osteoporosis syndromes.
---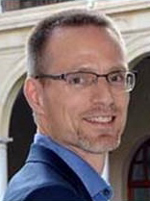 Frank Scheer, HMS associate professor of medicine at Brigham and Women's Hospital, has been named to receive the 2019 Outstanding Scientific Achievement Award from the Sleep Research Society with Steven Shea, formerly of HMS and Brigham and Women's. They are being recognized for novel and seminal discoveries of a basic, clinical or theoretical nature that have made a significant impact in sleep and circadian research. The award will be presented to them at SLEEP 2019, the Associated Professional Sleep Societies annual meeting, in June.
Their work on the study of circadian misalignment was noted, specifically a paper that demonstrated that disruption of the alignment between the internal circadian system and how the sleep/meal cycle leads to adverse cardiometabolic consequences in humans. The work was recognized as raising scientific and clinical interest and sparking many follow-up studies worldwide. Scheer, who is also director of the Medical Chronobiology Program at Brigham and Women's, and Shea, who is now director and professor at Oregon Institute of Occupational Health Sciences at Oregon Health and Science University, were recognized as being at the forefront of clinically relevant human circadian research and leading the way in studying mechanisms, translation and therapeutic interventions.
---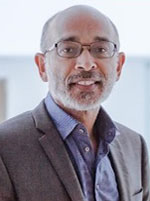 Emery Brown, the HMS Warren M. Zapol Professor of Anaesthesia at Massachusetts General Hospital, received the 2018 Dickson Prize in Science, which recognizes substantial achievements in the natural sciences, engineering, computer science or mathematics.
Brown is being recognized for transforming the field of anesthesia through his research, particularly for leading an interdisciplinary team from Mass General, MIT and Boston University that is deciphering the neuroscience of general anesthesia. Brown also directs the Neuroscience Statistics Research Laboratory at Mass General and MIT where the researchers develop statistical methods and signal processing algorithms to analyze data collected in neuroscience experiments.
---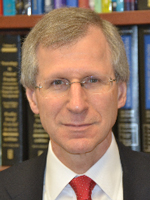 Michael Charness, HMS professor of neurology and chief of staff at VA Boston Healthcare System, was selected to receive the 2018 James. H. Tharp Award, a trust-funded award given by the board of directors of the American Society of Addiction Medicine (ASAM) to recognize work that has significantly contributed to solving the problem of alcoholism. A donation was provided by the trust on behalf of the awardee to the National Organization on Fetal Alcohol Syndrome.
In 2018, Charness also received the R. Brinkley Smithers Distinguished Scientist Award and Lecture by ASAM. The award recognizes an individual who has made highly meritorious contributions in advancing the scientific understanding of alcoholism, its prevention and treatment. The Award and Lecture, sponsored by the Christopher D. Smithers Foundation, is presented annually at ASAM's annual medical-scientific conference.
---
Nazlee Zebardast, HMS instructor in ophthalmology at Massachusetts Eye and Ear, was one of ten individuals selected to receive the Mentoring for Advancement of Physician-Scientists Award by the American Glaucoma Society. The award is presented to clinicians at the early stages of their academic careers to facilitate their glaucoma research. Zebardast's clinical research focuses on understanding progression in eyes with angle-closure glaucoma.