Awards & Recognitions: January 2019
Honors received by HMS faculty, staff and students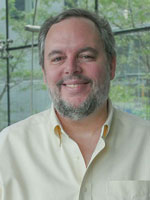 Stephen Elledge, the HMS Gregor Mendel Professor of Genetics and of Medicine at Brigham and Women's Hospital; Karen Cichowski, HMS professor of medicine at Brigham and Women's; Peter Park, professor of biomedical informatics in the HMS Blavatnik Institute; and Kevin Haigis, HMS associate professor of medicine at Beth Israel Deaconess Medical Center, and collaborators on a global research team have won funding from Cancer Research UK through its Grand Challenge competition, which brings together scientists from around the world and from different disciplines to find solutions to cancer's toughest challenges and save more lives.
Elledge and the international team of researchers plan to carefully map cancer drivers in cells—molecules that are known to cause cancer—with the hope of shedding light on which drivers cause cancer in different tissues throughout the body.
The researchers from multiple disciplines, including geneticists, cell biologists and bioinformaticians, aim to generate a comprehensive map of cancer drivers and their specificity to different tissues. This has the potential to improve basic understandings about cancer and provide information that will impact therapeutic choices for patients.
---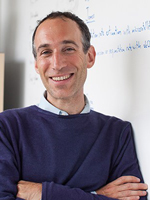 David Reich, professor of genetics in the HMS Blavatnik Institute, received the National Academy of Sciences 2019 Award in Molecular Biology, which recognizes a recent notable discovery by a young scientist (defined as no older than 45) who is a citizen of the United States. Reich will be presented with a medal and $25,000 prize on April 28 in Washington, D.C.
Reich has pioneered techniques to study ancient DNA to trace ancient human migrations. His work has generated numerous important discoveries, such as revealing how population mixtures shaped modern humans and illuminated disease risk factors across populations. Reich has studied archaic Neanderthals and the Denisovans and led the work documenting repeated episodes of interbreeding between archaic and modern humans. A major discovery that has emerged from Reich's work is the ubiquity of major mixture in the human past. Through all of his work, Reich harnesses new techniques and his discoveries in population history as a tool for understanding human health. 
---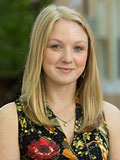 Sarah Withey, HMS instructor in psychiatry at McLean Hospital, received an inaugural Alkermes Pathways Research Award, which is designed to support junior investigators working to advance understanding and awareness of central nervous system disorders.
Withey was recognized at a Jan. 14 awards ceremony with three other recipients for their outstanding work and creative ideas to advance research and help support those living with CNS disorders. The annual Pathways program supports researchers who have demonstrated a commitment to helping those living with substance use disorders, including those associated with the use of opioids and alcohol.
---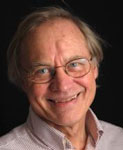 Bjorn Reino Olsen, the Hersey Professor of Cell Biology in the HMS Blavatnik Institute and professor of developmental biology at the Harvard School of Dental Medicine, was named to receive the King Faisal Prize in Medicine  from the King Faisal Foundation.
Olsen was recognized for his outstanding contributions to the field of bone biology. He has made a series of key genetic discoveries which have enhanced the understanding of bone development and the basis of inherited skeletal disorders, including osteoporosis syndromes.
---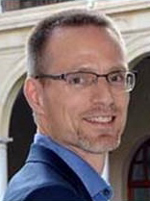 Frank Scheer, HMS associate professor of medicine at Brigham and Women's Hospital, has been named to receive the 2019 Outstanding Scientific Achievement Award from the Sleep Research Society with Steven Shea, formerly of HMS and Brigham and Women's. They are being recognized for novel and seminal discoveries of a basic, clinical or theoretical nature that have made a significant impact in sleep and circadian research. The award will be presented to them at SLEEP 2019, the Associated Professional Sleep Societies annual meeting, in June.
Their work on the study of circadian misalignment was noted, specifically a paper that demonstrated that disruption of the alignment between the internal circadian system and how the sleep/meal cycle leads to adverse cardiometabolic consequences in humans. The work was recognized as raising scientific and clinical interest and sparking many follow-up studies worldwide. Scheer, who is also director of the Medical Chronobiology Program at Brigham and Women's, and Shea, who is now director and professor at Oregon Institute of Occupational Health Sciences at Oregon Health and Science University, were recognized as being at the forefront of clinically relevant human circadian research and leading the way in studying mechanisms, translation and therapeutic interventions.
---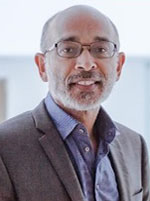 Emery Brown, the HMS Warren M. Zapol Professor of Anaesthesia at Massachusetts General Hospital, received the 2018 Dickson Prize in Science, which recognizes substantial achievements in the natural sciences, engineering, computer science or mathematics.
Brown is being recognized for transforming the field of anesthesia through his research, particularly for leading an interdisciplinary team from Mass General, MIT and Boston University that is deciphering the neuroscience of general anesthesia. Brown also directs the Neuroscience Statistics Research Laboratory at Mass General and MIT where the researchers develop statistical methods and signal processing algorithms to analyze data collected in neuroscience experiments.
---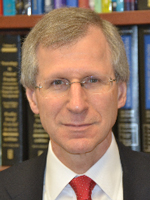 Michael Charness, HMS professor of neurology and chief of staff at VA Boston Healthcare System, was selected to receive the 2018 James. H. Tharp Award, a trust-funded award given by the board of directors of the American Society of Addiction Medicine (ASAM) to recognize work that has significantly contributed to solving the problem of alcoholism. A donation was provided by the trust on behalf of the awardee to the National Organization on Fetal Alcohol Syndrome.
In 2018, Charness also received the R. Brinkley Smithers Distinguished Scientist Award and Lecture by ASAM. The award recognizes an individual who has made highly meritorious contributions in advancing the scientific understanding of alcoholism, its prevention and treatment. The Award and Lecture, sponsored by the Christopher D. Smithers Foundation, is presented annually at ASAM's annual medical-scientific conference.
---
Nazlee Zebardast, HMS instructor in ophthalmology at Massachusetts Eye and Ear, was one of ten individuals selected to receive the Mentoring for Advancement of Physician-Scientists Award by the American Glaucoma Society. The award is presented to clinicians at the early stages of their academic careers to facilitate their glaucoma research. Zebardast's clinical research focuses on understanding progression in eyes with angle-closure glaucoma.