Awards & Recognition: September 2018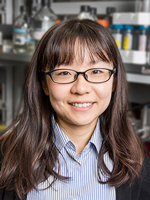 Shan Meltzer, research fellow in neurobiology at HMS, is among 15 scientists selected by the Howard Hughes Medical Institute for the Hanna H. Gray Fellows Program, which seeks to increase diversity in the biomedical research community by recruitment and retention of individuals from groups underrepresented in the life sciences.
Working under the mentorship of David Ginty, the Edward R. and Anne G. Lefler Professor of Neurobiology at HMS, Meltzer is revealing how sensory neurons form the exquisite structures and connections that govern these cells' functions. Using new genetic tools, she plans to find and manipulate the molecules that control touch sensory neuron development in mice. Her research could lead to new therapies for restoring touch in people with nervous system disorders or injuries.
Each fellow will receive up to $1.4 million in funding over eight years, with mentoring and active involvement within the HHMI community. In this two-phase program, fellows will be supported from early postdoctoral training through several years of a tenure-track faculty position. 
---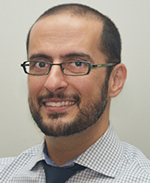 Mark Shrime, HMS assistant professor of otolaryngology at Mass. Eye and Ear, has been awarded the 2018 Arnold P. Gold Foundation Award for Humanism in Medicine by the American Academy of Otolaryngology–Head and Neck Surgery. This award recognizes members committed to practicing otolaryngology with compassionate, patient-centered care.
Shrime focuses on surgical delivery in low- and middle-income countries, where he has a specific interest in the intersection of health and impoverishment. His work aims to determine optimal policies and platforms for surgical delivery that maximizes health benefits while simultaneously minimizing the risk of financial catastrophe faced by patients.
---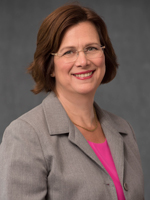 Joan Miller, the HMS David Glendenning Cogan Professor and head of Ophthalmology at and chief of ophthalmology at Massachusetts Eye and Ear and Massachusetts General Hospital, was named the 2018 recipient of the Lucien Howe Medal from the American Ophthalmological Society (AOS) for her distinguished service to the fields of retina and ophthalmology. Miller is only the fifth woman to receive the Howe Medal in the award's nearly 100-year-old history.
Miller is an internationally recognized expert on retinal disorders, including age-related macular degeneration (AMD). Over the last two decades, she and her colleagues at HMS and Mass. Eye and Ear pioneered the development of photodynamic therapy using verteporfin, the first approved pharmacological therapy able to reduce and slow vision loss in patients with neovascular (wet) AMD. The group also identified the key role of vascular endothelial growth factor (VEGF) in ocular neovascularization, leading to the development of anti-VEGF therapies now administered to millions of adults and children annually with sight-threatening retinal diseases around the world.
---
Thomas Bortfeld, HMS professor of radiation oncology at Massachusetts General Hospital, received the 2018 Glocker Medal from the German Medical Physics Society.
---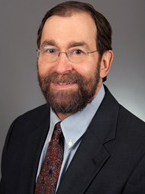 Charles Berde, HMS professor of anaesthesia at Boston Children's Hospital was been selected to receive the 2018 John Bonica Award from the American Society of Regional Anesthesia and Pain Medicine and will present the John J. Bonica Lecture at the 17th Annual Pain Medicine Meeting in San Antonio in November.
Berde, who is also the Sara Page Mayo Chair in Pediatric Pain Medicine and chief of the Division of Pain Medicine at Boston Children's, along with Navil Sethna, HMS professor of anaesthesia at Boston Children's, and colleagues established the first pediatric pain center in the country and is one of the first leaders to bring pediatric psychologists and pediatric physical therapists to work alongside pediatric pain specialists for infants and children.
Berde's research interests include the development of prolonged duration local anesthetics, clinical pharmacology of analgesics in children, outcomes of anesthesia and perioperative care in children, and clinical trials and clinical outcome studies of treatment of chronic pain in children.
---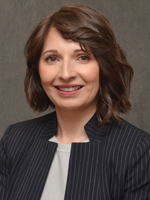 Magali Saint-Geniez, HMS assistant professor of ophthalmology at Schepens Eye Research Institute of Mass. Eye and Ear, received the Iraty Award for Research in Retinal Diseases at the Harvard Department of Ophthalmology annual meeting. This award is given to a Harvard Ophthalmology faculty member who conducts research in retinal diseases. Saint-Geniez's research focuses on the characterization of novel molecular pathways involved in various retinal degenerative diseases.