News
Awards & Recognition: September 2017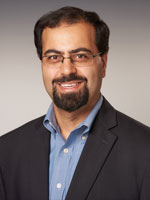 Alik Widge, HMS assistant professor of psychiatry at Massachusetts General Hospital, has been selected to receive the 2017 One Mind / Janssen Rising Star Translational Research Award in Honor of the Late Jeffrey S. Nye, M.D., Ph.D. The award identifies and funds pivotal, innovative research on the causes of and cures for brain disorders.
Toward boosting the recovery of patients with illnesses such as schizophrenia, major depression, or obsessive-compulsive disorder, Widge proposes to identify precisely the brain circuits that govern the inflexibility of thinking common among patients with such illnesses and to test whether neurostimulation of these circuits could improve mental flexibility.
---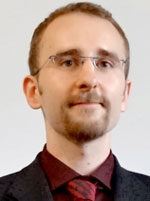 Tobias Giessen, research fellow in systems biology at HMS, is one of three scientists named to receive the Leopoldina Prize for Young Scientists. He will be recognized at the annual assembly of the German National Academy of Sciences for his outstanding contributions in the field of biochemistry.
Working in the field of synthetic biology, Giessen studies prokayotic cell components called encapsulin nanocompartments. He is both interested in elucidating their basic biological functions as well as in engineering them for applications as nanoreactors and synthetic organelles with the aim of improving photosynthesis and the production of bioactive compounds in bacteria.
Follow
HMS
Stay informed via email on the latest news, research, and media from Harvard Medical School.