News
Awards & Recognition: September 2017
Three Harvard Medical School research fellows were among the 15 exceptional early career scientists selected by the Howard Hughes Medical Institute (HHMI) as the first group of HHMI Hanna Gray Fellows. Each fellow will be supported from early postdoctoral training through several years of a tenure-track faculty position with up to $1.4 million in funding over eight years.
The three HMS Hanna Gray Fellows from HMS and and a brief description of their research interests are: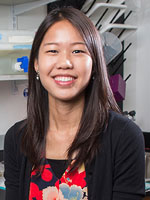 Lynne Chantranupong, research fellow in neurobiology
Mentor: Bernardo Sabatini, the Alice and Rodman W. Moorhead III Professor of Neurobiology
Lynne Chantranupong knows how to get cells to spill their secrets. She has characterized key regulators of a signaling pathway that tells cells to grow, elucidating a process that goes awry in cancer and diabetes. Now, she is setting her sights on the brain. Chantranupong plans to isolate intracellular packets that contain neurotransmitters, signaling molecules that carry messages between nerve cells. She wants to probe the contents of these packets using mass spectrometry. This high-resolution method promises to reveal a complex and dynamic atlas of neurotransmitters in the brain.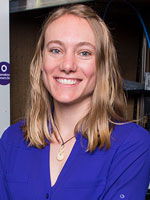 Yvette Fisher, research fellow in neurobiology
Mentor: Rachel Wilson, the Martin Family Professor of Basic Research in the Field of Neurobiology
Yvette Fisher is investigating how nerve cells in the brain perform the myriad computations that underlie perception and behavior. She is particularly interested in the role of voltage-gated ion channels, which regulate the flow of ions in and out of a cell. Fisher is exploring the dynamic interactions between these channels in the fruit fly by examining their activity in cells that may help the fly navigate using visual cues.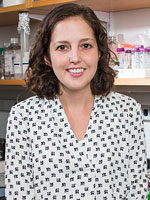 Molly Schumer, research fellow in genetics
Mentor: David Reich, professor of genetics
Biologists once thought that hybridization between species was rare and an evolutionary dead end. But recent advances in genomics have revealed that closely related species frequently exchange genes and pass them on to future generations. Molly Schumer wants to understand how these instances of hybridization shape the evolution of genomes and species. Combining work in the lab and from the field, she is building an understanding of factors that influence hybrid ancestry in the genome.
---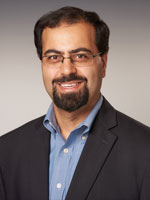 Alik Widge, HMS assistant professor of psychiatry at Massachusetts General Hospital, has been selected to receive the 2017 One Mind / Janssen Rising Star Translational Research Award in Honor of the Late Jeffrey S. Nye, M.D., Ph.D. The award identifies and funds pivotal, innovative research on the causes of and cures for brain disorders.
Toward boosting the recovery of patients with illnesses such as schizophrenia, major depression, or obsessive-compulsive disorder, Widge proposes to identify precisely the brain circuits that govern the inflexibility of thinking common among patients with such illnesses and to test whether neurostimulation of these circuits could improve mental flexibility.
---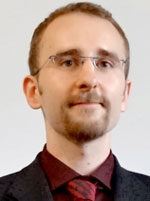 Tobias Giessen, research fellow in systems biology at HMS, is one of three scientists named to receive the Leopoldina Prize for Young Scientists. He will be recognized at the annual assembly of the German National Academy of Sciences for his outstanding contributions in the field of biochemistry.
Working in the field of synthetic biology, Giessen studies prokayotic cell components called encapsulin nanocompartments. He is both interested in elucidating their basic biological functions as well as in engineering them for applications as nanoreactors and synthetic organelles with the aim of improving photosynthesis and the production of bioactive compounds in bacteria.
---
Four HMS faculty members were among 14 leaders in the endocrinology field selected as winners of the Endocrine Society 2018 Laureate Awards, which recognize the highest achievements in the endocrinology field, including groundbreaking research and innovations in clinical care. The winners will receive their awards at ENDO 2018, the society's annual meeting and expo in March 2018.
The Endocrine Society's 2018 Laureate Award winners from HMS are:
Christos Mantzoros, HMS professor of medicine at Beth Israel Deaconess Medical Center, was named to receive the Outstanding Clinical Investigator Award, which honors an internationally recognized clinical investigator who has contributed significantly to understanding the pathogenesis and therapy of endocrine and metabolic diseases. He is director of the of the Human Nutrition Unit of the Division of Endocrinology Diabetes and Metabolism at Beth Israel Deaconess Medical Center and chief of Endocrinology, Diabetes and Metabolism at VA Boston Healthcare System. Mantzoros is a true innovator and leader in the field of metabolism, as evidenced by the novel findings he has published, the novel compounds he has developed, the successful biotech companies he co-founded, and his excellent track record of funding over the past two decades. Mantzoros' translational contributions propelled forward the elucidation of the physiology and therapeutic utility on leptin in humans, the development of insulin sensitizer CHRS-131, the role of adiponectin and the IGF system in malignancies, and the physiology of other key adipokines, myokines, and gastrointestinal tract hormones in humans. 
Carolyn Becker, HMS associate professor of medicine at Brigham and Women's Hospital, was named as the recipient of the Outstanding Educator Award, which recognizes exceptional achievement as an educator in the discipline of endocrinology and metabolism. A national leader in clinical endocrinology, she is master clinician in the Division of Endocrinology, Diabetes, and Hypertension at Brigham and Women's Hospital. Becker has receive numerous teaching awards at HMS and is devoted to the education of students, residents, fellows and clinical practitioners. She was recognized as a Distinguished Clinician by Brigham and Women's and has served in many capacities to the Endocrine Society.
Robert Farese Jr., professor of cell biology at HMS, was named to receive the Roy O. Greep Award for Outstanding Research, which recognizes meritorious contributions to research in endocrinology. He is also professor of genetics and complex diseases at the Harvard T.H. Chan School of Public Health.  Farese has made seminal contributions to the understanding of cellular lipid metabolism. Farese and co-workers discovered the enzymatic basis for mammalian triglyceride synthesis, via two unrelated enzymes, DGAT1 and DGAT2. Farese's work has shown how alterations in lipid synthesis and storage contribute to the pathogenesis of human diseases, in particular type 2 diabetes, and has suggested new targets for therapy. He also pioneered the cell biology of lipid droplets, the cellular organelle responsible for storing triglycerides and metabolic energy, including identifying hundreds of genes that govern lipid storage in cells.
Joel Habener, HMS professor of medicine at Massachusetts General Hospital, was named as as the recipient of the Outstanding Mentor Award, which recognizes a career commitment to mentoring and a significant positive impact on mentees' education and career. He is director of the Laboratory of Molecular Endocrinology at Massachusetts General Hospital. Habener is a pioneer in the identification and characterization of peptide hormone genes, transcription factors and mechanisms regulating β-cell function and survival, He has mentored physicians and scientists who themselves have trained hundreds of students and fellows. A notable feature of Habener's work is training new fellows with only clinical training who have never worked in a lab. His mentorship of more than 30 years has spawned leaders in the fields of basic science, clinical medicine, academic administration and industry.
Follow
HMS
Stay informed via email on the latest news, research, and media from Harvard Medical School.