Awards & Recognition: October 2016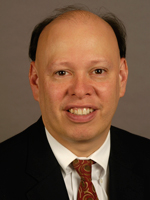 Roberto Pineda II, HMS associate professor of ophthalmology at Massachusetts Eye and Ear, has been accepted into the International Intra-Ocular Implant Club (IIIC), which supports research and education in the field of intraocular lens implantation.
As the director of refractive surgery on the cornea service at Mass Eye and Ear, Pineda specializes in laser vision correction, corneal surgery and cataract surgery. He was the first faculty member at Mass Eye and Ear to utilize clear corneal incision techniques, topical and intracameral anesthesia and limbal relaxing incisions during cataract surgery.  
Pineda has also brought numerous new techniques and technology to Mass Eye and Ear and the New England region.
---
Sixteen HMS researchers have been named recipients of 2016 High-Risk, High-Reward Research grants from the National Institutes of Health's Common Fund. The awards are given to "highly creative and exceptional scientists with bold approaches to major challenges in biomedical research." This year, 88 grants were funded in four categories.
"The program continues to support high-caliber investigators whose ideas stretch the boundaries of our scientific knowledge," said NIH Director Francis S. Collins. "We welcome the newest cohort of outstanding scientists to the program and look forward to their valuable contributions."
The HMS recipients and their project titles are:
The Pioneer Award challenges investigators at all career levels to pursue new research directions and develop groundbreaking, high-impact approaches to a broad area of biomedical or behavioral science.
The Transformative Research Award promotes interdisciplinary approaches and is open to individuals and teams of investigators who propose research that could potentially create or challenge existing paradigms.
The New Innovator Award supports unusually innovative research from early career investigators who are within 10 years of their final degree or clinical residency and have not yet received a research project grant or equivalent NIH grant.
The Early Independence Award provides an opportunity for exceptional junior scientists who have recently received their doctoral degree or completed their medical residency to skip traditional postdoctoral training and move immediately into independent research positions.
---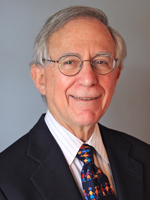 James Perrin, HMS professor of pediatrics at Massachusetts General Hospital, was among 70 regular and nine international members elected to the National Academy of Medicine who were recognized for making major contributions to the advancement of the medical sciences, health care and public health.
Election to the National Academy of Medicine is considered one of the highest honors in the fields of health and medicine and recognizes individuals who have demonstrated outstanding professional achievement and commitment to service.
Perrin holds the John C. Robinson Chair in Pediatrics at Mass General and is the founding director of the MGH Center for Child and Adolescent Health Policy, a multidisciplinary research and training center with an active fellowship program in general pediatrics. His work includes treating and working for children and adolescents with chronic health conditions. His recent research examines improving the organization of services for the care of children with autism spectrum disorders and racial and ethnic disparities in autism diagnosis and care.
---
Marc Pfeffer, the Victor J. Dzau Professor of Medicine at Harvard Medical School and senior physician at Brigham and Women's Hospital, received a lifetime achievement award at the Heart Failure Society of America (HFSA) annual scientific assembly.
Pfeffer has impacted the understanding of ventricular remodeling and treatments for heart failure. The HFSA board of directors awarded Pfeffer for his "significant and sustained contribution to the field of heart failure."
---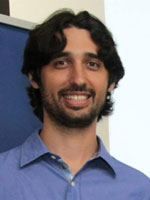 Oren Miron, HMS research associate in biomedical informatics, won first place for his three-minute pitch at Falling Walls Lab of New York. 
Winners received a cash prize and the opportunity to present at the organization's conference in November 2016. Miron's idea is to detect autism in newborns using a standard testing device now used to check for hearing impairment.
Autism affects millions of children and cost trillions of dollars each year because it is diagnosed too late for effective treatment in developed countries and goes undiagnosed in developing countries. 
---
The 2016 Forbes Under 30 Summit will be held in Boston, Oct. 16-19. HMS students Brian Powers and Aaron Schwartz were named to the Forbes 30 Under 30 list in health care for 2016, and Christopher Nabel, an HMS internal medicine resident at Brigham and Women's Hospital, was named to the 30 Under 30 list in science.
Selected by experts in their field, the list highlights 600 young innovators, entrepreneurs and leaders: 30 under the age of 30 in each of their 20 categories.
Brian Powers, Peabody Society student and MD/MBA candidate, is working on a big question: How do you get the best care to patients with the highest risks and costs? He has co-authored more than 20 peer-reviewed papers and serves as deputy editor of Healthcare: The Journal of Delivery Science and Innovation.
Aaron Schwartz, an MD/PhD candidate in the Cannon Society, is studying how common wasteful spending is in healthcare. His research focuses on algorithms to determine how much is being spent on medical services that don't make patients much healthier. He has been published in Health Affairs, JAMA Internal Medicine and the New England Journal of Medicine.
Christopher Nabel, clinical fellow in medicine at Brigham and Women's, is a physician and a researcher whose work focuses on finding treatments for Castleman's disease, a rare immune system disorder that affects the lymph nodes.
---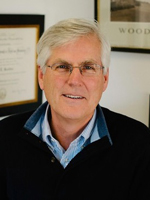 David Scadden, professor of stem cell and regenerative biology and chair of the department, has been named to receive the 2016 E. Donnall Thomas Lecture and Prize for his work on the bone marrow hematopoietic microenvironment.
The American Society of Hematology will honor Scadden, who is also the Harvard University Gerald and Darlene Jordan Professor of Medicine and a physician and director at Massachusetts General Hospital, at the organization's annual meeting and exposition in San Diego. His lecture, "Bone Marrow: Structure and function of the blood cell foundry," will focus on progress in understanding the components of bone marrow, the logic that underlies bone marrow function, and how bone marrow contributes to blood diseases and their treatment. 
Scadden's work has focused on bone marrow and stem cell transplantation. He founded and leads the Center for Regenerative Medicine at Mass General and co-founded and co-directs the Harvard Stem Cell Institute.