News
Awards & Recognition: March 2018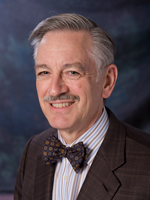 Mark Gebhardt, the HMS Frederic W. and Jane M. Ilfeld Professor of Orthopedic Surgery at Beth Israel Deaconess Medical Center, received the 2018 Diversity Award from the American Academy of Orthopaedic Surgeons during the organization's 2018 Annual Meeting. The Diversity Award recognizes members of the Academy who have distinguished themselves through their outstanding commitment to making orthopedics more representative of, and accessible to, diverse patient populations.
Chair and surgeon-in-chief of the Department of Orthopedic Surgery at the Beth Israel Deaconess Medical Center, Gebhardt was recognized for his unwavering commitment to advance diversity in orthopedics, having acted on his strong conviction that recruiting women and minorities into orthopedics is fundamental to advancing the field.
Having mentored numerous medical students, orthopedic residents and young orthopedic surgeons, he is a long-time advocate for recruiting and hiring women and minorities into the Harvard Combined Orthopaedic Residency Program–both as residents and as faculty. In addition, he is actively involved in treating patients from all ethnic and socioeconomic backgrounds.
---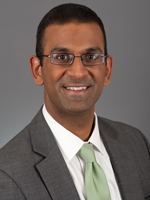 Vijay Sankaran, HMS assistant professor of pediatrics at Boston Children's Hospital, has been awarded the Gale and Ira Drukier Prize in Children's Health Research from Weill Cornell Medicine. The Drukier Prize honors an early-career pediatrician whose research has made important contributions toward improving the health of children and adolescents.
A pediatric hematologist and oncologist at Dana-Farber/Boston Children's Cancer and Blood Disorders Center, Sankaran investigates the molecular underpinnings of pediatric genetic blood disorders, focusing on inherited diseases such as sickle cell disease and thalassemia. He is being recognized for his innovative research on red blood cell disorders, using genetic studies to understand how blood cell production occurs normally and how it goes awry in disease. His findings have led to promising new therapeutic approaches for these disorders.
---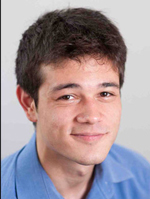 Nicholas Bodnar, a PhD candidate in the HMS Biological and Biomedical Sciences program, was one of 13 graduate students selected to receive a 2018 Harold M. Weintraub Graduate Student Award, which recognizes outstanding achievement in graduate studies in the biological sciences.
The awards will be presented May 4 at a scientific symposium at the Fred Hutchinson Cancer Research Center in Seattle, Wash. At that time, awardees will present findings from their respective research projects, which include how flu evolves, the impact of sleep on the brain, the biological mechanisms that maintain HIV infection and more.
---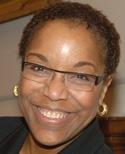 Joane Reede, dean for diversity and community partnership, was announced as the honoree for the American Cancer Society Cancer Action Network annual New England Research Breakfast on June 18 in Boston. The event brings together more than 300 leaders from business, academia, health care, government and life sciences.
Reede is being honored for her many contributions to the advancement of under-represented minority students, trainees, and professionals pursuing careers in the biomedical and health sciences.
Follow
HMS
Stay informed via email on the latest news, research, and media from Harvard Medical School.