News
June 2017 Awards & Recognition: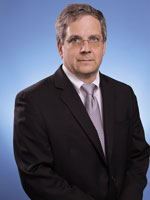 Lloyd Aiello, HMS professor of ophthalmology at Joslin Diabetes Center, received the 2017 JDRF Mary Tyler Moore and S. Robert Levine Excellence in Clinical Research Award at the JDRF conference in June.
Aiello focuses his clinical and research interests on eliminating vision loss due to diabetic retinopathy and other related retinopathies. His research aims to determine the underlying biochemistry and molecular mechanisms of these diseases, and then to develop and test novel therapeutic interventions through rigorous translational and clinical trial research.
The pioneering work of Aiello helped demonstrate the role of vascular endothelial growth factor (VEGF) in diabetic retinopathy and other retinal disorders, as well as the therapeutic potential of VEGF inhibitors in these conditions. Aiello and colleagues at the Joslin Diabetes Center also published the first evidence that protein kinase C-beta (PKC-beta) and plasma kallikrein are involved in vascular leakage in diabetic retinopathy.
---
Octavio Viramontes, a Peabody Society student at HMS, received the 2017 Excellence in Medicine Minority Scholars Award from the American Medical Association Foundation at the AMA's annual meeting in June.
Interested in applying innovative technology and entrepreneurship to solve health problems, Viramontes is a third-year medical student looking forward to building a practice in which he can reduce disparities in health while improving access to care and the quality of life for every patient. He served as co-chair of the Harvard Medical School Latino Medical Student Association from 2015-2016 where he supported Milagros Para Niños, a Boston Children's gala that raises money for underserved children.
---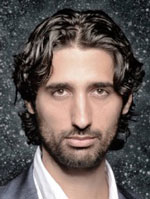 Oren Miron, research associate in biomedical informatics at HMS, won The Next Einstein Competition, an award bestowed by Hebrew University, the custodian of Albert Einstein's estate.
Miron received the award for developing a brain test that detects autism at birth and can, in turn, lead to earlier diagnoses and prompt interventions to help mitigate the severity of symptoms. The test is based on an existing brain test called the Auditory Brainstem Response (ABR), used to screen some 4 million newborns each year for hearing impairment.
---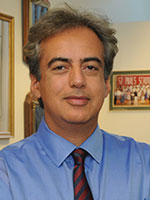 Reza Dana, the HMS Claes H. Dohlman Professor of Ophthalmology at Massachusetts Eye and Ear was named to receive the Friedenwald Award from the Association for Research in Vision and Ophthalmology, which honors outstanding research in the basic or clinical sciences as applied to ophthalmology.
Dana, who is  director of Cornea and Refractive Surgery at MEE, has conducted groundbreaking basic and translational research over the last two decades that has advanced our understanding of corneal and ocular surface biology. His investigations as applied to autoimmunity, transplantation, dry eye disease, and angiogenesis have led to many new discoveries. Much of his translational research has focused on the application of novel cytokine-based strategies for immune modulation. Recently, he demonstrated that two cytokines, interleukin-7 and -15, are essential in maintaining memory T cells in a preclinical model of ocular surface autoimmunity.
---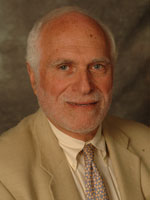 Lowell Schnipper, the HMS Theodore W. and Evelyn G. Berenson Professor of Medicine at Beth Israel Deaconess Medical Center received the 2017 Special Recognition Award from the American Society of Clinical Oncology.
The award recognizes a person who has had a major impact in areas of clinical oncology, cancer research, clinical trials, reimbursements and/or patient advocacy activities.
Schnipper, who is also chief of the Division of Hematology and Oncology at Beth Israel Deaconess, received the award in honor of the contributions he has made during his long career and recent work in health care policy and medical ethics. He established a hematology/oncology fellowship program that was innovative at the time in combing basic, clinical and translational research. Over the course of his career, his research has contributed to understanding the role of viruses in cancer, genomic instability in cancer and, more recently, quality and value in cancer care.
---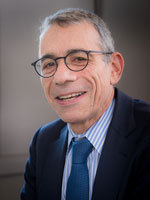 Eric P. Winer, HMS professor of medicine at Dana-Farber Cancer Center, has been named as the recipient of the 2017 Gianni Bonadonna Breast Cancer Award and Lecture by the American Society of Clinical Oncology.  
The award recognizes a researcher with a distinguished record of accomplishments in advancing the field of breast cancer and with exceptional mentoring abilities.
Winer, who is also director of the Breast Oncology Center and the Thompson Chair of Breast Cancer Research at Dana-Farber, has personally led or helped guide dozens of clinical trials and has been a mentor at Dana-Farber for the last two decades.
---
John Patti, HMS lecturer on radiology at Massachusetts General Hospital, received the Gold Medal from the American College of Radiology at the organization's annual meeting in May.
Patti was one of three pioneering innovators to receive the ACR's highest honor, which recognizes distinguished and extraordinary service to ACR or to radiology.
An expert in imaging economics and health policy, Patti widely communicated the myriad and complicated financial issues related to radiology, advocating for fair payment policies and the understanding of the critical value radiologists contribute to patient care. During his ACR leadership tenure, he championed and facilitated many critical and acclaimed ACR programs and initiatives.
---
Four Harvard Medical School researchers at Dana-Farber Cancer Institute were awarded Outstanding Investigator Awards from the National Cancer Institute for ongoing progressive research within their respective area of study. The OIA provides funding of up to $600,000 in direct costs per year for seven years to advance each researcher's respective investigations.
William Kaelin, HMS professor of medicine at Dana-Farber Cancer Institute
Kaelin has a longstanding interest in treating particular cancers, such as kidney cancer, based on an understanding of the genes that are altered in those cancers and the specific vulnerabilities created by those alterations.
Most drugs work by binding to specific proteins (referred to as their targets) and inactivating them. Unfortunately, many of the overactive proteins that cause specific forms of cancer lack potential drug-docking sites and are therefore considered "undruggable." Kaelin and Benjamin L. Ebert, MD, PhD, Professor of Medicine, Brigham and Women's Hospital and Harvard Medical School independently worked to recently discover that the drug thalidomide, which has emerged as an important drug for a form of bone marrow cancer called multiple myeloma, acts by targeting two myeloma-causing proteins that would have otherwise been considered "undruggable" for destruction.  
The OIA grant is helping Kaelin's team to apply this paradigm more broadly by looking for chemicals that will directly or indirectly target other "undruggable" cancer-causing proteins for destruction.  The grant also allows expedited research into gene editing technique, called CRISPR/Cas9, to build better cancer models in mice and to rapidly identify specific therapeutic vulnerabilities in particular cancers that can eventually be translated into new patient therapies
A. Thomas Look, HMS professor of pediatrics at Dana-Farber Cancer Institute
Look is interested in one of the most puzzling problems in cancer biology—how genes that function well under normal conditions can acquire properties enabling them to take over the cell's machinery and impose a malignant cancerous state. These so-called "oncogenes" depend on many regulators of gene expression to boost their potency.  One group of such elements, termed "enhancers," operate over large molecular distances on the chromosome to escalate oncogene activity and maintain this output at high levels for the life of the cell. Enhancers that perform this task with exceptional potency are known as "super-enhancers." Attempts to understand the basis of enhancer and super-enhancer regulation have become a high priority in cancer research, with several groups in the United States emerging as leaders in this relatively new field, including Look.
Using the NCI award, Look plans to clarify the molecular details of how cancer cells exploit a broad spectrum of regulatory elements—not only transcription factors but also specific DNA sequences and epigenetic readers, writers and erasers—to ensure that the transformed cell attains the exact oncoprotein levels needed to maintain a malignant environment. This proposed work is a logical outgrowth of research performed by Dr. Look at Dana-Farber, with the most immediate precursor being a report published in 2014 (Science 346: 1373) by Look, Marc Mansour, Richard Young and others. In it, the authors demonstrate how very subtle inserted sequences in a non-protein-coding region of the genome can recruit a number of powerful transcription factors to that site, leading to the creation of super-enhancers able to support and sustain T-cell acute lymphoblastic leukemia cells. Look is hopeful that larger-scale studies of this type have the potential to generate an enormous shift in the understanding of enhancers in the origins of human cancer and the roles of enhancer-associated proteins as therapeutic targets.
Kimberly Stegmaier, HMS associate professor of pediatrics at Dana-Farber Cancer Institute
Stegmaier is focused on researching acute myeloid leukemia (AML), the most common cause of acute leukemia in adults and the second most common cause in children. A defining feature of AML is a failure of AML cells to mature and become normal white cells, a process called differentiation. Stegmaier's laboratory had previously focused on the discovery of new approaches to induce AML differentiation by chemical screening (gene signature screening) and functional genomic (shRNA) screening; this prior work formed the basis of the NCI Outstanding Investigator application. Her OIA research is integrating innovative, powerful functional (CRISPR) and chemical genomic approaches to decipher the mechanisms underlying AML and to inform new therapeutics for children and adults with this disease. Specifically, her team is focusing on the application of these transforming approaches to identify new dependencies in high-risk subtypes of acute myeloid leukemia (AML). The ultimate goal of this work is to translate the findings to clinical trials for patients suffering from this disease.
Jean Zhao, HMS professor of biological chemistry and molecular pharmacology at Dana-Farber Cancer Institute
Zhao has been focusing on investigating molecular mechanisms of signal transduction in cancer, in particular, the Phosphatidylinositol 3-Kinase (PI3K) signal pathway, in breast cancer. Patients suffering from metastatic breast cancer frequently face a dismal prognosis, with only limited and often ineffective treatment strategies available to them. Her research aims to deliver on the promise of precision medicine by developing novel targeted therapies in combination with immunotherapy in cancer. If successful, the results from this study have the potential to dramatically affect the lives of many patients suffering from metastatic breast cancer by providing effective and safer therapeutic options.
Follow
HMS
Stay informed via email on the latest news, research, and media from Harvard Medical School.