Awards & Recognition: January 2018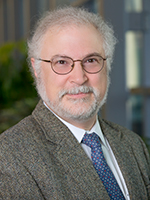 Thomas Michel, HMS professor of medicine at Brigham and Women's Hospital, was named a co-recipient of the Paul M. Vanhoutte Distinguished Lectureship in Vascular Pharmacology by the American Society for Pharmacology and Experimental Therapeutics (ASPET). He will give a talk titled "Life History of eNOS" during the ASPET Annual Meeting at Experimental Biology 2018 in San Diego, California, on April 24.
Michel, who is also senior physician in cardiovascular medicine at Brigham and Women's and co-director of the Leder Human Biology and Translational Medicine program, has led studies on the molecular mechanisms controlling the endothelial nitric oxide synthase (eNOS), a key enzyme in cardiovascular homeostasis. His laboratory was the first to clone and characterize eNOS. Michel's research studies have had a broad impact in vascular pharmacology, and they span from cellular imaging approaches to the creation and analysis of informative mouse models.
Named with Virginia Miller of the Mayo Graduate School of Medicine, winners of an ASPET 2018 Scientific Achievement Award are recognized for their excellence in the field of pharmacology.
---
Dunia Abdul-Aziz, HMS clinical fellow in otolaryngology at Massachusetts Eye and Ear received the 2017 Yellen Young Investigator Award. This endowed award supports a junior scientist studying hearing and will help Abdul-Aziz further her research on the mechanisms of inner ear stem differentiation.
---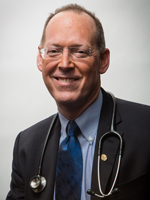 Paul Farmer, the Kolokotrones University Professor of Global Health and Social Medicine and chair of the Department of Global Health and Social Medicine at HMS, was named by the National Academy of Sciences to receive its 2018 Public Welfare Medal. He will receive the award, which is given annually to honor extraordinary use of science for the public good, at the Academy's annual meeting in April.
A physician, anthropologist and humanitarian, Paul Farmer was selected for "pioneering enduring, community-based treatment strategies that demonstrate the delivery of high-quality health care in resource-poor settings in the U.S. and other countries."
Farmer is co-founder and chief strategist of Partners In Health (PIH), an international social justice and health organization that serves poor communities in 10 countries around the world. A board-certified physician in internal medicine and infectious disease, Farmer is also chief of the Division of Global Health Equity at Brigham and Women's Hospital in Boston.
---
Noah Pettit and Qiyu Zhang, research assistant graduate students in neurobiology, were each awarded an HBI Community Resource Award by the Harvard Brain Science Initiative. The grant is to be used to purchase a community resource intended to increase the efficiency of neuroscience research at Harvard. Pettit, a fourth-year PhD candidate, will use the award to purchase a 3D printer for the HMS Neurobiology Department. Zhang, also a staff member for the Journal of Emerging Investigators (JEI), intends to use the award to support a new manuscript submission platform to assist the JEI staff with publishing the scientific research of middle and high school students.