Awards & Recognition: January 2017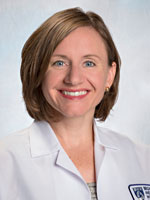 The United States Olympic Committee (USOC) has announced that Cheri Blauwet, HMS assistant professor in physical medicine and rehabilitation at Brigham and Women's Hospital, has been voted to the USOC board. Blauwet is the first person from the Paralympic movement voted to the board.
Blauwet, who is also an attending physician at Spaulding Rehabilitation Hospital, is a decorated three-time Paralympian in the sport of wheelchair racing, winning several medals in the Paralympic games, including a gold medal.
An important voice for equality in sports, Blauwet has advocated for better science and care of athletes with disabilities.
---
Two Harvard Medical School investigators will be honored by the International Society for Stem Cell Research (ISSCR) in June at the society's annual meeting in Boston.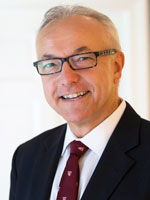 George Q. Daley, dean of HMS and former director of the Stem Cell Transplantation Program at Boston Children's Hospital, has been named as recipient of the ISSCR Public Service Award, given in recognition of outstanding contributions of public service to the fields of stem cell research and regenerative medicine.
An outstanding physician-scientist and a leading public advocate for the responsible ethical oversight of human stem cell research, Daley has long been involved in promoting and upholding rigorous standards for the field. He initiated and played key roles in the formulation of three sets of ISSCR guidelines being used around the world—the Conduct of Human Embryonic Stem Cell Research (2006), the Clinical Translation of Stem Cells (2008) and Stem Cell Research and Clinical Translation (2016).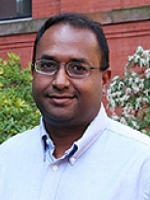 ​Jayaraj Rajagopal, HMS associate professor of medicine at Massachusetts General Hospital, will receive the society's 2017 Dr. Susan Lim Award for Outstanding Young Investigator, which recognizes exceptional achievements by an ISSCR member and early-career investigator in stem cell research.
Rajagopal has established himself as a young leader in the field of lung stem cells and lung repair, working with both mouse and human models. As a physician-scientist, Rajagopal has done genetic studies and lineage tracing in the mouse lung and established a strong research program focused on the repair and regeneration of human lung tissue. His research has provided new insights into the progression of diseases such as asthma, cystic fibrosis, COPD and lung cancers.
---
Sharon Inouye, HMS professor of medicine at Hebrew SeniorLife, has been named a 2017 Health and Aging Policy Fellow and an American Political Science Association Congressional Fellow.
Inouye is director of the Aging Brain Center at Hebrew SeniorLife's Institute for Aging Research; her research focuses on delirium and functional decline in hospitalized older patients.
As a Health and Aging Policy Fellow, Inouye will engage in ongoing mentorship, network building, professional training and policy work that will allow her to offer policy solutions to the health challenges of an increasingly aging population and the barriers to the health care system that serves them.
The American Political Science Association Congressional Fellowship Program is a highly selective, nonpartisan program that brings political scientists, journalists, federal employees and health specialists to Capitol Hill to experience Congress at work through fellowship placements on congressional staffs.
---
Two HMS faculty members were among 102 scientists and researchers named by President Obama as recipients of the Presidential Early Career Awards for Scientists and Engineers on Jan. 9. The award is the highest honor bestowed by the United States Government on science and engineering professionals in the early stages of their independent research careers.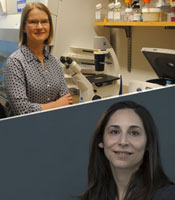 The recipients from HMS are:
 
Anna Greka, HMS assistant professor of medicine at Brigham and Women's Hospital
Maria Lehtinen, HMS assistant professor of pathology at Boston Children's Hospital
Greka and Lehtinen were nominated by the U.S. Department of Health and Human Services. Awardees are selected for their pursuit of innovative research at the frontiers of science and technology and their commitment to community service as demonstrated through scientific leadership, public education or community outreach.
---
James Philip, HMS professor of anaesthesia at Brigham and Women's Hospital, received the 2017 J. S. Gravenstein Award for lifetime achievement in the area of technology in anesthesia from the Society for Technology in Anesthesia at the society's annual meeting in January.
Philip was recognized for his numerous major contributions to technological aspects of the practice of anesthesiology, encompassing monitoring, therapy and educational simulation. He has done this by publishing, patenting and creating products to fill patient care, patient monitoring and caregiver education needs. 
---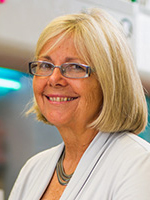 Joan Brugge, the Louise Foote Pfeiffer Professor of Cell Biology at HMS, was among three outstanding individuals recognized with the American Cancer Society Medal of Honor Award.
Brugge, who is also co-director of the Harvard Ludwig Center, was awarded the Medal of Honor for basic research for her influential contributions to the identification of the protein encoded by the Src oncogene and to the fundamental understanding of events involved in the initiation and progression of cancer.  As a trained virologist and cell biologist, Brugge continues to impact cancer research, most significantly through the use of 3-D culture systems that enable her group to better model events that control cell growth, division, migration and survival.
The Medal of Honor is awarded to those who have made the most valuable contributions to saving more lives through basic research, clinical research and cancer control.
---
Five HMS research fellows have been named to the 2017 Forbes 30 Under 30 class—two in health care and three in science. This year, judges reviewed 15,000 nominations and selected 30 individuals under 30 years old in 20 different categories. The 600 honorees were noted for their innovative spirit and passionate desire to make positive change in the world.
The honorees from HMS are as follows:
Health Care
Emilia Javorsky, HMS research fellow in dermatology at Massachusetts General Hospital
Javorsky's grad school mentor turned the ability to freeze and remove subcutaneous fat into a cosmetic-services business. Now she's trying to do the same on the medical side. Her work has led to a company that is testing a method for freezing fat anywhere in the body, with potential to treat conditions like sleep apnea and Type 2 diabetes.
Shaun Patel, HMS clinical fellow in orthopedic surgery at Massachusetts General Hospital
The chief resident in the Harvard Combined Orthopaedic Residency Program, Patel has dozens of scientific publications in surgery journals. Now he's caught the entrepreneur bug. His company, OrthoNinja, aims to streamline communication between physicians with a mobile app that allows real-time surgical consultations.
Science
Jeffrey Nivala, research fellow in genetics at HMS
Nivala is currently working on technology that can transform living cells into data storage devices by writing data into DNA and storing it in the genome of bacteria. While still pursuing his PhD, Nivala developed a way to sequence the protein of a single molecule using a nanopore—a device used to sequence DNA structures. The technology has been exclusively licensed to Oxford Nanopore Technologies.
Daisy Robinton, research fellow in pediatrics at Boston Children's Hospital
Robinton's research focuses on the cell. Her published research has included the promise of stem cell research as well as the mechanisms underlying liver cancer. In addition, she's a co-founder of Weird and Wonderful, a production company aimed at fusing the arts and science to bring an entertainment perspective to discovery.
Arun Sharma, research fellow in genetics at HMS
Sharma worked as a co-investigator on a grant funded by the Center for the Advancement of Science in Space. The project "Effects of Microgravity on Stem Cell-Derived Heart Cells from Diverse Patient Populations" was shot into space aboard the SpaceX Dragon and received by the International Space Station. Now at HMS, Sharma uses induced pluripotent stem cells to study cardiovascular biology.
---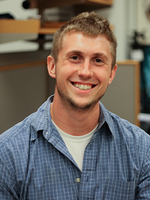 Scott Chimileski, research fellow in microbiology and immunobiology at HMS, received several awards for his imaging work.
Chimileski received a Passion in Science Award in the Art and Creativity category from New England Biolabs for spearheading an exhibit on microbes that captured their beauty, natural history and value in an effort to combat society's fear of the unseen. He was among 15 scientists recognized at the company's Massachusetts headquarters in November for "inspirational and innovative work that transcends the boundaries of pure science." He gave a talk entitled "Microbes are Beautiful."
Chimileski and Roberto Kolter, professor of microbiology and immunobiology at HMS, were among ten winning images in the 2016 BioArt competition sponsored by the Federation of American Societies for Experimental Biology. They were recognized for their image of a dime-sized biofilm of the opportunistic pathogen Pseudomonas aeruginosa.
In the Nikon Small World in Motion Competition, Chimileski received an honorable mention for his stereomicroscopy video of hundreds of Tyrophagus Casei cheese mites on a rind of cheddar cheese.
---
Sarah Pfau, research fellow in neurobiology at HMS, and Kurt Warnhoff, HMS research fellow in genetics at Massachusetts General Hospital, were named among 16 new Damon Runyon Fellows by the Damon Runyon Cancer Research Foundation, a nonprofit organization focused on supporting innovative early career researchers. The recipients of this prestigious, four-year award are outstanding postdoctoral scientists conducting basic and translational cancer research in the laboratories of leading senior investigators across the country.
The November 2016 Damon Runyon Fellows from HMS are:
Sarah Pfau, with her sponsor Chenghua Gu, associate professor of neurobiology at HMS, aims to identify the molecular regulators of blood-brain barrier heterogeneity. The blood-brain barrier protects the brain from harmful substances to ensure proper brain function. Consequently, the blood-brain barrier renders many cancer therapeutics ineffective for treatment of primary and metastatic brain tumors, as drugs that effectively treat cancer in the rest of the body cannot efficiently enter the brain. Pfau seeks to better understand how the blood-brain barrier functions by characterizing the "windows of the brain," regions where the barrier is naturally more open to allow communication between the brain and the rest of the body through the bloodstream. In determining how the blood-brain barrier is altered in these regions, she anticipates that her work will identify key molecular regulators that the brain naturally uses to open the blood-brain barrier and thus provide insight into how it can be modulated to promote drug delivery to tumors in the brain.
Kurt Warnhoff, with his sponsor Gary Ruvkun, HMS professor of genetics at Mass General, is studying how the timing of developmental events is regulated at the genetic level. Importantly, failures in normal developmental biology often give rise to cancer. MicroRNAs (miRNAs) are a class of key regulators of developmental timing. These small RNA molecules regulate gene expression, developmental transitions, metabolism, cell fate and cell death. Warnhoff's research will examine new genes and pathways that modify miRNA biogenesis and activity to affect these critical developmental processes.
The Damon Runyon fellowship encourages the nation's most promising young scientists to pursue careers in cancer research by providing them with independent funding ($231,000 total) to work on innovative projects.