Awards & Recognition: February 2018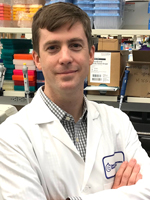 John N. Campbell, HMS instructor in medicine at Beth Israel Deaconess Medical Center, has received a Pathway to Stop Diabetes 2018 Initiator Award from the American Diabetes Association. He received the funding for his proposal "Molecular and functional taxonomy of vagal motor neurons."
A specific set of neurons, known as vagal motor neurons, is known to control digestion, insulin release, and glucose production from the liver, but scientists don't yet understand precisely how they work. Campbell is profiling gene expression in vagal motor neurons to identify genetically-distinct subtypes and then matching each subtype to its specific role in organ function. These studies will yield unprecedented insight into how the brain controls digestion and glucose metabolism and identify potential new therapeutic targets for diabetes.
---
Five HMS researchers have received awards from the Charles H. Hood Foundation, which funds cutting edge research and initiatives in the critical phases of development that may have higher risk but also have the potential for greater impact.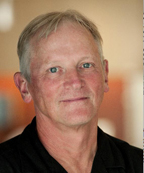 2018 Major Grant Award
Frederick Alt, professor of genetics at HMS and the HMS Charles A. Janeway Professor of Pediatrics at Boston Children's Hospital, was one of two researchers named to receive a 2018 Major Grant Award. He received the award for his project the Role of Recurrent DNA Break Cluster Genes in Brain Development and Disease.
2018 Child Health Award
Four of five recipients of the 2018 Child Health Award are HMS researchers. The recipients and their projects are as follows:
Kira Bona, HMS instructor in pediatrics at Dana-Farber Cancer Institute
PediCARE: Feasibility of Novel Poverty-Targeted Intervention to Reduce Childhood Cancer Disparities
Andrew Kodani, HMS instructor in pediatrics at Boston Children's Hospital
Zika Virus Alters Centrosome Architecture to Abrogate Developmental Signaling in the Brain  
Aaron Remenschneider, HMS lecturer on otolaryngology, part-time and investigator at Massachusetts Eye and Ear 
Advancing Pediatric Tympanoplasty with 3-Dimensionally Printed Eardrums
Sichen Shao, assistant professor of cell biology at HMS
Activation of Nonsense-mediated Decay in Genetic Diseases and Childhood Development
---
Sandeep Robert Datta, associate professor of neurobiology at HMS, was awarded an Edward N. And Della L. Thome Memorial Foundation Award in Alzheimer's Disease Drug Discovery research for a collaborative project between Datta's lab and the labs of Bernardo Sabatini, the Alice and Rodman W. Moorhead III Professor of Neurobiology at HMS, and Beth Stevens, HMS associate professor of neurobiology at Boston Children's Hospital, in order to look at new potential mechanisms and therapies for Alzheimer's disease.
---

Atul Gawande, the HMS Samuel O. Their professor of surgery at Brigham and Women's Hospital, was named to receive the Isadore Rosenfel Award for Impact on Public Opinion at the 2018 Research!America Advocacy Awards on March 14 in Washington, D.C. Gawande will be honored for dramatically raising the profile of health systems research and promoting evidence-based research to improve health care delivery.
---

David Sinclair, professor of genetics, has been named an Officer (AO) in the General Division of the Order of Australia. He was honored for distinguished service to medical research into the biology of aging and lifespan extension, as a geneticist and academic, to biosecurity initiatives, and as an advocate for the study of science.
---

Eric Fischer, assistant professor of biological chemistry and molecular pharmacology at HMS, is a 2018 recipient of the Damon Runyon-Rachleff Innovation Award, which funds cancer research being conducted by scientists who lack sufficient preliminary data to obtain traditional funding. Fischer's research will expand our molecular understanding for the mechanism of action of degraders, small molecules that hijack the cellular waste disposal system to remove a cancer-causing protein from the cell, and further develop a novel class of small molecule degraders to target oncogenic gene products. He anticipates that this work will contribute to the development of novel medicines for many cancers.
---
Jacob Holzer, HMS instructor in psychiatry, part-time, at McLean Hospital, and Ivana Viani, a fifth-year HMS graduate student, have been awarded the 2017 Larry H. Strasburger Award for outstanding presentation to the Program in Psychiatry and the Law, which is a forensic think tank and forensic research unit of Harvard Medical School, Beth Israel Deaconness Medical Center Department of Psychiatry and Massachusetts Mental Health Center. Holzer presented research on the "lone wolf" terrorist category; Viani presented on unswerving medical ethical commitment during the Balkan genocidal wars of the 1990s.
---
Three Harvard Medical School researchers have been named among 15 new Damon Runyon Fellows by the Damon Runyon Cancer Research Foundation. The recipients of this four-year award are outstanding postdoctoral scientists conducting basic and translational cancer research in the laboratories of leading senior investigators across the country.
The November 2017 Damon Runyon Fellows from HMS and their research interests are:
Zhejian Ji, research fellow in cell biology, with his sponsor Tom Rapoport, professor of cell biology, studies the function of a critical ATPase protein called p97 in an important cellular process called protein degradation, which regulates proteins and can promote cancer cell proliferation and survival. Ji's goal is to understand the molecular mechanism of how p97 functions. A better understanding of p97 could ultimately benefit the development of anti-cancer drugs based on p97 inhibition.
Lucy Liu, research fellow in genetics, with her sponsor Norbert Perrimon, the James Stillman Professor of Developmental Biology Genetics, studies cachexia, a complex metabolic syndrome characterized by a rapid and irreversible loss of body mass, which significantly impedes disease treatment success. This body-wasting phenomenon is a common feature in many types of cancers, but the causes are unknown. Liu is investigating the tumor-derived signaling mechanisms that lead to systemic cachexia and muscle wasting. As no current therapies exist for the reversal or delay of cachexic symptoms, identifying the triggers that lead to systemic body mass loss is imperative to improve our understanding of all cancers and to identify putative drug targets.
Chuchu Zhang, research fellow in cell biology, with her sponsor Stephen Liberles, professor of cell biology, aims to understand how the sensory organ called Area Postrema (AP) detects and generates nausea. Intense and protracted nausea and vomiting are major side effects of cancer therapy, with current anti-emetic drugs demonstrating only limited efficacy. Zhang plans to focus on a particular group of neurons in AP that are potentially involved in nausea responses and use techniques to map and manipulate this circuit to reveal the neuronal substrates for nausea sensation in the brain. This project will advance our basic understanding of how nausea-inducing stimuli are detected and processed, and may lay the foundation for developing new treatment strategies.
The fellowship encourages the nation's most promising young scientists to pursue careers in cancer research by providing them with independent funding ($231,000 total) to work on innovative projects.