Awards & Recognition: February 2016

Eric Lander, professor of systems biology at Harvard Medical School, was named the winner of the 2015 Philip Hauge Abelson Prize awarded by the American Association for the Advancement of Science (AAAS). The award is presented annually for scientific achievement, contributions to advancing science or for other notable services to the scientific community.
According to a press released from AAAS, Lander is being honored for "advancing science in society through his extraordinary contributions, his ability to explain science to the public and students, as well as his work bringing science to bear in serving the public."
President and founding director of the Eli and Edythe L. Broad Institute of MIT and Harvard University, Lander also serves as co-chair of the President's Council of Advisors on Science and Technology, which provides direct advice to the president on matters of science and technology.
As a principal leader of the historic international Human Genome Project, one of Lander's seminal achievements is the sequencing and interpretation of the human genome. This changed the course of biological research by providing an inventory of human genes and a reference for human genetic variation as well as conserved genetic elements.
Lander is also recognized for his exceptional skill as a science communicator and for his contributions to science policy.
Established in 1985 by the AAAS board of directors, the Abelson Prize consists of a commemorative medallion and an honorarium of $5,000. The award was bestowed upon Lander during the AAAS annual meeting in Washington, D.C., on Feb. 12. 
---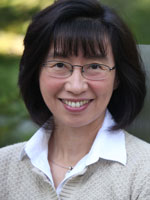 Jeannie Lee, HMS professor of genetics and pathology at Massachusetts General Hospital, has been selected to receive the 2016 Lurie Prize in Biomedical Sciences from the Foundation for the National Institutes of Health.
Lee is being recognized for uncovering the functions of long, noncoding RNA in epigenetic regulation.
The $100,000 prize recognizes outstanding achievement by a promising young scientist in biomedical research. The award will be presented to Lee on May 18 in Washington, D.C.
---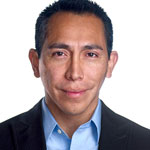 Fernando Camargo, HMS associate professor of stem cell and regenerative biology at Boston Children's Hospital, has received the Vilcek Prize for Creative Promise in Biomedical Science. Camargo, along with seven other recipients, will visit New York City in the early spring to receive a $100,000 cash reward and trophy designed by Stefan Sagmeister.
Camargo, who is originally from Peru, has always been interested in the prospect of uncovering the cause of disease and developing life-saving cures. He is recognized for his work on the molecular controls of cell growth and the mechanism of blood cell production, which could advance cancer treatment and improve transplantation outcomes.
Over the years, Camargo's work has led to a wealth of insights, such as how cells use a crowd-sensing mechanism, mediated by the Yap1 protein, to control organ size and how Yap1 can either boost or stall the proliferation and activity of stem cells. Currently, Camargo is working on developing ways to boost or suppress Yap1 in cells for an array of clinical applications, including cancer treatment and regenerative medicine.
Each year the Vilcek Foundation recognizes young foreign-born innovators who have made lasting contributions to American society in the areas of biomedical research, the arts and the humanities.
---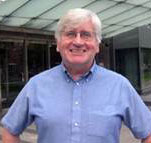 Peter Howley, the HMS Shattuck Professor of Pathological Anatomy, has received a National Cancer Institute Outstanding Investigator Award for his work in translating what we know and continue to learn about papillomavirus-host cell interactions and to identify therapeutic targets for treating HPV-positive cancers and precancers.
The award provides funding of up to $600,000 to investigators with outstanding records of productivity in cancer research to support new projects with unusual potential in cancer research over a period of seven years. It was developed to provide investigators with substantial time to break new ground or extend previous discoveries to advance biomedical, behavioral or clinical cancer research.  
---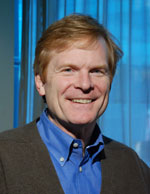 Christopher A. Walsh, the HMS Bullard Professor of Pediatrics and Neurology and chief of the Division of Genetics and Genomics at Boston Children's Hospital, was awarded the Perl-UNC Neuroscience Prize for the "discovery of genes and mechanisms regulating human cortical development," by the UNC School of Medicine.
Walsh will visit Chapel Hill,  April 8 to receive the $20,000 cash award and give a lecture on his work.
"Dr. Walsh's study of genetic mutations and gene functions associated with abnormal brain development have provided invaluable new insights into how the human cerebral cortex develops," said William Snider, director of the UNC Neuroscience center and chair of the Perl-UNC Neuroscience Prize selection committee. "Further, his work provides a foundation for improved diagnosis and treatment of several pediatric brain diseases including autism."
Walsh and collaborators have defined the genetic mechanisms of developmental abnormalities of the human brain, including conditions where cortical neurons fail to migrate and form the normal cortical layers. Recently Walsh and collaborators have identified mutations in more than 10 genes that cause a condition called microcephaly (small brain), which is a major cause of intellectual disabilities. Some of the genes control the mechanisms of cell division; others control the structure of chromatin—how DNA is packaged inside cells and how gene expression is regulated. Also, Walsh and collaborators found that many of these genes control cell fate—whether cells become neurons or continue to divide as progenitor cells or stem cells. This plays a direct role in the size of the brain. Walsh is also a Howard Hughes Medical Institute Investigator. His lab is also attempting to define the genetic mutations involved in high risk of autism. 
---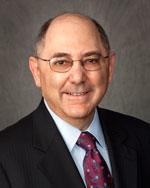 Elliott Antman, HMS professor of medicine at Brigham and Women's Hospital, will be honored with the Paul Dudley White Award by the American Heart Association at the annual Boston Heart and Stroke Ball on April 30.
A leader in cardiovascular research, Antman has authored or co-authored more than 700 scientific articles and led numerous multicenter trials. He is immediate past president of the American Heart Association and has served the organization in various volunteer and leadership roles since 1977.
Patrick O'Gara, HMS professor of medicine at Brigham and Women's, said Antman is "a revered mentor and professional role model whose interests in education, training and the future of clinical research help define his current work at Harvard Medical School and beyond."
Lee Schwamm, HMS professor of neurology and director of the Stroke Service at Massachusetts General Hospital, also praised Antman's contributions to the field of cardiology, specifically in the area of acute coronary ischemic syndromes. Through the development of biomarkers, Antman has helped "improve detection of events and risk of future events," said Schwamm.
As president of the American Heart Association from 2014 to 2015, Antman emphasized the importance of technology and data strategies in advancing cardiovascular and brain health and improving patient outcomes. He chaired the organization's first-ever Data Summit in April 2015 and provided key guidance for the association's inaugural Health Tech Forum in September 2014.
Antman is also associate dean for clinical and translational research at HMS as well as a senior investigator in the Thrombolysis in Myocardial Infarction (TIMI) Study Group and a senior physician in the Division of Cardiovascular Medicine at Brigham and Women's.
The award, named in honor of American Heart Association co-founder Paul Dudley White, is given to a Massachusetts physician and represents the organization's most prestigious tribute. A committee of Massachusetts doctors selected Antman to be this year's award recipient.
---
Four Harvard Medical School postdoctoral scientists are among 19 researchers who have been named Damon Runyon Fellows, an award that supports early career investigators who are conducting basic and translational cancer research.
The November 2015 Damon Runyon Fellows are:
The fellowship from the Damon Runyon Cancer Research Foundation encourages promising young scientists to pursue careers in cancer research by providing them with up to $248,000 in independent funding for four years to work on innovative projects.