Awards & Recognition: August 2018
Alan D'Andrea, the HMS Alvan T. and Viola D. Fuller American Cancer Society Professor of Radiation Oncology at Dana-Farber Cancer Institute, and Reed Drews, HMS associate professor of medicine at Beth Israel Deaconess Medical Center, were among several leaders in hematology named to be honored at the American Society of Hematology Annual Meeting and Exposition in December in San Diego.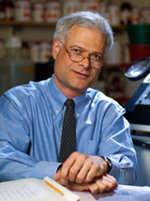 D'Andrea, was named with Neal Young, of the National Heart, Lung and Blood Institute, to receive the Ernest Beutler Lecture and Prize, a two-part lectureship that recognizes major translational advances related to a single topic. D'Andrea and Young are being honored for their research contributions to the study of inherited and acquired bone marrow failure syndromes. D'Andrea will present his basic research in Fanconi anemia, a constitutional marrow failure syndrome.
D'Andrea's laboratory is focused on understanding the genetic pathways that lead to bone marrow failure—in which the bone marrow does not make enough blood cells—and cancer. Among his major scientific achievements, D'Andrea's laboratory demonstrated an important molecular link between Fanconi anemia (FA), a rare genetic bone marrow failure disorder, and common cancers that affect the general population, such as breast, ovarian and prostate cancers. His other notable scientific accomplishments include the discovery that inhibiting the transforming growth factor (TGF- β) pathway, which plays a role in cell signaling, helps avoid bone marrow failure and therefore may be a potential therapeutic target for people with FA. His work on FA and its many interconnections with other important cancer susceptibility pathways holds promise for future basic research discoveries and therapeutic interventions.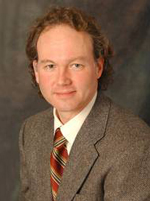 Drews was named to receive the 2018 Mentor Award and is being honored for sustained, outstanding commitment to the training and career development of early-career hematologists. He is being recognized for 20 years of dedicated service mentoring nearly 120 fellows and 600 students at Beth Israel Deaconess, where he started his own career. He has directed the Beth Israel Deaconess hematology/oncology fellowship program since 1997 and has served as hematology residency education coordinator and the assistant chief of medicine for medical student education, among other leadership positions.
---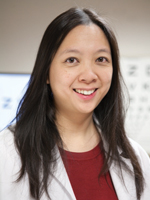 Jennifer Sun, HMS associate professor of ophthalmology at Joslin Diabetes Center, received the 2017 Juvenile Diabetes Research Foundation's (JDRF) Mary Tyler Moore and S. Robert Levine Excellence in Clinical Research Award, which is given to recognize outstanding clinical and translational type 1 diabetes research. Sun is chair of the Diabetic Retinopathy Clinical Research Network (DRCR.net), a national collaborative network dedicated to facilitating multicenter clinical research for diabetic retinopathy, diabetic macular edema, and related disorders. She focuses her clinical and research interests on eliminating vision loss due to diabetic retinopathy and other related retinopathies.
---
Three HMS scientists were among 18 early career researchers named Damon Runyon Fellows by the Damon Runyon Cancer Research Foundation. The recipients of this four-year award are postdoctoral scientists conducting basic and translational cancer research in the laboratories of leading senior investigators across the country. The fellowship encourages the nation's most promising young scientists to pursue careers in cancer research by providing them with independent funding ($231,000 total) to work on innovative projects.
The May 2018 Damon Runyon Fellows from HMS follow:
Whitney Johnson, HMS research fellow in pediatrics at Boston Children's Hospital, with her sponsor David Pellman, the HMS Margaret M. Dyson Professor of Pediatric Oncology at Dana-Farber Cancer Institute, is studying how genome rearrangements occur in cancer, using artificial pancreatic cancer organoids—clusters of cells that act as a model system. Cancer cells have unstable genomes that mutate and rearrange at a high rate compared to normal cells. Ultimately, Johnson hopes to understand how genome instability may be exploited to improve cancer treatments, including immunotherapy.
Nagarajan (Sandy) Nandagopal, research fellow in systems biology with his sponsors Galit Lahav, head of the Department of Systems Biology, and Sean Megason, associate professor of systems biology, is focusing on genes in the bHLH family and their role in signal integration to help decide whether cells grow and divide, differentiate, migrate or even die. bHLH genes are involved in fate choices in stem cells of the brain, intestines, skin and other tissues. They are also commonly misregulated in cancers, such as neuroblastomas and glioblastomas. By comparing signal integration by bHLH circuits in normal and cancer cells, Nandagopal aims to discover how errors in fate decisions occur, and how they can be corrected.
Yuxiang Zhang, HMS research fellow in genetics at Boston Children's, with his sponsor Frederick Alt, the HMS Charles A. Janeway Professor of Pediatrics at Boston Children's, is studying the mechanisms that promote recurrent DNA double strand break clusters (RDCs) in the brain and liver and how these breaks in the DNA are repaired to maintain genomic stability and suppress tumors. Recently, RDCs were found in neural stem and progenitor cells. This work may reveal if DNA breaks in RDC genes predispose individuals to genomic variations that could contribute to cancers and other diseases.
---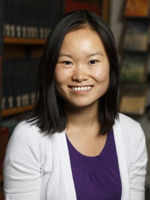 Susan Shao, HMS assistant professor of cell biology, was named a 2018 Vallee Foundation Scholar, which supports outstanding young scientists who strive to advance their field with innovative and cutting edge techniques.
Shao's research focuses on the molecular mechanisms of protein quality control that are critical for maintaining cellular homeostasis. By studying the fate of newly synthesized proteins using biochemistry, structural biology and cell biology approaches, her research will contribute to a better understanding of human diseases such as neurodegeneration and cancer.
---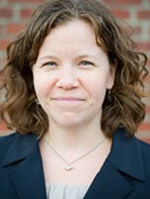 Erin Dunn, HMS assistant professor of psychology in the Department of Psychiatry at Massachusetts General Hospital, was one of three scientists announced to receive its 2018 Rising Star Awards, which support emerging leaders in the field of neuropsychiatry and identify and fund pivotal, innovative research on the causes of and cures for brain disorders.
Dunn is a social and psychiatric epidemiologist who was named to receive the 2018 One Mind Peter Chiarelli Rising Star Collaborative Research Award. She will analyze extensive data from the Pregnancy and Childhood Epigenetics consortium, and other cohorts, to understand why childhood stress is a major risk factor for depression in adolescents and young adults. She hypothesizes that the effects of stress are time-sensitive and focuses her initial analysis on alterations in DNA methylation and gene expression in early childhood (0 – 5 years).
---
Two HMS researchers were among three named to receive the Society for Immunotherapy of Cancer (SITC) 2018 Fellowship Awards, which support the next generation of cancer immunotherapy and tumor immunology experts through dedicated funding of novel research. The award recipients will be honored at the society's annual meeting in Washington, D.C. in November.
The 2018 SITC Fellowship Award recipients from HMS are:
David Liu, HMS clinical fellow in medicine at Dana-Farber Cancer Institute 
Award: SITC-Bristol-Myers Squibb Postdoctoral Cancer Immunotherapy Translational Fellowship Award 
Project Title: "Dissecting Differential Response to Immunotherapy in Melanoma through Clinical Computational Oncology" 
Award Amount: $200,000 (two years)
Bryan Choi, HMS clinical fellow in neurosurgery at Massachusetts General Hospital
Award: SITC-AstraZeneca Postdoctoral Cancer Immunotherapy in Combination Therapies Clinical Fellowship Award 
Project Title: "Combination Immunotherapy with Chimeric Antigen Reception T cells and Bispecific T-cell Engagers for Glioblastoma" 
Award Amount: $100,000 (one year)
---
Two HMS scientists at Massachusetts Eye and Ear were recently honored.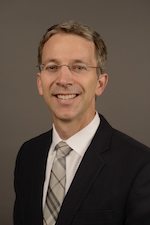 Kevin Emerick, HMS assistant professor of otolaryngology at Mass. Eye and Ear received the Chris O'Brien Traveling Fellowship from the Research and Education Foundation of the American Head and Neck Society.
With this fellowship, Emerick, who is also associate program director of the Harvard Otolaryngology Residency Program and a head and neck surgeon at Mass Eye and Ear, aims observe the work of fellow head and neck surgeons in Australia and New Zealand and, more importantly, to forge the relationships needed to make real change for patients dying from skin cancer.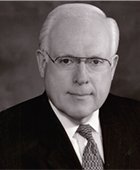 Gerald Healy, HMS professor of otolaryngology, part-time at Mass. Eye and Ear, was selected to be a member of the first class of Master Surgeon Educators of the American College of Surgeons. He is the only otolaryngology member. Healy is also the emeritus Surgeon-in-Chief and Gerald B. Healy Chair in Otolaryngology at Boston Children's Hospital.
---
Two HMS young scientists who are pursuing research to further the understanding and treatment of neurological conditions each received a Regeneron Prize for Creative Innovation, which is designed to recognize, reward and foster talented early-career biomedical scientists.
Lauren Orefice, HMS research fellow in neurobiology, won the Regeneron Prize for Creative Innovation by a Postdoctoral Fellow. She studies the function of sensory neurons in mouse models of autism spectrum disorders (ASDs), with the hypothesis that disrupted functioning of these neurons contributes to the development of the behavioral manifestations of ASDs. Specifically, she has shown that mice harboring mutations in certain ASD-associated genes show hypersensitivity across the body along with the core social and cognitive deficits usually associated with ASD mouse models. Her data suggest a causal link between sensory sensitivity and the development of core autistic-like behaviors. Orefice hopes her research will lead to more effective early interventions for patients with autism.
London Society student Clara Kwon Starkweather won the Regeneron Prize for Creative Innovation by a Graduate Student. She studies the association between the firing of midbrain dopamine neurons and belief-related behaviors. In her recent work with mice, Starkweather showed that neurons fire differently depending on how confident the mice were that they were about to receive a water reward. She hopes to ultimately use this research to better understand and treat psychiatric diseases characterized by disrupted belief states, such as schizophrenia.
The two winners will each receive a $50,000 cash prize, and HMS will receive a donation to support its seminar series.
---
Two members of the HMS community were awarded the 2018 Dean's Award for Leadership in the Advancement of Women. Initiated by Dean Joseph B. Martin, the award recognizes faculty and staff members committed to the recruitment, retention and advancement of women at Harvard Medical School and Harvard School of Dental Medicine.
Keith Lillemoe, the HMS W. Gerald Austen Professor of Surgery at Massachusetts General Hospital, received  the Joseph B. Martin Deans Leadership Award for the Advancement of Women Faculty.
Dominic Hall, curator of the Warren Anatomical Museum, received the Joseph B. Martin Dean's Leadership Award for the Advancement of Women Staff.