News
Awards & Recognition: April 2015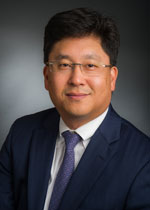 The American Association for Cancer Research (AACR) recognized William Hahn with the 39th annual Richard and Hinda Rosenthal Memorial Award at the AACR Annual Meeting 2015 in Philadelphia, April 18-22.
Hahn, Harvard Medical School associate professor of medicine, chief of the Division of Molecular and Cellular Oncology and director of the Center for Cancer Genome Discovery at Dana-Farber Cancer Institute, is being honored for his seminal contributions to the understanding of the mechanisms underlying cancer initiation, maintenance and progression.
This award provides incentive to young investigators early in their careers; recipients must be no older than 50 at the time the award is received. It was established to recognize research that has made, or promises to soon make, a notable contribution to improved clinical care in the field of cancer.
---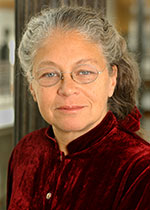 Nancy Oriol, dean for students at Harvard Medical School, has been honored by her physician peers as the 2015 Community Clinician of the Year of the Suffolk District Medical Society, one of the district societies of the Massachusetts Medical Society, the statewide professional association of physicians.   
The Community Clinician of the Year Award was established in 1998 by the Massachusetts Medical Society to recognize physicians from each of the society's 20 district societies who have made significant contributions to their patients and the community. The Suffolk district includes nearly 4,000 physicians who live and work in Boston and adjacent communities.  
Oriol is also HMS associate professor of anesthesiology at Beth Israel Deaconess Medical Center and a lecturer in the HMS Department of Global Health and Social Medicine. She is the co-founder and former executive director of the HMS Family Van, a mobile health service that delivers preventative screening, wellness counseling and referral for treatment or care to thousands of people within Boston neighborhoods where people lack insurance or are at higher risk for disease due to race, gender or socioeconomic status.
---
Four Harvard Medical School students have been named Massachusetts Medical Society Scholars for 2015. Henrietta Afari, Joshua Feblowitz, Nicole Jackson and Katherine Schiavoni each received the $10,000 scholarship, which is based on academic achievement, community service and financial need.
The scholarship is given annually to 16 fourth-year medical students expected to graduate from one of the following schools: Boston University School of Medicine, Harvard Medical School, Tufts University School of Medicine or the University of Massachusetts Medical School. More than $1.8 million has been given to 184 students from medical schools in Massachusetts since the start of the program in 1993.
---
Three Harvard Medical School students have been awarded 2015 Paul & Daisy Sorus Fellowships for New Americans. Yakir Reshef, Andre Shomorony and Daniela Delgado will receive a fellowship of up to $90,000 over two academic years to cover tuition and stipends. Incoming student Krzysztof Franaszek was also named a Soros fellow.
These HMS award winners were selected from a pool of 1,200 applicants. The Paul & Daisy Soros Fellowships for New Americans funds the graduate education of immigrants and children of immigrants who are poised to make significant contributions to U.S. Society, culture or their academic fields.
Yakir Reshef, born in Israel, is pursuing an MD in the Harvard-MIT Health Sciences and Technology program and a PhD in computer science at Harvard University. As an undergraduate at Harvard College, he helped develop a statistical method for detecting new relationships in large data sets. After graduating, Reshef worked in Israel as a software engineer and then studied as a Fulbright scholar in the department of mathematics and computer science at the Weizmann Institute of Science. Reshef is interested in marrying computational expertise with medical knowledge and hopes to help translate improved data analysis methods into better outcomes for patients.
Andre Shomorony was born in Rio de Janeiro, Brazil, and moved to the U.S. at age 15. He studied biomedical engineering at Yale University and conducted research in micro-tissue engineering and cancer biology. Shomorony is pursuing an MD with an added focus on biomedical research in the Harvard-MIT Health Sciences and Technology program. He hopes to work at the intersection of engineering and surgery, developing new tools and techniques to improve the field of reconstructive surgery.
Daniela Delgado, born in Bogota, Colombia, moved to the United States at the age of 12. At the University of Miami, she founded Progresa, a community-based research project aimed to increase access to education for farmworker children. Her research focus as a medical student at HMS is on the health needs of domestic workers. She intends to use her medical and policy training to advocate for minority communities as a community physician.
Krzysztof Franaszek, born in Kraków, Poland, is an aspiring physician-scientist in the biotech field. His work has focused on using novel molecular genetics and bioinformatics techniques to study protein expression in cellular and viral systems. Franaszek will begin his work toward an MD at Harvard Medical School and the Massachusetts Institute of Technology where he hopes to combine his studies with further disease-oriented research.
This program, established in 1997 by Paul and Daisy M. Soros of New York as a charitable trust, supports the graduate studies by New Americans—immigrants and children of immigrants.
---
Anne Berens, an HMS student, was chosen to receive a Julius B. Richmond Fellowship from the Center on the Developing Child at Harvard University. She will receive $10,000 during the 2015-2016 academic year to fund independent, interdisciplinary research. Berens is interested in developing and implementing tailored assessment tools to measure childhood adversity in low-income countries.
The Richmond Fellowship program is designed to foster students' interdisciplinary thinking, build their skills in communication and knowledge translation for the public, and provide the support of a community-driven belief in the power of science to catalyze fresh thinking about how to reduce disparities in child health and development.
---
The American Academy of Arts and Sciences announced the election of its 2015 class, including four Harvard Medical School scientists.
One of the nation's most prestigious honorary societies and a leading center for independent policy research, academy members include some of the world's most accomplished leaders from academia, business, public affairs, the humanities and the arts.
"We are honored to elect a new class of extraordinary women and men to join our distinguished membership." Don Randel, chair of the academy's board of directors, said in a statement. "Each new member is a leader in his or her field and has made a distinct contribution to the nation and the world. We look forward to engaging them in the intellectual life of this vibrant institution."
HMS faculty in the new class, who will be inducted at a ceremony in October in Cambridge, Mass., include:
Marcia Angell, Senior Lecturer on Social Medicine in the Department of Global Health and Social Medicine and former editor of the New England Journal of Medicine;
David Ginty, Edward R. and Anne G. Lefler Professor of Neurobiology in the Department of Neurobiology and Howard Hughes Medical Institute Investigator;
Margaret Livingstone, Takeda Professor of Neurobiology in the Department of Neurobiology; and
Gerhard Wagner, Elkan Blout Professor of Biological Chemistry and Molecular Pharmacology in the Department of Biological Chemistry and Molecular Pharmacology.
---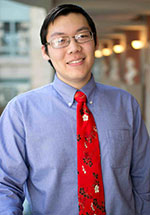 HMS students Aleksandra Olszewski and Matthew Young were chosen by the Fellowships at Auschwitz for the Study of Professional Ethics (FASPE) to participate in a two-week program in which graduate students apply the lessons of history to current ethical challenges they will confront in their own professions. The program will take place this summer in New York, Germany and Poland.
"I found myself drawn to the pediatric intensive care unit because I preferred the complexity of the medical and ethical decisions," said fourth-year student Olszewski, a native of Poland who grew up mainly in Wisconsin. "FASPE not only offers the opportunity to study medical ethics, but also to learn hands-on about an inexplicable transition from taking advantage of vulnerable populations to dehumanizing and attempting to destroy them. I hope the experience will push me to be even more cognizant of and active against inequalities in access to and provision of care."
"I believe FASPE will help mature my worldviews, profoundly broaden my horizons and equip me with many more perspectives, making me a more thoughtful participant in our society's ethical struggles," said Young, a third-year student who intends to become involved with American health care policy as a physician and who will begin a law degree at Harvard in the fall. Young has a particular interest in "the relationship between state authority and health care resource allocation, as well as how contemporary bioethics struggles with the spectrum of physician-aided dying."
Olszewski and Young will join 62 FASPE Fellows who represent a broad range of religious, ethnic and racial backgrounds; participants were chosen through a competitive process that drew nearly 1,000 applicants from around the world. 
---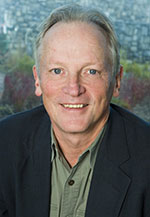 Frederick Alt, HMS professor of genetics, director of the Program in Cellular and Molecular Medicine at Boston Children's Hospital and a Howard Hughes Medical Institute Investigator, has been awarded the 2015 Szent-Györgyi Prize for Progress in Cancer Research by the National Foundation for Cancer Research.
The selection committee was unanimous in its decision to recognize Alt, whose work has proved fundamental to the modern understanding of cancer—not only how the lethal disease forms, but also how it can become resistant to treatment.
In particular, his seminal discoveries of gene amplification and his pioneering work on molecular mechanisms of DNA damage repair have helped to usher in the era of genetically targeted therapy and personalized medicine.
Alt's discovery of gene amplification in chemotherapy-resistant cancer cells—which revealed that cells can produce multiple copies of a gene—was revolutionary, coming at a time when the human genome was widely believed to be stable and inflexible.
This radical concept suggested that cancer cells could change their genes, a process that would both allow the cells to develop more potent cancer-causing genes as well as evolve resistance to treatment.
Alt, who is also the HMS Charles A. Janeway Professor of Pediatrics, proved the generality of his initial discoveries when he showed that the gene n-myc is commonly amplified in the childhood cancer neuroblastoma. Today, genomic instability is recognized as one of the hallmarks of cancer. 
---
Two medical education teams at Harvard Medical School were named winners of the Costs of Care and ABIM Foundation's Teaching Value and Choosing Wisely Challenge.
The challenge, now in its second year, sought to identify the most promising innovations and bright ideas for teaching high-value care and stewardship to medical students, trainees and faculty. A panel of experts reviewed 80 entries and judged them on their innovativeness, feasibility and relevance to the current training environment.
Sara Fazio, HMS associate professor of medicine, and Grace Huang, HMS associate professor in medicine, both at Beth Israel Deaconess Medical Center, were among a team of medical educators who received an Innovations award for modifying the traditional SOAP note template to include a discussion of value. By embedding value consideration into a routine practice, students reported greater comfort with initiating discussions about overuse with their clinical teams.
HMS faculty at Brigham and Women's Hospital received a Bright Ideas award for an intervention that could be successfully implemented on a larger scale. These include: Kei Ouchi, instructor in emergency medicine; Jeremiah Schuur, assistant professor of emergency medicine; and Susan Block, professor of psychiatry. Mara Schonberg, assistant professor of medicine at Beth Israel Deaconess, also received this award. They propose to ask emergency providers caring for elderly patients, "Would you be surprised if your patient died in the next 12 months?" Those who answer "no" will be given a structured conversation guide to facilitate improved end-of-life planning.
Neel Shah, HMS assistant professor of Obstetrics, Gynecology and Reproductive Biology, is founder and executive director of Costs of Care.
Follow
HMS
Stay informed via email on the latest news, research, and media from Harvard Medical School.