Ancient DNA Provides New Insights into Ashkenazi Jewish History
Analysis reveals medieval genetic diversity, illuminates founder event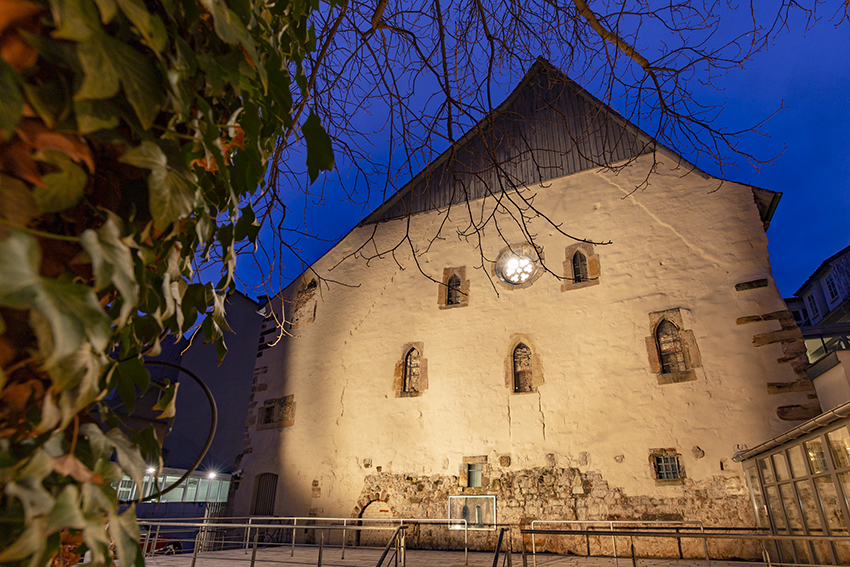 The Old Synagogue of the medieval Jewish community of Erfurt. It is one of the oldest intact synagogues in Europe and now serves as a museum documenting Jewish life in the city. Image: Stadtverwaltung Erfurt
The largest study to date of ancient DNA from Jewish individuals reveals unexpected genetic subgroups in medieval German Ashkenazi Jews and sheds light on the "founder event" in which a small population gave rise to most present-day Ashkenazi Jews.
The findings, spearheaded by geneticists from The Hebrew University of Jerusalem and Harvard Medical School, were published Nov. 30 in Cell.
About half of Jewish people around the world today identify as Ashkenazi, meaning that they descend from Jews who lived in Central or Eastern Europe. The term was initially used to define a distinct cultural group of Jews who settled in the 10th century in the Rhineland in western Germany.
Despite much speculation, many gaps exist in our understanding of the origin of Ashkenazi Jews and the demographic upheavals they experienced during the second millennium.
To answer some of these pressing questions, the 30-person team — led by Shai Carmi at The Hebrew University and David Reich at HMS — analyzed DNA from the remains of 33 individuals buried in a medieval Jewish cemetery in Erfurt, Germany.
Erfurt's medieval Jewish community existed between the 11th and 15th centuries, with a short gap following a massacre in 1349. At times, it thrived and was one of the largest Jewish communities in Germany. Following the expulsion of all Jews in 1454, the city built a granary on top of the Jewish cemetery.
In 2013, the granary stood empty and the city permitted its conversion into a parking lot. This required additional construction and an archaeological rescue excavation. The genetics team received a special permit from the local Jewish community, which allowed the researchers to retrieve DNA from detached teeth that had already been collected as part of the rescue excavation.
Science. Medicine. Humanity.
Harvard Medicine magazine delivered to your inbox