4 HMS Faculty Elected to National Academy of Sciences
Scientists honored for achievements in original research
Four Harvard Medical School faculty have been elected to the National Academy of Sciences this year, honored for "their distinguished and continuing achievements in original research."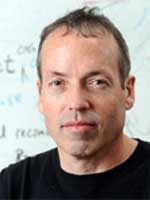 Those elected to the NAS this week include David D. Ginty, investigator, Howard Hughes Medical Institute and the Edward R. and Anne G. Lefler Professor of Neurobiology at HMS; Barbara B. Kahn, vice-chair for research strategy and the George Richards Minot Professor of Medicine at HMS and Beth Israel Deaconess Medical Center; Rachel I. Wilson, the Martin Family Professor of Basic Research in the Field of Neurobiology at HMS; and Junying Yuan, the Elizabeth D. Hay Professor of Cell Biology at HMS.
The four are among 84 new members and 21 foreign associates recognized by the NAS this year. Including these four new members, there will now be 73 current HMS members of the National Academy of Sciences.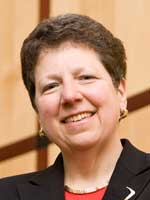 The NAS is a nonprofit organization of the country's leading researchers that provides independent, science-based advice to the U.S. government on scientific and technological issues. Scientists are elected by their peers. 
Ginty studies fundamental mechanisms that underlie the sense of touch. He uses a range of investigative approaches, including molecular genetics, circuit mapping and electrophysiological analyses to unravel the development, organization and function of the sensory neurons of touch and the spinal cord and brainstem circuits they engage. His work has recently brought about critical insights into mechanisms of sensory neuron activation, the functional organization of the spinal cord, and altered touch sensitivity in autism-spectrum disorders.
Kahn is an internationally renowned expert in the fields of metabolism, diabetes and obesity. She has made critical discoveries in metabolic research, uncovering the complex mechanisms of insulin action, insulin resistance and type 2 diabetes. Barbara's work has illuminated our understanding of the role that adipose tissue plays in blood sugar regulation and glucose homeostasis.  She uncovered key pathways through which adipocytes "communicate" with other tissues, thereby revealing novel molecular mechanisms underlying the link between obesity and increased risk for type 2 diabetes.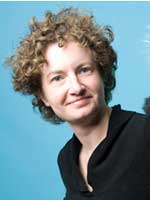 Wilson studies how neural circuits extract information about sensory stimuli and translate the signals into actions. The goal at her lab has been to understand key computations that occur in sensory processing and sensorimotor integration, and to describe the mechanisms underlying these computations. Her work has focused on the fruit fly Drosophila, with special emphasis on the olfactory and mechanosensory processing systems. 
Yuan has made critical contributions to our understanding of the fundamental mechanisms that regulate cell death in the context of major human diseases such as neurodegenerative disorders and cancers. She and colleagues made a series of pivotal discoveries revealing the roles of caspases in mediating apoptosis of mammalian cells as well as RIPK1 enzyme as a key regulator of inflammation and cell death. A small-molecule inhibitor of RIPK1 discovered by Yuan's lab has been advanced into human clinical trials for developing as a new drug for the treatment of amyotrophic lateral sclerosis and Alzheimer's disease.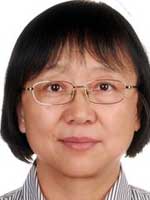 Other Harvard faculty elected this year include David Charbonneau, Harvard professor of astronomy; Noam D. Elkies, Harvard professor of mathematics; Ariel Pakes, Thomas Professor of Economics at Harvard University, and Madhu Sudan, the Gordon McKay Professor of Computer Science at the John A. Paulson School of Engineering and Applied Sciences.
The National Academy of Sciences was established under a Congressional charter signed by President Abraham Lincoln in 1863. It recognizes achievement in science by election to membership, and—with the National Academy of Engineering and the National Academy of Medicine—provides science, engineering and health policy advice to the federal government and other organizations.