$19.5 Million TB Grant
NIH funds new HMS, Brigham and Women's Hospital, and Partners In Health research unit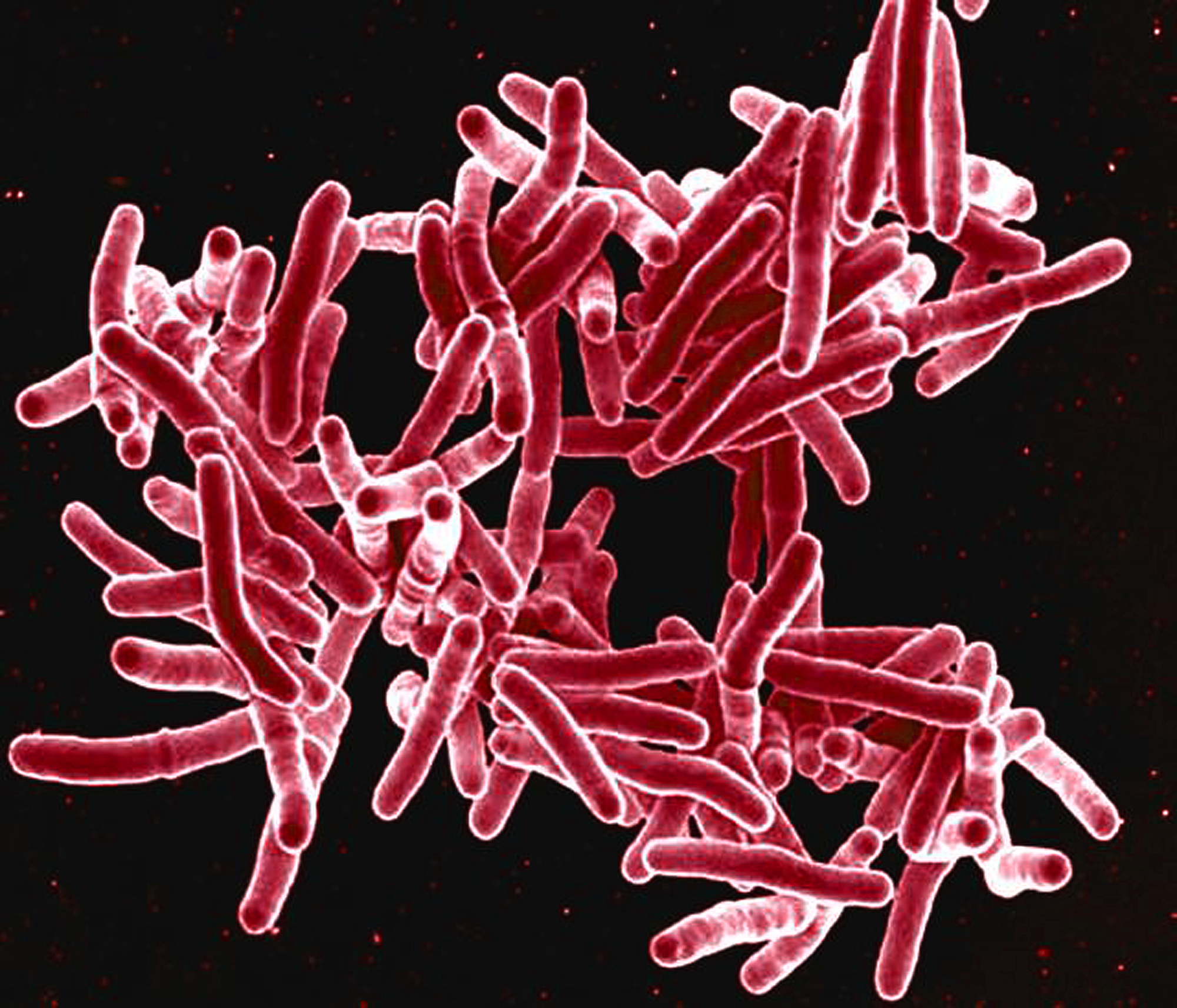 Mycobacterium tuberculosis bacteria, which cause tuberculosis (TB) in human beings. Image: NIAID
An ongoing collaboration between Harvard Medical School, Brigham and Women's Hospital and a community health program in Lima, Peru, has provided an exceptional platform both for carrying out complex biomedical research in a resource-poor setting and for improving the delivery of health care to an under-served population.
In the latest chapter of that relationship, Brigham and Women's, Harvard Medical School and Partners in Health will host one of four new centers for the Tuberculosis Research Units program with funding from the National Institutes of Health and the National Institute of Allergy and Infectious Diseases.
Get more Harvard Medicine news here.
This large-scale grant will provide up to $19.5 million to support the seven-year collaborative program of basic and translational research on tuberculosis at the Socios En Salud clinics in Lima, Peru.
TB remains one of the most widespread and deadliest diseases in the world today. However, Socios En Salud, located in the extreme poverty of the shantytowns of Lima, has achieved cure rates that have been among the highest in the world for multidrug-resistant TB.
"In the context of delivering care, we have a much more effective setting for doing research," said Megan Murray, HMS professor of global health and social medicine and director of research in the Department of Global Health and Social Medicine.
For example, Murray noted that contact tracing—the process of identifying household contacts of people who have been diagnosed with TB—is the standard of care in places like the United States, but it is rare in resource poor settings. Socios En Salud's extensive contact-tracing program, built on a foundation of community health workers with deep roots in the community, is an effective means of slowing the spread of TB; it also provides a rich pool of subjects to study the genetic and immunobiological bases for transmission, diagnosis and treatment.
Murray, who is also director of research at Partners In Health, associate professor of medicine at Brigham and Women's and professor in the Department of Epidemiology at the Harvard T.H. Chan School of Public Health, and D. Branch Moody, HMS professor of medicine at Brigham and Women's, are lead investigators of the project.
Through a study of nutrition, diabetes and the use of genome-wide detection methods, researchers seek to understand the root causes that explain why some patients progress to active tuberculosis and why others remain disease-free after being infected with the bacterium that causes tuberculosis.
One area of focus, the researchers said, is the complex interaction between metabolism and immune response in tuberculosis. For example, there is growing evidence that individuals with untreated diabetes face increased risks of mortality from TB. This is of particular concern as rates of diabetes rise in low- and middle-income countries, where TB is also most prevalent.
In addition, by using advanced technological platforms like mass spectrometry to investigate immunology, the research team will seek molecules and cell types that signal the presence of tuberculosis infection in order to invent new tests for this disease.
Murray and Moody will coordinate work in collaboration with the laboratories of Soumya Raychaudhuri, HMS associate professor of medicine at Brigham and Women's, and Randall Basaraba, professor of microbiology, immunology and pathology at Colorado State University.
This group will work together as one of four cooperative research centers in a nationwide program with up to $105.3 million of funding over seven years to advance both diagnosing and treating human tuberculosis.