Fellowship Fuels Autism Research
Cutting-Edge Research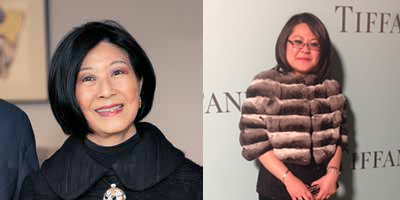 Y. Eva Tan says she's grateful that her mom has never rejected her for being different. "She has been tireless in her support, through many phases of my life, in spite of the fact that some of the traits that go with being autistic may have driven her bonkers at times," Tan says.
Her mother, Lisa Yang, is a longtime advocate for the rights of individuals with disabilities and learning differences. She is particularly invested in improving the lives of people with autism spectrum disorder (ASD). In 2019, she and Hock Tan, MBA '79, gave $20 million to launch the Hock E. Tan and K. Lisa Yang Center for Autism Research at Harvard Medical School, which focuses on the biological basis of neurodevelopment at it relates to ASD. Now, Yang is expanding her support of the center, giving $4 million to establish the Y. Eva Tan Postdoctoral Fellowship.
It is imperative that young researchers are motivated and encouraged to pursue solutions in autism spectrum disorder.