About Massachusetts Eye and Ear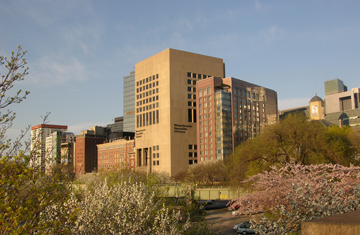 Massachusetts Eye and Ear strives to offer the highest quality care from their physicians, nurses and clinical staff who are world-leaders in their specialties. Services range from routine checkups to treatment and surgery for highly complex conditions in eyes, ears, nose, throat, head and neck. Whether you see physicians at the main campus in Boston or at one of the suburban locations, Massachusetts Eye and Ear offers compassionate care and outstanding service.
Massachusetts Eye and Ear is a Harvard Medical School teaching hospital, a world-renowned research center, and consistently ranks in the top five in the nation for both specialties in U.S. News & World Report's annual hospital survey.