About the Dana-Farber Cancer Institute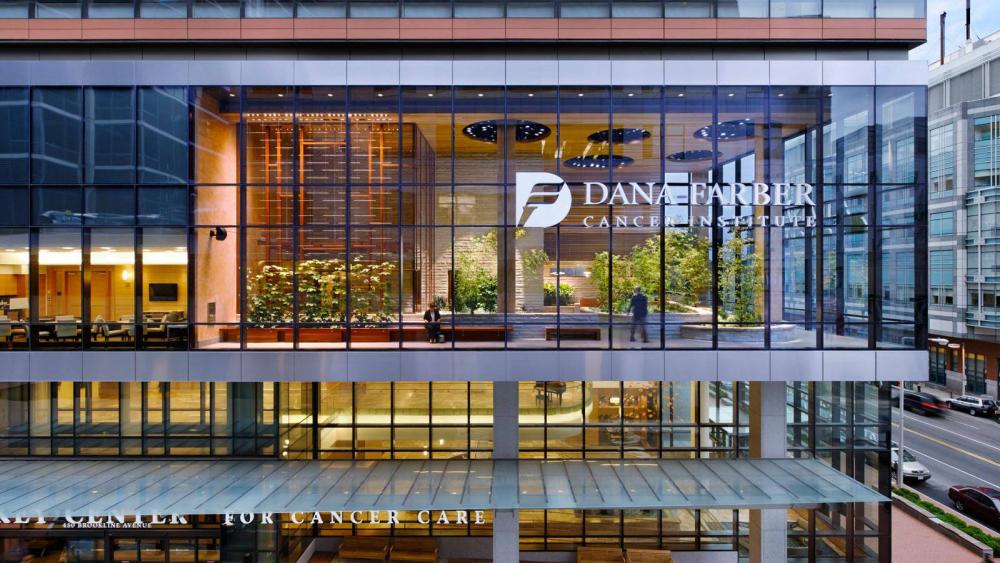 Dana-Farber is committed to providing cancer patients with the best cancer care possible today, while advancing tomorrow's cures through intensive basic and clinical research. We are a leader in the development of national cancer treatment guidelines and improving the quality and effectiveness of cancer care. Our unique model of multidisciplinary, compassionate, and collaborative care puts patients and their families at the center of all that we do. Our areas of expertise include breast cancer, skin cancer, gynecological cancers, lung cancer, stem cell transplants, and cancer clinical trials.
Dana-Farber is a principal teaching affiliate of Harvard Medical School and a clinical partner of Brigham & Women's Hospital for adult cancer care and Boston Children's Hospital for pediatric cancer and blood disorders and care. Dana-Farber is able to attract many of the best physicians and scientists in the world to share in this mission. As a founding member of the Dana-Farber/Harvard Cancer Center, a National Cancer Institute-designated Comprehensive Cancer Center, and a member of the National Comprehensive Cancer Network, Dana-Farber is one of the world's leading cancer centers and is consistently the top-rated cancer hospital in New England.