Strategic Planning
Planning at HMS consists of multiple structures supporting academic and integrated planning and review.  In 2007-2008 the school carried out a broad-based highly inclusive strategic planning exercise that culminated in a report in the fall of 2008. That strategic planning process has defined a roadmap for priority setting for the school, but planning is continually evolving as resources and opportunities change.  Formal mechanisms of ongoing planning and review also exist for our academic departments.
In addition, HMS undergoes periodic strategic planning exercises aligned with education and research.  The most recent of these is the Continuing Education Strategic Planning process, which was launched in September 2011.  We welcome you to check back to this site as we add additional information on planning at Harvard Medical School.
Our
Mission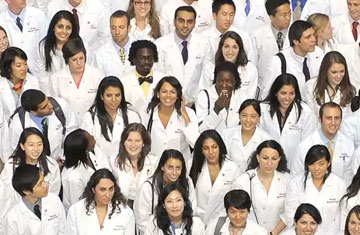 To create and nurture a diverse community of the best people committed to leadership in alleviating human suffering caused by disease.