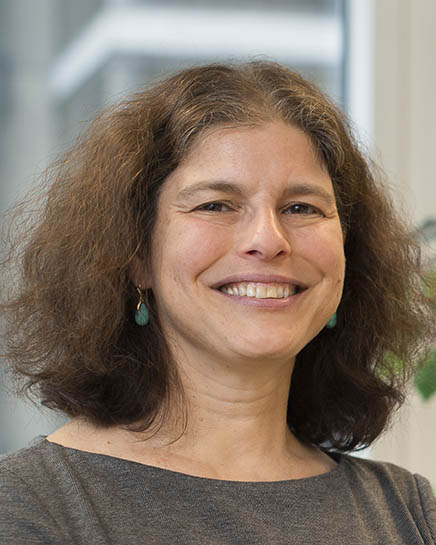 Rosalind Segal, MD, PhD
Dean for Graduate Education
Rosalind 'Roz' Segal, professor of neurobiology at Harvard Medical School and Dana-Farber Cancer Institute, became dean for graduate education in 2019. Dr. Segal is an accomplished scientist whose research spans neuroscience and cancer biology. Her research group at Dana-Farber focuses on growth-factor pathways critical for brain development, determining how these pathways are hijacked in brain cancers and in associated neurologic disorders, the disease mechanisms she identifies having direct therapeutic implications.
As dean for graduate education, Dr. Segal is responsible for the strategy, oversight and coordination of graduate education at HMS. This includes the doctoral degree programs, which are primarily based at HMS with students enrolled in the Harvard Graduate School of Arts and Sciences, and the master's degree programs, which are administered by HMS.
Dr. Segal's priorities include enhanced mentoring of students, focused efforts to expand diversity and inclusion, and increased cohesiveness among HMS graduate programs. She works collaboratively with faculty and administrative leadership to ensure that HMS continues to provide some of the nation's preeminent training programs.
Dr. Segal is the recipient of many awards and honors including the NIH Director's Pioneer Award, membership in the Association of American Physicians, and the HMS Harold Amos Faculty Award for Diversity. She was previously director of the Harvard PhD Program in Neuroscience and chair of the Department of Cancer Biology at Dana-Farber. She has made significant contributions to teaching and administration in her own lab and in the Harvard community. She has advised undergraduates, graduate students, and postdoctoral fellows who have gone on to diverse careers in science and medicine. Dr. Segal has served as a faculty advisor for neuroscience PhD students, for MD-PhD students, for MD students in the Peabody Society, and for Harvard freshmen.
Dr. Segal earned her undergraduate degree in biochemistry at Harvard-Radcliffe College, her doctorate in cell biology from Rockefeller University, and her medical degree from Cornell University Medical College. She joined the HMS faculty after completing postdoctoral training at Beth Israel Deaconess Medical Center, the Harvard Longwood Neurology Program, Boston Children's Hospital, Dana-Farber, and MIT.